This information is provided on a best-efforts basis alone. Do not rely on this to make an investment or real estate related decision.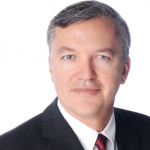 James Hawkins
Keyes Commercial Realty
jameshawkins@keyes.com
(786)581-7990

As a commercial real estate professional Realtor that regularly works with commercial property buyers, James Hawkins will first look to see if the property is publicly listed in any of several listing platforms or offered as an off-market listing or pocket listing. If not, James will work to contact the owner of the commercial real estate property to find a price at which this property might be purchased. If the property cannot be bought at a price that works for your objectives, James Hawkins will then utilize his various resources and contacts to identify a property that can be purchased and likewise meet your requirements.