Data · Nearby · Birdseye · Traffic · Demos
Listed Near (mi.): 1, 2, 3; 33137; Off-Market
This is an information page only, not a listing.
Property Information

View birdseye 45° angle aerial view

This is not a listing, but an informational page only for the property at 310 NE 60 ST, Miami, FL 33137-2125, Miami-Dade folio #0132180160120. This property may or may not be for sale. If you are interested information regarding this property, contact James Hawkins (phone 786-581-7990).

This is an information page only, not a listing.
Miami-Dade County Folio Number
0132180160120
Miami-Dade County Folio 0132180160120 Links:
Tax Record Cards | Tax Comparison
Comparable Sales | TRIM Notice
Non-Ad Valorem Assessments | Tax Roll Details
Property Address
310 NE 60 ST
Properties Listed Nearby
508 Off-Market / Non-MLS Listings Nearby
Property City
Miami (demographics)
Property Zip
33137-2125
Zip Code 33137 Links:
Other 33137 Properties | Demographics | Listings (addresses)
33137 Commercial Property Investment Profile
Top Buyers, Sellers, Sales Volume
Year
2016
Land
$281,250
Bldg
$0
Total
$281,250
Assessed
$281,250
County Taxable
$281,250
City Taxable
$281,250
MillCode
0100
Land Use
4081 - VACANT LAND - INDUSTRIAL : VACANT LAND
Zoning
7000 - INDUSTRIAL - GENERAL
Municipal Zoning
D1 (Miami)
Search Google for D1 Miami Florida Zoning
Owner 1
SALVATORE INVESTMENTS INC
Owner 2
Mailing Address
6130 NE 4 CT
Mailing City
MIAMI
Mailing State
FL
Mailing Zip
33137
Mailing Country
USA
Legal 1
18 53 42 PB 1-198
Legal 2
PIERCES DIV BISC PARK A RESUB
Legal 3
LOT 17
Legal 4
LOT SIZE 6250 SQUARE FEET
Legal 5
OR 14486-2742 0390 5
Legal 6
Full Legal (Above Concatenated)
18 53 42 PB 1-198 PIERCES DIV BISC PARK A RESUB LOT 17 LOT SIZE 6250 SQUARE FEET OR 14486-2742 0390 5
Adjusted Sq Ft
0
Lot Size
6,250
Bed
0
Bath
0.00
Stories
0
Units
0
Year Built
0
Effective Year Built
0
Sale Type 1
Qual on DOS, multi-parcel sale
Sale Qual 1
Q
Sale Date 1
12/21/2012
Sale Amt 1
$795,000.00
Sale Type 2
Qual on DOS, multi-parcel sale
Sale Qual 2
Q
Sale Date 2
04/25/2012
Sale Amt 2
$731,500.00
Sale Type 3
Qual by exam of deed
Sale Qual 3
U
Sale Date 3
03/01/1990
Sale Amt 3
$0.00
XF1
XF2
XF3
Living Sq Ft
0
Actual Sq Ft
0
This information is provided on a best-efforts basis alone. Do not rely on this to make an investment or real estate related decision.
Interested in this 0 square feet commercial property sitting on 6,250 square feet of land (both building and land square footage are per Miami-Dade County website) located at 310 NE 60 ST, Miami, Florida 33137-2125? Perhaps you are interested in whether this property might be for sale or at least could be acquired at a price that would make sense for you or are just interested in the property for comparison or window shopping purposes. This page is an informational page only - not a listing - about the commercial property.located at 310 NE 60 ST, Miami, Florida in zip code 33137-2125. However, if you have an interest in this property of any kind, whether to purchase it or otherise, contact James Hawkins via email or by telephone: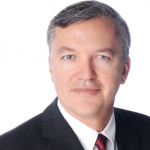 James Hawkins
Keyes Commercial Realty
jameshawkins@keyes.com
(786)581-7990

As a commercial real estate professional Realtor that regularly works with commercial property buyers, James Hawkins will first look to see if the property (address: 310 NE 60 ST, Miami, FL 33137-2125) is publicly listed in any of several listing platforms or offered as an off-market listing or pocket listing. If not, James will work to contact the owner of the commercial real estate property to find a price at which this property might be purchased. If the property cannot be bought at a price that works for your objectives, James Hawkins will then utilize his various resources and contacts to identify a property that can be purchased and likewise meet your requirements.