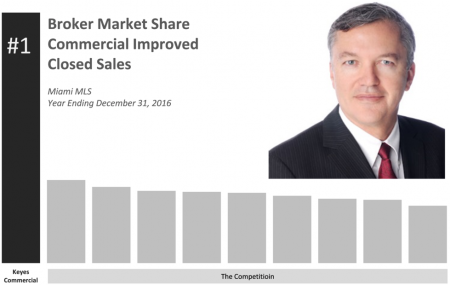 How we work with buyers differs from most providers. These differences revolve around our core customer-centric philosophy as we seek ways to add value to the efforts of our customers to locate, evaluate, negotiate, and secure suitable commercial real estate. For buyers, this involves innovative and practical ways to most effectively help buyers locate suitable properties, acting as expert advisors to make the process of securing these properties more effective and less painless.
Our process begins by identifying a buyer's objectives, location, square footage, year built, zoning, building configuration, parking, etc. It continues with ongoing site consideration discussions and other interactions. Frequently, an early step is the development of an interactive map (like this one, which is also embedded at the bottom of this page) of matching properties with clickable links for each to a) the Miami-Dade property tax page with building and land square footage, zoning, past sales transactions, and more, and b) a Google map for the location from which one can view satellite and a Google Streetview for the properties. The objective is to help our customers find and secure suitable properties on reasonable terms.
For qualified buyers, we will frequently direct customers to an online application – proprietary to James Hawkins – that allows a customer to filter for property type, then select properties for allow us to make purchase inquires. These inquiries,  may be made via phone, mail, or email are intended to discover properties available for purchase that are not publicly listed.
To find suitable properties, we first search in three industry systems to which we subscribe. We also search or inquire among internal contacts as well as several hundred external commercial real estate contacts. Finally, if necessary, we identify a set of target properties, then proactively reach out to owners to generate selling interest.
Getting started with us is easy.  Simply complete and sign our Non-Exclusive Buyer Representation Agreement, then scan or fax (888-398-0959) to us.