Data · Nearby · Birdseye · Traffic · Demos
Listed Near (mi.): 1, 2, 3; 33126; Off-Market
This is an information page only, not a listing.
Property Information

View birdseye 45° angle aerial view

This is not a listing, but an informational page only for the property at 5835 BLUE LAGOON DR, Unincorporated Miami-Dade County, FL 33126-2067, Miami-Dade folio #3030360030060. This property may or may not be for sale. To obtain additional information about this property, contact James Hawkins (phone 786-581-7990).

This is an information page only, not a listing.
Miami-Dade County Folio Number
3030360030060
Miami-Dade County Folio 3030360030060 Links:
Tax Record Cards | Tax Comparison
Comparable Sales | TRIM Notice
Non-Ad Valorem Assessments | Tax Roll Details
Property Address
5835 BLUE LAGOON DR
Properties Listed Nearby
192 Off-Market / Non-MLS Listings Nearby
Property City
Unincorporated Miami-Dade County
Property Zip
33126-2067
Zip Code 33126 Links:
Other 33126 Properties | Demographics | Listings (addresses)
33126 Commercial Property Investment Profile
Top Buyers, Sellers, Sales Volume
Year
2016
Land
$2,172,744
Bldg
$4,927,256
Total
$7,100,000
Assessed
$7,100,000
County Taxable
$7,100,000
City Taxable
$0
MillCode
3000
Land Use
1813 - OFFICE BUILDING - MULTISTORY : OFFICE BUILDING
Zoning
7300 - INDUSTRIAL - HEAVY MFG
Municipal Zoning
IU-2 (Unincorporated Miami-Dade County)
Search Google for IU-2 Unincorporated Miami-Dade County Florida Zoning
Owner 1
FUND IX BLUE LAGOON LLC
Owner 2
C/O TA ASSOCIATES REALTY
Mailing Address
28 STATE ST 10 FLOOR
Mailing City
BOSTON
Mailing State
MA
Mailing Zip
02109
Mailing Country
USA
Legal 1
BLUE LAGOON WEST SEC 1
Legal 2
PB 118-76
Legal 3
LOT 6 BLK 1
Legal 4
LOT SIZE 90531 SQ FT
Legal 5
OR 20870-0249 1102 1
Legal 6
Full Legal (Above Concatenated)
BLUE LAGOON WEST SEC 1 PB 118-76 LOT 6 BLK 1 LOT SIZE 90531 SQ FT OR 20870-0249 1102 1
Adjusted Sq Ft
61,194
Lot Size
90,531
Bed
0
Bath
0.00
Stories
4
Units
0
Year Built
1988
Effective Year Built
1988
Sale Type 1
Not exposed to open-market; atypical motivation
Sale Qual 1
U
Sale Date 1
04/01/2011
Sale Amt 1
$11,000,000.00
Sale Type 2
Sale Qual 2
Q
Sale Date 2
11/01/2002
Sale Amt 2
$7,400,000.00
Sale Type 3
Sale Qual 3
Q
Sale Date 3
12/01/1995
Sale Amt 3
$6,125,000.00
XF1
Elevator - Passenger, Automatic - 2500 lb Hi-rise
XF2
Cent A/C - Comm (Aprox 300 sqft/Ton)
XF3
Paving - Asphalt
Living Sq Ft
61,194
Actual Sq Ft
61,194
This information is provided on a best-efforts basis alone. Do not rely on this to make an investment or real estate related decision.
Interested in this 61,194 square feet commercial property sitting on 90,531 square feet of land (both building and land square footage are per Miami-Dade County website) located at 5835 BLUE LAGOON DR, Unincorporated Miami-Dade County, Florida 33126-2067? Perhaps you are interested in whether this property might be for sale or at least could be acquired at a price that would make sense for you or are just interested in the property for comparison or window shopping purposes. This page is an informational page only - not a listing - about the commercial property.located at 5835 BLUE LAGOON DR, Unincorporated Miami-Dade County, Florida in zip code 33126-2067. However, if you have an interest in this property of any kind, whether to purchase it or otherise, contact James Hawkins via email or by telephone: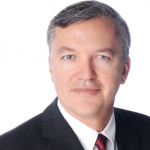 James Hawkins
Keyes Commercial Realty
jameshawkins@keyes.com
(786)581-7990

As a commercial real estate professional Realtor that regularly works with commercial property buyers, James Hawkins will first look to see if the property (address: 5835 BLUE LAGOON DR, Unincorporated Miami-Dade County, FL 33126-2067) is publicly listed in any of several listing platforms or offered as an off-market listing or pocket listing. If not, James will work to contact the owner of the commercial real estate property to find a price at which this property might be purchased. If the property cannot be bought at a price that works for your objectives, James Hawkins will then utilize his various resources and contacts to identify a property that can be purchased and likewise meet your requirements.