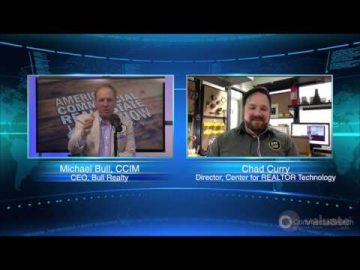 Chad Curry, Managing Director at the Center for Realtor® Technology, joins The Commercial Real Estate Show to discuss aquaponics, the use of plants and fish to enhance a work environment, and responsive workspaces.  This is a great video for innovative commercial real estate investors looking for an edge. as it has tips for saving money and enhancing a buildings environment relatively inexpensively, likely leading to more rent and net income.
How fish and plants are used together (aquaponics) to enhance air environments in commercial spaces
How some plants may  filter out undesirable chemicals from the environment
NASA has performed some of the research in this area
Responsive workspaces with workspaces that expand or contract based on usage needs
The Edge, a Deloitte building in the Netherlands, is discussed as an example of a responsive and modern building
WELL building certification and how to get it is discussed
CRT Labs is a research group that is operated by the National Association of Realtors'® Center for REALTOR® Technology. The primary goals of CRT are to track emerging technologies that are anticipated to affect real estate, to educate its members, to advocate for the proper use of technology, and to innovate when there appears to be a gap between what is needed and what is available.