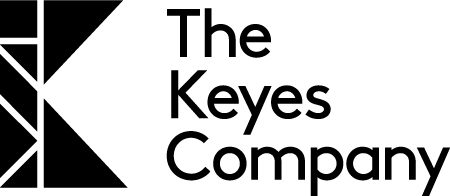 Use the contact form below, or just call me directly at 786-581-7990, if you would like to consider joining The Keyes Company either as a residential or commercial Realtor® at any of our Florida offices, a list of which is at the bottom of this page.  I will follow up with you personally as an initial point of contact, then get you in touch with the right person.
Note that I'm an agent here (check out my site), not a company recruiter or manager.  Thus, although there are incentives for me to recruit fellow associates, I can and will provide a practical perspective that should be valuable to you as you make your career decision with The Keyes Company, and can and will help get you started off on the right foot with the management team.  Further, as you progress through the process, I'll remain available to answer any questions you believe I might be able to best answer or that you feel are more practically answered by me.
I think you'll find that The Keyes Company offers a nice blend of dominant market share in both residential (chart) and commercial (chart) real estate, a sense of family and continuity with its founding in 1929 and long-term ownership by the Pappas family, and independence for its associates.
Map and List of Offices of The Keyes Company
Use the form above for an introduction to management to begin the process of consideration of becoming a residential or commercial Realtor at any of these offices of The Keyes Company.
The Keyes Company Aventura Office
2822 NE 187th St
Aventura, FL 33180
The Keyes Company Boca Office
21065 Powerline Rd C-7
Boca Raton, FL 33433
The Keyes Company Boynton Beach
10921 S. Jog Road Suite 152
Boynton Beach, FL 33437
The Keyes Company Brickell Office
2121 SW 3rd Ave, Ste 100
Miami, FL 33129
The Keyes Company Commercial Sales
2121 SW 3rd Ave , 3rd Floor
Miami, FL 33129
The Keyes Company Coral Gables
2423 Le Jeune
Coral Gables, FL 33134
The Keyes Company Coral Springs
2920 University Drive
Coral Springs, FL 33065
The Keyes Company Delray Beach
610 E. Atlantic Ave
Delray Beach, FL 33483
The Keyes Company Doral Office
4191 NW 107 Ave
Doral, FL 33178
The Keyes Company Doral Plaza
9731 NW 41 Street
Doral, Fl 33178
The Keyes Company Ft. Lauderdale
1520 E. Sunrise Blvd
Fort Lauderdale, FL 33304
The Keyes Company Hobe Sound
11960 SE Federal Highway
Hobe Sound, FL 33455
The Keyes Company Hollywood Office
4700 Sheridan Street
Hollywood, FL 33021
The Keyes Company Homestead Office
692 N. Homestead Blvd. Suite. 104
Homestead, FL 33030
The Keyes Company Hutchinson Island
4417 NE Ocean Blvd
Jensen Beach, FL 34957
The Keyes Company Jonathan's Landing
16823 Captain Kirle Dr
Jupiter, FL 33477
The Keyes Company Jupiter / Tequesta
218 North U.S Highway One
Tequesta, FL 33469
The Keyes Company Jupiter Farms
16891 Jupiter Farms Rd STE 1
Jupiter Farms, FL 33478
The Keyes Company Keyes Commercial North
One Clearlake Centre 250 S. Australian, Suite 1201
West Palm Beach, FL 33401
The Keyes Company Lighthouse Point
4301 N Federal Highway Suite 2
Lighthouse Point, FL 33064
The Keyes Company Marotta Realty Group Office
120 Intracoastal Pointe Drive, Ste 200
Jupiter, FL 33477
The Keyes Company Miami Beach
690 Lincoln Road, Ste 300
Miami Beach, FL 33139
The Keyes Company Miami Lakes Welcome Center
6850 Main Street
Miami, FL 33014
The Keyes Company Naples Office
3838 N Tamiami Trail # 414
Naples, FL 34103
The Keyes Company New Smyrna Beach
3314 S. Atlantic Ave
New Smyrna Beach, FL 32169
The Keyes Company NSB-LUXE Office
216 Flagler Ave
New Smyrna Beach , FL 32169
The Keyes Company Palm Beach Gardens, A Division of Keyes Luxury Portfolio
11290 Legacy Ave
Palm Beach Gardens, FL 33410
The Keyes Company Palm Beach Island – Valore Group
340 Royal Poinciana Way
Palm Beach, FL 33480
The Keyes Company Palmetto Bay
16001 SW 95 Ave
Palmetto Bay, FL 33157
The Keyes Company Plantation Office
10091 NW 1st Court
Plantation, FL 33324
The Keyes Company Platinum Properties Division of Keyes Luxury
120 Intracoastal Pointe Drive Ste 2
Jupiter, FL 33477
The Keyes Company Port St. Lucie
1850 SW Fountainview Blvd., Suite 200
Port Saint Lucie, FL 34986
The Keyes Company Stuart Office
309 SE Osceola Street, Suite 204
Stuart, FL 34994
772-497-1330
The Keyes Company Sunset Office
11570 Sunset Drive
Miami, FL 33173
The Keyes Company SW Broward
17900 NW 5th St. Suite 106
Pembroke Pines, FL 33029
The Keyes Company Wellington Office
13920 Wellington Trace Suite 200
Wellington, FL 33414
The Keyes Company Weston Office
1535 Three Village Road
Weston, FL 33326