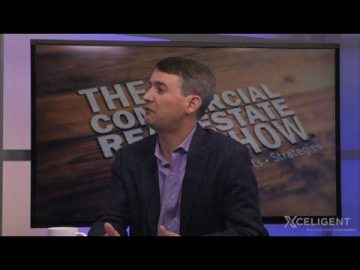 Jonathan Neville, a partner in the law firm Arnall, Golden, Gregory, joins Michael to discuss lease mistakes that tenants would be best served to work to avoid. Discussed are the dangers of unreasonable landlord remedies, the risks that can be buried within landlord assignment clauses, the importance of having landlord default clauses, the importance of having a tenant use clause that allows for the evolution of a business, having a workable and effective exclusive right to sell within a center,  and the importance of having a subordination and non-disturbance agreement (SNDA).  This video has some great information within it and is a must for anyone considering the leasing of retail space.
Jonathan "Jon" Neville, leads his firm's Retail Practice, and continues to establish a national reputation as a leader within n the retail real estate industry. He has completed transactions in almost all 50 states and has spoken at numbers of conferences around the United States as well as on nationally syndicated media productions.  Hi practice focuses on commercial real estate development as well as franchising. He is active in assisting clients in commercial real estate purchases on a nationwide basis. He represents many principals as well as investment groups which acquire, develop and sell retail shopping centers and other retail and restaurant development projects of various sizes. He has negotiated, and additionally continues to be responsible for leases on behalf of numbers of nationally-recognized restaurant, retailers, and developers.
Looking to lease retail or other space in Miami?  Read about how we can help you here.