At almost halfway through the last half of 2018, it's time to check up on construction activity and the office properties pipeline in Miami and around the country. According to information tracked by CRE research and data platform Yardi Matrix, nationally new office and mixed-use projects encompassing roughly 101 million square feet are on track for 2018. Almost 42 million square feet of that total was delivered during the first six months of the year, leaving a bit under two thirds of 2018 scheduled office completions for delivery during the second half of the year.
Miami comes in 15th in the nation for 2018 office property deliveries with just over 2 million square feet of new office space, 20 buildings, due in 2018. Here, the largest office project of the year is the 450,000-square-foot Telemundo Center, completed in February. In first and second this year are the San Francisco Bay Area and New York City, respectively. Check out the table below for the full list of top 40 markets for office property development in 2018: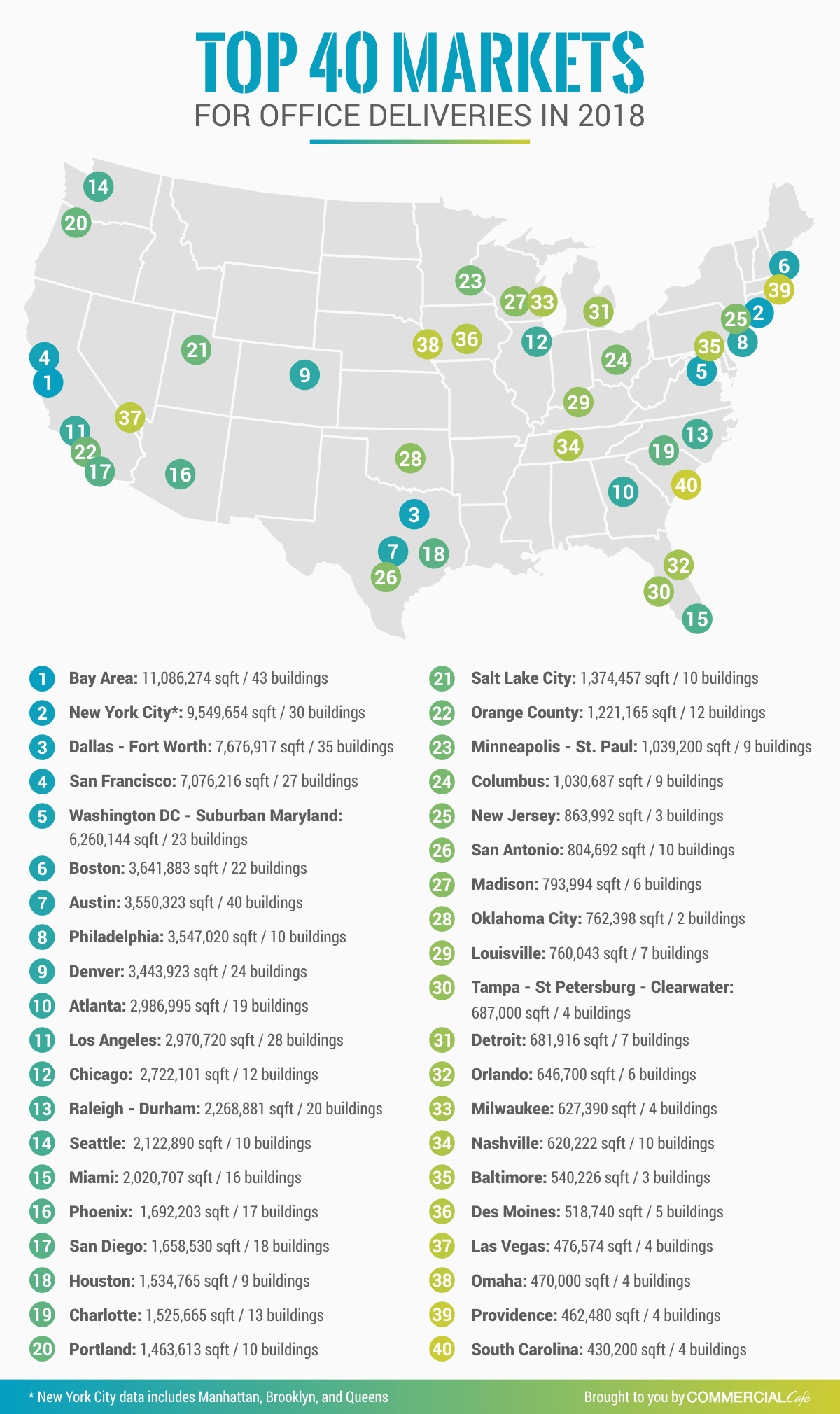 For more details about office deliveries nationally, see 2018 Office Check-In: Top U.S. Markets for Development, Largest Projects of the Year.