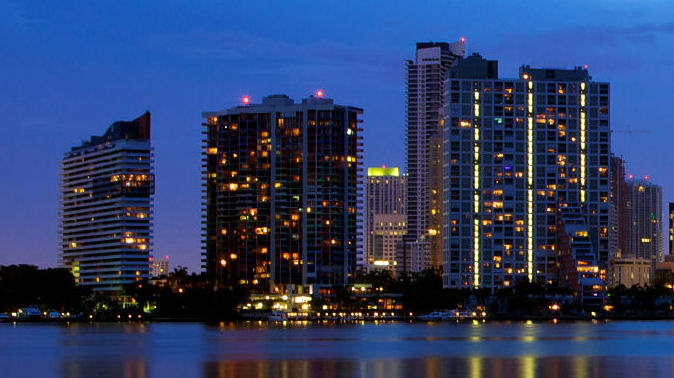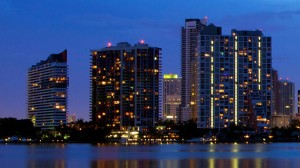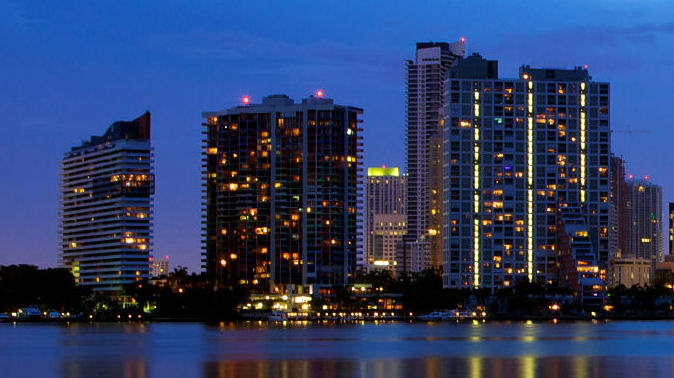 Florida Sees Record-Setting Self-Storage Sale
MIAMI–Miami may lead Florida's commercial real estate market, but self-storage is seeing plenty of traction a little further north. Get all the details….
Surprised? South Florida Housing Rents Keep Climbing
Two reports on South Florida's housing rental rates show that as vacancy rates decreases, rents are expected to go higher.     …
Sunrise Office Building Fetches $5.55 Million
Read on about this transaction…
Lawyers Negotiate Purchase of Natural Gas Facility
The Alvarez Arrieta & Diaz-Silveira firm negotiated the $168 million acquisition of a natural gas processing plant for a consortium of Trinidad and Tobago government agencies.     …
Lawsuit Challenges Miami Worldcenter Development Agreement
Longtime foes of the Miami Worldcenter project are stepping up their fight against the project with another lawsuit.     …
Coral Gables Office Deal Comes With Makeover Plans
Altis Cardinal principal Frank Guerra leads his company's $22.5 million purchase of a 10-story office building and plans a $3 million makeover.     …
ComReal Miami's 1Q 2014 Newsletter
Lease rates, sales prices and absorption have all increased since 2013 in the industrial real estate market. Read ComReal Miami's 1Q 2014 full report for more details!…
ComReal Miami's 2013 Year-End Newsletter
The year 2013 was about concrete evidence. Over 2,300,000 sq. ft. of warehouse space was delivered to the market in comparison to 2012 where only 538,000 sq. ft. was delivered. In addition, there is 1,600,000 sq. ft. now under construction. Although new space was added to our 229M sq. ft. of to…
Reduced!! Price for 7,000 sq. ft. Miami Freestanding Warehouse
Great opportunity to one of the few small freestanding warehouses in Miami. This property features +/- 7,000 sq.ft. of total space with +/- 1,600 sq. ft. of office space. The price is now reduced to $650,000.00.This property although part of a industrial complex, it's not a condominium.  The pr…
Miami Warehouse Lease Requirement 50,000 Sq.Ft to 75,000 Sq.Ft
The Miami Warehouse Team at ComReal Miami represent a logistics company looking to lease warehouse space here in Miami with the following criteria: Total Size: From 50,000 to 75,000 sq. ft.Office Size: +/- 2,000 sq. ft.Loading: Dock with Ramps, will consider Street Leve…
Tour of Cargo Warehouses at Miami International Airport
Edison Vasquez from the Miami Warehouse Team at ComReal Miami had the opportunity of participating on the tour at Miami International Airport at its cargo facilities. The tour was guided by Mr. Ernesto Rodriguez, MIA Marketing Division.Did you know that Miami International Airport is the #…
Edward Redlich Elected as President for SIOR Florida Chapter
The ComReal Companies are proud to announce that Edward Redlich is now serving as President for 2014-2015 of the Society of Industrial and Office Realtors® (SIOR) Florida Chapter which is comprised of nearly 200 members. Redlich has had a leadership role with the Chapter for the past several ye…
Video Tour of Cooler Warehouse in Doral
Please click the image above to watch an aerial video tour of the 64,000 sq. ft. refrigerated warehouse space in Doral, Florida. This cooler warehouse is for sublease and located at 1665 NW 102nd Avenue, Doral, Florida….
Video Tour of Miami Office Warehouse Building
Please be sure to watch in High Definition with your speakers turned on….
It is a busy time in commercial real estate these days. The investment sales brokers are very busy and leasing activity is also brisk. Demand has been strong for a full range of sizes from Miami's average square footage which is about 3,000 sq ft plus quite a few tenants over 50,000 sq ft. New…
Three Lease Renewal Strategies
What the Heck is Going On?
Miami has entered another phase of frantic activity and it's very easy to get caught up in it all. Leasing activity is bustling, investment sales are brisk and office developers are moving dirt. We are seeing rents escalate across all submarkets and landlords are tig…
Doral – Where the Growth Never Ends
I have been spending a good amount of time in Doral lately and since my career launched in Doral over 20 years ago, this is an area I know well.  Doral is poised for being either an amazing success of urban infill or a hot mess.  Time will tell us, but as usual, I have an opinion on this….
Is Miami on a Crazy Train Again?
Obviously, Miami always is, however, the crazy train I'm discussing today is related to office development.  With the residential developers in a frenzy, office developers are jumping on that crazy train, but with more restraint than our previous new office building cycle.  Even thou…
Why Should Tenants Care About Office Building Sales?
The office market continues to improve with increasing occupancy which pushes rental rates and lowers concessions such as free rent and tenant improvement allowances.  These improved fundamentals trigger investment sales activity in turn.  Just recently we have seen some large Class A subu…
Last Tuesday I spoke at the Commercial Industrial Association of South Florida (CIASF) annual Office Market Report.  It was quite an honor to be asked and we had an excellent panel.  The Miami Herald put us on the front page of the Business Section.  Click here for the article.
When I…
What Will Set Downtown Dadeland Retail Apart?
GlobeSt.com caught up with Shane Hillsley, managing director of Duncan, to find out more about why his firm bought Downtown Dadeland. CLICK ON THE HEADLINE FOR MORE…
Chinese Investors Eye Miami's Booming Real Estate Market
Miami has risen to seventh place on the list of the most important global cities to the world's wealthy. CLICK ON THE HEADLINE FOR MORE…
NAI Miami Arranges Record-Breaking Miami River NNN Investment Sale
The Investment Sales Team of Alejandro Jordan, Enrique Jordan and Jeffrey Troy represented both the buyer and seller in the sale. CLICK ON THE HEADLINE FOR MORE…
Churches Emerge As Gems In Air Rights Trend
Developers want to build taller and denser projects making Miami churches and other historic sites gold mines if they possess unused air rights. CLICK ON THE HEADLINE FOR MORE…
NAI Miami Negotiates Ten Year, $1.5 Million Retail Lease
NAI MIami's Lisa Tenn negotiated the 10,136-square-foot retail lease at Westview Shoppes, located at 9525 University Drive in Coral Springs. CLICK ON THE HEADLINE FOR MORE…
2014 NAI Florida Chapter Meeting: "The Coach K Experience"
Coach K, also known as John Klymshyn, an author, speaker and coach for executives and professionals, shared his approach with NAI brokers during the Chapter Meeting. CLICK ON THE HEADLINE FOR MORE…
2014 NAI Florida Forum Recap
The Inaugural NAI Florida Forum brought C- Level Executives, NAI brokers, and enlightening speakers together for an economic overview of Florida. CLICK ON THE HEADLINE FOR MORE…
MiamiCentral Supertower Could Become One Of The Tallest In The U.S.
All Aboard Florida wants to build a tower as high as 1,120 feet above ground, making it taller than any building that exists or is under construction in the U.S., outside of New York and Chicago. CLICK ON THE HEADLINE FOR MORE…