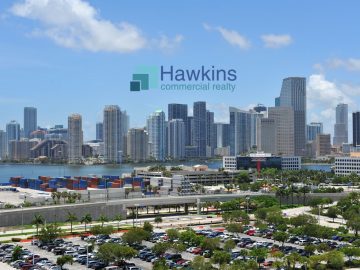 Capital Realty affiliate sells South Miami office and retail building for $5M
An affiliate of Capital Realty Services sold a mixed-use office and retail building along South Miami's Sunset Drive for $5 million. Sunset One Properties sold the property at 5875-5887 Sunset Drive to 5875 Sunset Group, a Hollywood-based investment group led by Stanley and Michael Cohen, according to a deed. The two-story building totals 10,463 square…
Fill 'er up: Power Petroleum buys Miami Beach 7-Eleven with gas station for $11M
Power Petroleum bought a Miami Beach 7-Eleven with a gas station for $11.25 million, the same amount as the listing price, the brokers said. The Pompano Beach-based, family owned petroleum supplier bought the property at 6348 Collins Avenue from Ivelise Daily, as trustee of the Sarah D. Brito Revocable Living Trust. Alejandro D'Alba and Scott Sandelin…
Gil Dezer partners with Bentley for luxury condo tower in Sunny Isles Beach
Developer Gil Dezer, known for his luxury condo towers and exotic car collection, is partnering with Bentley for his next project. Dezer Development will build a Bentley Motors-branded skyscraper on an oceanfront site in Sunny Isles Beach. Sales are expected to launch later this year, as early as October, Dezer told The Real Deal. It will mark the first…
Echoing Pre-COVID Times, Fed's Beige Book Returns to Describing Modest Growth
The Beige Book has begun to sound rather ordinary again. After a year of pandemic-induced economic turmoil, that is welcome news indeed. The Atlanta Fed's portion of the report summarizes southeastern economic conditions in the six weeks preceding each meeting of the Federal Open Market Committee. For years, Beige Book descriptions of "modestly…"
Miami's Brickell Area Makes List of 50 Priciest Submarkets for Office Space in Q4 2020
As the effects of the pandemic continue to be felt in the commercial real estate (CRE) world, some companies are switching up their future policies regarding work from home and reevaluating their office footprint. So, CommercialSearch conducted a study to find which were the 50 most expensive office space submarkets in Q4 2020. Overall, 42 of the 50…
Medical offices are just what the doctor ordered for landlords
Medical offices have been a bright spot for real estate investors during the pandemic, despite the fact that telehealth saw a boom during the pandemic. Doctors and medical professionals have remained on time with their rent payments in the past year, unlike other office tenants, the Wall Street Journal reported. While some tenants have paid less than 85 percent…
Pharrell's Goodtime Hotel opens in Miami Beach
After roughly five years and $200 million, the Goodtime Hotel is almost open. The Washington Avenue hotel, developed by Imperial Companies' Michael D. Fascitelli and Eric Birnbaum, opens Thursday. The developers brought on star talent… Pharrell Williams, hospitality mogul David Grutman and designer Ken Fulk… at 601 Washington Avenue…
$11.3M Sale Arranged of Miami Beach Property Leased to 7-Eleven
Marcus & Millichap has arranged the $11.3 million sale of a 4,370-square-foot retail property leased to 7-Eleven in Miami Beach. Alejandro D'Alba and Scott Sandelin of Marcus & Millichap marketed the property on behalf of the seller, an individual/personal trust known as Armando's Service Station, Inc. (dba 7/11 Store). The buyer was Power Petroleum Inc…
Top-5 Miami Shopping Centers: Retail Market Trends & Analysis 2021
Miami's incredible, sunny climate and outdoor, social lifestyle create a foundation for the fundamental presence of retail shopping centers and malls in the region. In fact, it's a Top-10 Shopping Destination in the USA on a variety of lists, including Travel & Leisure's latest list. This is just one of the many factors that makes…
Estate Companies scores $30M construction loan to turn Hialeah Ramada into multifamily
A plan to convert a long-closed Hialeah hotel into multifamily is moving forward, as the developer scored $29.5 million in construction financing. The Estate Companies has started construction to turn the Ramada Inn at 1950 West 49 Street into Alture Westland, according to a press release. The project is expected to be finished in the fourth quarter.
Accor to Run Miami Worldcenter Tower Under Morgans Originals Brand
Miami-based real estate developer Royal Palm Companies (RPC) and French hospitality behemoth Accor will team up to operate the luxury skyscraper, Legacy Hotel & Residences at Miami Worldcenter, a 27-acre, mega-development project situated in the city's downtown, Commercial Observer has learned. Accor will manage and operate the building under the…
Commercial Property Sales Close in Coral Gables Central Business District as City Continues to Evolve
The Coral Gables central business district is quickly taking on a new form. The Plaza, to the east of the Ponce Circle, is coming online, with one office tower recently completed and another expected to be toward the end of 2021. Together, these towers will add nearly half a million square feet of office space to the area. Big tenants have reportedly already signed up…
Public-private deal's apartments downtown set to take tenants
Grand Station Apartments, the product of a public-private partnership with the Miami Parking Authority (MPA), is ready to begin lining up tenants that will fill its 300 units. ROVR Development has announced it has begun pre-leasing for Grand Station Apartments, a 30-story apartment tower in the heart of Downtown Miami. Expected move-in will take place over the…
Miami-Dade housing rents dip a hair
As the vaccine rollout allows the economy to slowly reopen and replenish jobs, the need for multifamily rental spaces has increased throughout Miami-Dade County. So far in 2021, the average effective rent year-over-year is down 0.2 % in Miami-Dade Metro Area, compared to a 2.7% decrease in 2020, according to Marcus Millichap's 2021 first-quarter multifamily…
East-West transit corridor might have lost a major funder
With the future of the Miami-Dade Expressway Authority (MDX) in legal limbo, the county is developing alternative plans for building and operating a rapid bus service known as the East-West Corridor. The plan now for the route linking West Miami-Dade to Miami International Airport and downtown Miami along the 836 (one of five toll roads MDX oversaw)…
Ronny Finvarb plans boutique hotel on Alton Road site in Miami Beach
Miami Beach hotelier Ronny Finvarb closed on the site of a planned boutique hotel on Alton Road. Finvarb's Sobe 18 LLC paid $4 million for the 10,200-square-foot property at 1790 Alton Road in Miami Beach, he said. There, he plans to build a 36-key hotel with a restaurant on the ground floor. Property records show 1790 Alton Holdings LLC sold the lot.
Lease roundup: Iberia Foods takes 78K sf space in Hialeah; more
Centergate at Gratigny Iberia Foods inked a nearly 78,000-square-foot lease at Centergate at Gratigny in Hialeah. The three-building Class A industrial property at 5801 and 6301 East 10th Avenue totals 1.6 million square feet. Easton & Associates' Michael Waite represented Iberia. Transwestern Real Estate Services' Thomas Kresse, Walter Byrd, Ben Eisenberg and…
Terreno Realty Buys Miami-Dade Property, Plans Warehouse Development
Terreno Realty Corp. said it plans to build a pair of warehouses in Miami-Dade County after buying a vacant site in the Gladeview area. VF 73rd Street LLC, managed by Rene Vivo Jr. and Augusto J. Fonte in Hialeah, sold the 5.8-acre site at 3000 NW 73rd Street to Bellevue, Washington-based Terreno Realty Corp. for $5.8 million. The property…
Over 340M sf of industrial space set for delivery in 2021
Tesla's Gigafactory (Tesla) Everything is bigger in Texas so it's no surprise the Dallas area is leading the way in industrial construction. About 28 million square feet of warehouses and distribution centers across 81 projects in Dallas-Fort Worth are scheduled to be completed by year-end, according to a report from CommercialSearch, a CRE listings company.
Dollar General thrives amid retail apocalypse
Don't tell Dollar General that brick-and-mortar retail is dead. The retailer plans to open 1,050 new stores this year, Business Insider reported, part of an aggressive expansion plan that goes against the push many retailers have made to increase their online operations. That follows a similar pace of expansion in 2020, when 1,000 new stores opened and 1,670…
Michael Stern's tower site deemed brownfield, paving way for tax breaks
The site of Michael Stern's planned 62-story One Southside project in Brickell is officially a brownfield… The designation will allow Stern, founder of New York-based JDS Development, to pursue state tax credits as well as grants from the federal EPA to remove any contamination found on 32,250-square feet at Southwest Second Avenue and 12th Street owned…
McDonald's to shutter hundreds of Walmart outposts
As fast-food restaurants with drive-throughs have gained popularity, those without have waned. Now, McDonald's is planning to close hundreds of its eateries in Walmart stores by the end of the summer, the Wall Street Journal reports. That will leave just 150 of the Golden Arches' Walmart locations across the country — down from 500 at the start of 2020…
Owners of historic Shelborne hotel in South Beach seek approval for renovation
The owners of the historic Shelborne Hotel at 1801 Collins Avenue are planning a renovation of the oceanfront South Beach property. Shelborne Hotel Partners WC LP submitted a proposal to the Miami Beach Historic Preservation Board for the partial demolition, renovation and restoration of portions of the hotel. The ownership group also wants to add a…
Mall vacancy rate hits all-time high
It's not just office and residential landlords who need to worry about soaring vacancy rates. The vacancy rate for regional and superregional malls hit 11.4 percent in the first quarter of 2021, the highest it's ever been. That's up from 10.5 percent in the fourth quarter of 2020 — an increase of 90 basis points in a single quarter, according to a report by Moody's…
Remote Work Expected to Decrease Office Density and Demand
The era of tightly packed offices could be gone as office spaces are expected to be less dense in the coming years as remote work seems here to stay, CoStar Group predicted. CoStar suspects that a hybrid, part-home, part-office work model might prove the most efficient and productive for employees. Plus, both workers and employers prefer the flexibility.
Astor Companies scores $32M construction loan for Miami apartments
The Astor Companies scored a $32.4 million construction loan for its planned mixed-income, multifamily project near Miami's Flagler Street. Coral Gables-based Astor, led by founder Henry Torres, is developing the 10-story, 199-unit Douglas Enclave at 61 Northwest 37th Avenue. Ocean Bank issued the loan, according to records. Astor plans to start…
Brickell dev site hits market, broker expects it to fetch more than $25M
A developable assemblage in Miami's Brickell neighborhood hit the market, with zoning that allows for two 48-story towers. The listing broker said he expects it to sell for more than $25 million. Owner Progesti Corp. listed the 1.3 acres at 180 Southwest Ninth Street, 244 Southwest Ninth Street, and 901 Southwest Third Avenue. Progesti, whose president is Jose Nunez…
Planet Cellular Purchases Doral Office/Warehouse Facility
Planet Cellular paid $4,400,000 for a ±30,000-square-foot office/warehouse facility located at 8788 NW 15 Street in Doral. Based in Los Angeles, California, Planet Cellular Inc. (PCI) is a specialized re-seller of IT and telecommunication hardware equipment and software services, cellphones, peripheral devices, and streaming devices. Daniel P. Cook, Owner…
Landmark Cos. buys Coral Springs apartments for $40M
Landmark Cos. paid $40.2 million for Coral Falls Apartment Homes in Coral Springs, marking the investor's second multifamily community in Broward County. Keasbey, New Jersey-based Landmark, through an affiliate, bought the 190-unit complex at 2801 Northwest 91 Avenue. The seller is CF Partners Limited, an affiliate of Iron River Management, according to…
Continental Realty buys LA Fitness-anchored shopping center near Wellington
LA Fitness Continental Realty Corp. bought the LA Fitness-anchored Shoppes at Sherbrooke retail center near Wellington for $11.3 million. Baltimore, Maryland-based Continental Realty bought the plaza at 8888-8954 Lantana Road on behalf of its Continental Realty Fund V, according to a press release. The seller is G&I VIII Sherbrooke, an affiliate of New…
Koda Interstate buys Riviera Beach industrial park for $13M
An industrial park in an Opportunity Zone in Riviera Beach sold for $12.8 million, another sign of strength in the market sector. Koda Interstate bought the complex at 6555 and 6557 Garden Road and at 3541 Dr. Martin Luther King. Jr. Boulevard from Interstate Industrial Park Holdings, according to a press release. Hollywood-based Koda is led by Brandon…
Pair Of 300-Foot Towers Will Be Tallest On Fort Lauderdale Beach
Kolter Urban, a developer based in Delray Beach, Florida, announced today that it is launching sales for two tall, slender towers that will rise 300 feet above sea level on Fort Lauderdale Beach. They are slated to be the beach's tallest structures. Located at 3000 Alhambra St., the beachfront project will be called Selene Oceanfront Residences. Its towers are designed to be…