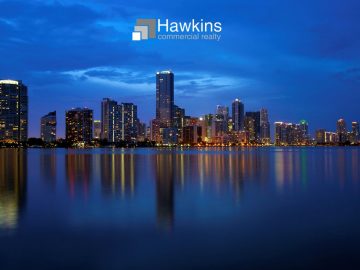 Medical Properties Trust buys Palmetto General Hospital as part of $900M South Florida expansion
Medical Properties Trust just closed on the fourth of the five hospitals it plans to acquire as part of a major expansion into South Florida healthcare totalling roughly $900 million. The Birmingham, Alabama-based real estate investment trust bought Palmetto General Hospital in Hialeah for $315 million from an affiliate of Dallas-based Tenet Healthcare, records show.
Grupo Televisa sells Virginia Gardens office building for $13M
Mexican media conglomerate Grupo Televisa sold the U.S. headquarters building of its Televisa International in Virginia Gardens for $12.8 million. Records show an affiliate of Grupo Televisa sold the office building at 6355 Northwest 36th Street to Las Mercedes Holding III, managed by Marlon Munoz and Jorge L. Raad. The buyer financed the deal with a $10 million..
Miami Among Top 5 Markets for Transaction Activity in 2021
Last year was one of the most volatile years from an economic standpoint. Terms such as "unprecedented" and "uncertainty" have been thrown around in every industry, sector and field of activity, and recovery will be just as unsure. Consequently, last year's second quarter—when volatility was at its peak—investment activity nearly came to a halt in some markets.
Judge overseeing Surfside collapse litigation chastises town over proposed downzoning
he judge overseeing Surfside condo collapse litigation again implored the town to drop its proposed downzoning of the Champlain Towers South property, nearly two months after a portion of the building came down, killing nearly 100 people. Confusion surrounding the site's zoning is dampening efforts to sell the oceanfront property for the highest…
Hedge Fund Taps Miami's Wynwood for Second HQ
The $22 billion hedge fund Schonfeld Strategic Advisers announced it will open a second headquarters location in Miami's Wynwood neighborhood. Schonfeld's new office will be located at the Dorsey, a 604,110-square-foot mixed-use development that was completed earlier this year by a Related Companies-led joint venture. According to the company, the new space…
Touchless Taco Bell could be the future of drive-thrus
Late-night munchies will be a little easier to satisfy for mobile customers at Taco Bell's new touchless drive-thru restaurant coming to Brooklyn Park, Minnesota. Why it matters: When you're hungry, you want your food NOW. Flashback: Axios' crack local reporters in Minneapolis-St. Paul already flagged plans for this prototype fast-food joint back in February…
Lease roundup: Uber takes space in downtown Miami, six retailers open at Brickell City Centre
Uber I 3 MiamiCentral in downtown Miami Ride sharing giant Uber leased about 13,000 square feet of office space at downtown's 3 MiamiCentral. It is set to open in January 2022. Alan Kleber and Adam Bernstein of JLL represented Uber in the deal. Scott Silverstein and Blanca CRE represented the landlord, EQ Office. EQ Office, Blackstone's real estate…
LA, Boston lead office recovery as Chicago and SF lag: report
The office leasing market is slowly climbing out of the pandemic-driven downturn that made working from home ubiquitous across the nation. The pace of recovery, however, varies widely in each city, according to a CBRE report on the 12 largest U.S. office markets. The monthly report used three indexes — space requirements of active tenants in the market, leasing…
Jessica Goldman Srebnick on Art, Wynwood and Being Her Father's Daughter
Jessica Goldman Srebnick stepped in as CEO of Goldman Properties in September 2013, just five days before her father, visionary developer Tony Goldman passed away. "It was a tsunami of emotions, but it was a really extraordinary privilege," Goldman Srebnick said. "It was something he trained me for. The role of leader for me is living a life that would make…
Avra Jain closes on Hialeah industrial property for entertainment project
Developer Avra Jain closed on a warehouse in Hialeah that she plans to redevelop into an entertainment/retail project. Jain and partners, through Factory Town Holdings LLC, paid $10.5 million for the industrial property at 4800 Northwest 37th Avenue. Property records show 4700 NW 37th Investments LLC, managed by Michael Simkins and David Martin's Terra…
Sweetwater affordable senior rental project scores $33M construction loan
An affordable senior rental project is on tap in Sweetwater with the help of a $33 million construction loan. Developer CREI Holdings, led by managing director Raul Rodriguez, secured the loan from Centennial Bank Southeast Florida, according to a news release. Centennial's J.C. de Ona and Yuleisy Montalvo handled the financing. The project, which broke ground…
Norman Brothers Produce sells Kendall site to ALF developer
Kendall area favorite Norman Brothers Produce sold its last cranberry tuna salad, high-end meats and locally grown vegetables about a week ago. Now its decade-long home also will disappear. The grocer, which closed on Aug. 8, sold its site to a developer who will build an assisted-living facility. GCNB, led by… Michael Garcia-Carrillo, bought… 7621 Southwest 87th Avenue…
Oxford Properties buys $2B U.S. industrial portfolio from KKR
Oxford Properties Group is eyeing action in the red hot industrial space as part of its continued push into the U.S. market. The Canadian-based, multinational real estate investment firm has agreed to buy a 14.5-million-square-foot portfolio of industrial properties from KKR for $2.2 billion, according to the Wall Street Journal. Many of the 149 buildings in the…
First Glass Installed At 55-Story 830 Brickell Office Tower
830 Brickell, the office tower now rising across from Brickell City Centre, has had its first glass installed, a new photo shows. There's a lot more of it coming: in total, there will be 1,030,000 square feet of uninterrupted glass installed on the façade of the tower. The glass itself is Low-E, according to the developers website. That generally refers to glass with an extremely…
Corporate jet hub eyed for Homestead Air Reserve Base
A 2020 county effort to sign an agreement with the Air Force that could bring corporate jets and cabin-class helicopters to the Homestead Air Reserve Base is still awaiting an Air Force response. The runway for the effort has been long and takeoff remains in holding mode. Conversations between the parties date back to 2015, when county commissioners…
Cross-bay ferry comes back big
After navigating serial setbacks, from Covid-19 to bureaucratic delays, Poseidon Ferry is back in service. The waterborne commuter service's relaunch Monday went without a hitch, said CEO Johnathan Silvia, carrying a mix of 69 commuters and other passengers across Biscayne Bay between Miami and Miami Beach/South Beach all day – a far cry from the…
Vital Dade County Courthouse repairs won't be done until 2023
At least a dozen companies are interested in repairing the basement of the now-evacuated Dade County Courthouse as part of county maintenance. The estimated value of the repair is almost $4 million and work is expected to be substantially complete within 525 days after a notice to proceed is issued. The pre-bid and site visit to the courthouse basement took…
Transportation and Planning team digs into using tunnels countywide
The Miami-Dade Transportation and Planning Organization (TPO) is on the road to preparing a report exploring tunneling technologies that could be used in projects throughout the county. The results, due within six months, are to include details such as the cost per mile and the operation and maintenance requirements of operating tunnels. Members of the…
Estate Companies sells Soleste Blue Lagoon apartments in Miami for $94M
The Estate Companies sold a Miami apartment complex to Westdale Real Estate Investment and Management, marking at least the fourth multifamily deal between the seller and buyer this year. Estate sold the 330-unit Soleste Blue Lagoon at 5479 Northwest Seventh Street for $93.8 million, according to Neyda Bravo, a broker on the…
High hopes for timber: Wood towers gain favor in US
A rendering of the Ascent, which would be the world's tallest timber structure For residents of a Milwaukee tower to admire the wood holding it up, samples of the material first had to undergo a trial by fire. Literally. The U.S. Department of Agriculture burned the glue-laminated timber columns for three hours in a lab, the longest test ever conducted for the material…
Lumber now piling up for manufacturers
Call it a woodpile up. Lumber dealers are seeing inventory stack up just months after a shortage sent prices skyrocketing. A survey from John Burns Real Estate Consulting revealed that 49 percent of lumber dealers and manufacturers in July had excess lumber capacity. Meanwhile, none reported inventories that were "very tight…"
Shoma Group co-founder picks up Coral Gables apartment complex for $8M
915 and 920 Palermo Avenue in Coral Gables Coral Gables real estate investor Maria Lamas picked up a 32-unit apartment complex in her own backyard for $8.2 million. Venetian Flats, an entity managed by Lamas, bought the Venetian Apartments at 915 and 920 Palermo Avenue, located near the Venetian Pool and the Biltmore Hotel. Her company financed…
Federal eviction moratorium withstands court challenge
Renters are breathing a collective sigh of relief after a federal judge ruled that the CDC's eviction moratorium will stay in place … for now. Judge Dabney Friedrich ruled on Friday that she didn't have the authority to block the new targeted moratorium, according to the Wall Street Journal. The judge argued that a previous ruling that said the CDC had the authority…
Medical Properties Trust expands South Florida portfolio with $276M buy
Medical Properties Trust is fattening up on South Florida medical properties. After picking up a hospital site and medical office buildings in Lauderdale Lakes, Medical Properties Trust (MPT) recently bought North Shore Medical Center near North Miami and Coral Gables Hospital in Coral Gables. The Birmingham, Alabama-based REIT, which focuses on hospitals…
Apartment rents soar 8% year-over-year amid pent-up demand: report
South Floridians are reveling in the strong employment market, but there is always a tradeoff. Multifamily dwellers are paying higher rents due to pent-up demand created by the job opportunities attracting new residents, according to a report from commercial mortgage servicer Berkadia. Rents increased even in urban centers that saw a mass exodus over the past…
Partnership gone wrong? Receiver takes over Miami Beach hotel following alleged hostile takeover by an ex-partner
A nasty breakup between the owners of Miami Beach's Hotel Greystone at 1920 Collins Avenue has left the Art Deco property shuttered for more than a year, according to a recent lawsuit. A Miami-Dade Circuit Court judge appointed a receiver to assume control of the hotel as the messy allegations by James Vosotas against his ex-business partner Branden Muhl are…
RREEF buys Doral multifamily property from Brookfield for $146M
RREEF Management bought Doral West Apartment Homes for $146.4 million, marking at least its fourth South Florida multifamily purchase from Brookfield in recent weeks. An affiliate of Brookfield Asset Management sold the community at 5400 Northwest 114th Avenue to RREEF, which is part of Frankfurt, Germany-based asset manager DWS Group. The 388…
US commercial property investment sales rebound with one of busiest quarters ever
U.S. commercial real estate investment bounced back in the second quarter, reversing the downward trend of the previous year. Total dollar volume was $130.9 billion, up 169.5 percent from a year ago and just 2.2 percent shy of 2019's figure, which was the No. 2 second quarter on record, according to CBRE. Multifamily property transactions accounted for the biggest share…
Miami's Industrial Market Soars: Reports
While Miami's office market fuels excitement with new, high-profile Wall Street and Silicon Valley tenants, it's the region's industrial market that remains strongest. "Miami saw its strongest quarterly performance since the start of the recovery from the Great Recession," a Newmark report noted. Industrial vacancy in Miami-Dade County was at its lowest…
South Florida Industrial Asset Trades for $71M
Bridge Point Miramar, an approximately 304,400-square-foot distribution center in Miramar, Fla., has come under new ownership, courtesy of a transaction orchestrated by Cushman & Wakefield. Acting on behalf of Bridge Industrial, the company arranged the sale of the Broward County industrial asset to Cabot Properties in a deal valued at just over $71.5…
Aimco partners on Kushner's $700M Fort Lauderdale project, scores two big loans in South Florida
Apartment giant Aimco is partnering on the Kushner Companies' massive downtown Fort Lauderdale development, The Real Deal has learned. The company also secured loans for two South Florida projects, according to its second quarter earnings report. Aimco reported a loss of $19.7 million in the quarter ending June 30. The Denver-based real estate investment…
Janoura Realty sells Sunrise shopping center for $24M
Janoura Realty & Management sold the Nob Hill Place Shopping Center in Sunrise for $23.5 million. Records show that an affiliate of Janoura Realty sold the property at 10019 to 10125 Sunset Strip to Nob Hill Place Sunrise, managed by Alberto Dayan of North Miami Beach. The buyer took out a $15.3 million loan from Israel Discount Bank Of New York. The more…
Woodward Properties buys Boynton Beach multifamily for $13M
Woodward Properties bought the 72-unit The Villas of Boynton Beach for $12.7 million. Havertown, Pennsylvania-based Woodward Properties paid about $176,000 per unit for the apartments at 405, 406, 503, 504, 512, 515 Southeast 20th Avenue, property records show. Dillon Boynton, led by members Austin and Lawrence Rolnick, as well as Kimberly Sorrentino…
Stephen Ross becomes king of West Palm offices
Stephen Ross and Esperanté Corporate Center For Stephen Ross, his latest bet on the West Palm Beach office market must feel like déjà vu. In the aftermath of the 9/11 terrorist attacks, when buyers canceled contracts, financing froze and construction halted, Ross forged ahead despite doubt over the future of New York City real estate. His Related Companies…
Morning Calm buys downtown West Palm Beach office buildings for $54M
Mukang Cho's Morning Calm Management bought three downtown West Palm Beach office buildings for $54.2 million. The Boca Raton-based real estate investor and manager bought the Comeau Building at 319 Clematis Street, the Harvey Building at 224 Datura Street and Atrium at 324 Datura Street, Cho said. David Associates, founded and led by…