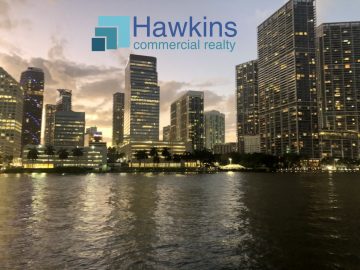 Miami Beach voters approve upzoning referendums
Miami Beach residents voted in favor of zoning changes that could boost floor area ratio — or overall project size — of certain properties in the city. They also approved closing a loophole tied to the city's vacation of public streets. Voters on Tuesday approved an increase in FAR to 2.6 from 2.0 for the Alton Road gateway area, which will allow Russell Galbut and…
Miami voters approve Miami River Dream hotel project
In a low turnout election, Miami voters approved a new 100-year lease for the developers of a proposed Dream Hotel-anchored mixed-use project on the Miami River. MV Real Estate Holdings, led by Alex Mantecon and Guillermo Vadell, and its partner Driftwood Capital, led by Carlos Rodriguez Jr., can now proceed with their…
Thor Equities lists Wynwood dev site for $32M
Thor Equities is listing a Wynwood assemblage that's primed for a hotel, retail and restaurant development. Asking price: $32 million. The New York-based firm, led by Chairman Joe Sitt… to market the five contiguous empty parcels at 2724 Northwest Second Avenue, 208 Northwest 28th Street and 229, 235 and 245 Northwest 27th Street. "It is the last remaining…"
BH Group: Big investments, big partners and big mystery
Generating industry buzz and making headlines is part of the thrill for most developers when they jump on a new project. Not so for BH Group. The firm has developed a playbook that is ambitious just as much as it is clandestine. Over the past year, it's taken aim at South Florida's lucrative real estate market, often teaming up with Israeli billionaire Ted…
Integra JV lands $101M construction loan for Biscayne Shores project
An Integra Investments joint venture scored $101.4 million in financing to develop Biscayne Shores, a mixed-use project of apartments and villas on a waterfront site next to the Jockey Club condominium complex. Synovus Bank provided the loan to the Miami-based developer and its partners, Andrew Korge of Korgeous Group and David Larson of…
Downtown Union Station, library theater planned
The Miami-Dade County Internal Services Department will be receiving industry feedback on the proposed Metrocenter project to redevelop nearly 17 acres of county-owned land in downtown Miami. Staff is to meet with real estate developers Aug. 29 to 31 to get their input on the project prior to publishing the final request for proposals. On Tuesday, the county…
Four-way suit threatens Miami Wilds water park's progress
The Miami Wilds waterpark planned beside Zoo Miami may suffer another setback in its schedule, as four conservation groups say they plan to sue the National Park Service and US Fish and Wildlife Service arguing violations of the Endangered Species Act related to the project. The Center for Biological Diversity, Bat Conservation International, the Miami Blue Chapter of…
PortMiami dredging study years off as Army Engineers fall short
The long-awaited US Army Corps of Engineers study to evaluate widening and deepening the harbor of PortMiami is now due in June 2026. Results were initially expected this fall, but after the team behind the analysis ran out of time and funds, it requested an added $4.48 million and 57 months to carry the study forward. The specialized segment of the Corps of…
Camilo Miguel Jr.: Founder doubled Mast Capital's size during the pandemic
Camilo Miguel, chief executive officer and founder of real estate investment and development firm Mast Capital, began in the industry in 2003 with the help of acquaintances who were willing to guide him in his first project. After he successfully completed the property, in 2006 he founded the company and to date has acquisitions in the residential, hospitality…
Billionaire TV Station Owner Makes 7.3M SF Mixed-Use Play On Tiny Island In Biscayne Bay
The owner of a local TV station in North Bay Village is hoping to redevelop its nearly 13-acre site to build a new 7.3M SF, mixed-use development. WSVN's parent company, Sunbeam Properties, has applied for a special area plan to allow for a huge project on a series of properties on either side of the 79th Street Causeway, which will be discussed at the…
Silicon Valley Bank Signs First Miami Lease At Four Seasons Tower
Silicon Valley Bank has signed its first direct lease in South Florida, furthering its quest to finance the burgeoning tech scene in Miami. The bank, owned by parent company SVB Financial Group, signed a 9K SF lease for the majority of the 15th floor of The Four Seasons Hotel and Tower in Brickell. The office space in the 1.5M SF, 70-story mixed-use building…
Brazilian billionaire proposes oceanfront condos in Surfside
Multiplan Real Estate Asset Management is seeking approval of an oceanfront condo building in Surfside that would replace older buildings that are in "dire" condition. Multiplan, led by Brazilian billionaire José Isaac Peres, plans to build 93 Ocean, a 12-story, 27-unit project at 9309 and 9317 Collins Avenue, according to documents filed with the city. The town's…
Longpoint buys shuttered trailer park in Miami's Allapattah
Industrial land is so scarce, a Boston-based developer picked up a former mobile home park in Miami's Allapattah neighborhood for potential redevelopment. An affiliate of Longpoint Realty Partners paid $16 million for a nearly 6-acre site at 2260 Northwest 27th Avenue, according to records. Formerly the River Park Trailer Court mobile home park, the…
"Slamming on the brakes": South Florida's record rent hikes slow
Affiliated Development co-founder Nick Rojo along with 9445 Fontainebleau Boulevard in Miami and the Bohemian apartment project in Lake Worth Beach: Apartment broker Carlos Larocca's phone is buzzing much less often than a year ago. Not only has interest waned in the South Beach building he leases, but monthly rents — now close to $1,800 for a…
Lease roundup: Terranova, Millennium, R&B, Duke nab tenants
Callista Couture, Unfashional I Lincoln Road I Miami Beach In another example of New York businesses' migration to South Florida, two retailers are making their debut with new stores on Miami Beach's Lincoln Road. Stephen Bittel's Terranova, among the biggest landlords on the shopping and dining pedestrian street, signed Callista Couture for…
NYC commercial real estate facing record vacancies, low occupancy as companies move to cities like Miami
Don Peebles: All cities aren't created equally. New York City has changed dramatically. People are not coming back into their offices. And as a result of the decline in commercial office space, demand, is very significant. Record-breaking vacancies, record-breaking low occupancy numbers, and that's affecting, of course, the retail around it and businesses that depend…
Vlad Doronin denied business in Russia. Court filings suggest otherwise
Vladislav Doronin held an ownership stake in a Russian company as recently as this year, court records show, despite the billionaire developer's assertions that he has not done business in the country since 2014. The owner of OKO Group and the luxury hotel chain Aman Resorts, who has developed major U.S. projects including the hotel and condo conversion…
SB Development completes bulk condo purchase in Edgewater
A New York condo and multifamily builder picked up another potential development site in Miami's Edgewater neighborhood. An entity managed by SB Development principal Joseph Stern paid $12 million for all 13 units at the Belmar Condominium at 419 Northeast 19th Street, records show. The bulk purchase breaks down to $923,076 per condo. The buyer…
Moishe Mana buys "South Beach Classics" property
Moishe Mana added to his land holdings with the purchase of a West Little River property that was once home to Ted Vernon's "South Beach Classics" TV show. A Mana-led company paid about $10.5 million for the assemblage at 8301 Northwest Seventh Avenue in Miami, near Liberty City and west of I-95. Property records show Frank Soar sold part of the land for $4 million…
Rent control's on November ballot in Orlando. Is Miami next?
As Florida experiences unprecedented apartment rent hikes amid a pandemic migration to the Sun Belt, Orlando is taking a step toward trying to curb the increases. The Board of Commissioners for Orange County, which includes Orlando, moved last week to put a rent-control measure on the November ballot that would cap increases tied to the adjustment…
South Beach parking lot ripe for development sells for $20M
An aerial of the parking lot at 125, 137, 141 and 151 Collins Avenue and Story nightclub at 136 Collins Avenue: Sometimes, a long-term real estate hold is well worth the payoff. The property owners of Story Nightclub in South Beach sold an adjacent parking lot for $20 million — more than $19 million above their purchase price 36 years ago. In 1986, an entity…
Trinsic nabs $99M loan to build North Miami Beach rentals
Trinsic Residential Group scored a $99 million loan to build an apartment complex in North Miami Beach, making the developer the latest to bet on the city's multifamily market. The project will have 373 units and an eight-story garage on roughly 4 acres at 16955–17071 West Dixie Highway, according to Trinsic's notice of construction commencement filed to…
County deals to lower $1 billion Beach transit link cost
Miami-Dade continues price negotiations with concessionaires for the Beach Corridor Trunkline long-term project agreement with an extended negotiation progress until at least 2023, the county announced last week. During a Project Development and Environment (PD&E) Study meeting Aug. 9, presenters spoke about the current configuration of the Beach Corridor…
Doral incinerator location might get a second look
The location of a new Miami-Dade waste-to-energy incinerator plant, currently set to be constructed in the City of Doral, may be revised in the future. "If I get elected, I would request that the four different sites be considered," said Juan Carlos Bermudez, city mayor and candidate for the District 12 county commission seat. Miami-Dade Mayor Daniella…
Super-tower from Swire, Related Companies faces another test
Brickell City Centre is growing, wide and tall. Helping that achievement is recent action from the Miami City Commission. At its last meeting before the August break, commissioners unanimously approved on first reading two resolutions that would amend the current Special Area Plan, or SAP, for the sweeping mixed-use development in the heart of the city's financial…
Developers given shot at city's 10-acre tennis center land
The City of North Miami Beach is inviting local developers to learn more about a P3 development opportunity and pitch creative ways to reimagine the space. The city is hosting a private pre-solicitation launch event Aug. 25 at the proposed city-owned development site, which is the Arthur I. Snyder Tennis Complex at 16851 W Dixie Hwy. Developers will get the chance…
The lowdown on 17-acre county downtown mega-project
Miami-Dade County has unveiled features of its much-anticipated downtown redevelopment project, for which the county is offering about 17 acres of county-owned land, branded as MetroCenter, in the heart of the 28 acres that serve as the seat of the local government. The county aims to redevelop downtown and transform it into a 24-hour community. To that…
LA developer plans Little Havana short-term rental hotel
Los Angeles developer David Herskowitz is planning to build a short-term rental hotel in Little Havana, the first of its kind in the historic Miami neighborhood. Designed by Miami-based Modis Architects, the proposed 12-story, 140-room building would rise on an assemblage at 930, 940 and 950 Southwest Eighth Street that his company, Icon on 8…
Adam Neumann raises $350M from a16Z for multifamily venture
Adam Neumann is back in the real estate game with a new venture and a heavyweight backer. The WeWork founder is set to launch Flow, a multifamily market venture, next year. The company has the backing of prominent venture capital firm Andreessen Horowitz, which has invested about $350 million into the company, the New York Times reported.
Adam Neumann's Apartment Startup Lands $350M Investment From Andreessen Horowitz
Venture capital firm Andreessen Horowitz, known for its early investments in the likes of Facebook and Airbnb, invested in former WeWork CEO Adam Neumann's latest company, a residential real estate entity known as Flow. The VC firm announced the investment in a blog posting by General Partner Marc Andreessen lauding Neumann's talents as an entrepreneur…
Video: Damac boss talks making his US debut in Surfside
South Florida's luxury condominium market has cooled from two years of feverish demand and sales. High mortgage rates, inflation and the looming possibility of a recession are giving some developers pause. Hussain Sajwani is unfazed. The Emirati who plans to develop the Surfside condo collapse site is not only undeterred by an economic slowdown, but he…
Lease roundup: Nuveen, Allianz ink 6 new tenants at Waterford Biz District
Pernod Ricard Travel Retail, Current Builders, others | Waterford Business District | Miami-Dade County Nuveen Real Estate and Allianz Real Estate scored six new leases and an expansion for an existing tenant at their Waterford Business District near Miami International Airport. Pernod Ricard Travel Retail, a division of the spirits company that produces…
Location Ventures sells Coral Gables luxury student co-living building
Location Ventures sold a luxury co-living building marketed towards University of Miami students. Records show the company unloaded all 24 of the units in Orduna Court for $14.7 million through an LLC. The condo building is located at 800 South Dixie Highway. The buyer is Orduna Courts LLC, a Delaware Corporation, affiliated with Christian Giraldo and Paola…
Terra's CentroCity Little Havana project nets $230M in financing
Terra's CentroCity mixed-use development in Little Havana scored $230 million to finance construction. Athene, an affiliate of Apollo Global Management, provided a senior loan and Mack Real Estate Credit Strategies contributed a mezzanine component, according to a press release. The financing was arranged by Walker & Dunlop. Terra, led by CEO David…
Yachts, parties and private islands: The indulgences of real estate's richest
Clockwise from top left: a Bugatti Chiron; Drake; a "Madsummer" yacht; Manny Khoshbin's 70,000-square-foot property; and the Four Seasons Hotel in Lanai Remember the bad old days in New York? The 1970s had the city on the precipice of fiscal ruin, but a mouthy tax attorney named Steve Ross bet big on the metropolis that many landlords were ready to give up on.
Canadian investors drop $22.5M on Bay Harbor Islands apartments
Canadian investors scooped up a pair of mid-rise apartment buildings in Bay Harbor Islands for $22.5 million. Entities tied to Toronto-based Westdale Properties bought the Rexleigh building at 9881 East Bay Harbor Drive and the Kingsley Arms building a few blocks south at 9291 East Bay Harbor Drive for $11.25 million apiece, according to deeds and state…
Birge & Held pays $55M for NW Miami-Dade apartment complex
Birge & Held doubled its South Florida footprint with the $55.1 million acquisition of a 175-unit apartment complex in northwest Miami-Dade County. The Indianapolis-based multifamily real estate investment firm paid $315,029 per unit for The Lakeridge at the Moors at 17200 Northwest 64th Avenue in the unincorporated neighborhood…
Trammell Crow, Baptist scoop up Kendall Town Center dev sites
Crow Holdings' Michael Levy and NAI Miami's Robert Eckstein with Southwest 88th and 91st streets, and between Southwest 162nd and 158th: Planned multifamily and medical-use portions of the massive Kendall Town Center mixed-use project are coming closer to fruition after a pair of sales. Dallas-based Trammell Crow Residential scooped up its 20-acre…
Miami-Dade seeks partners for Government Center redevelopment
Miami-Dade is calling on developers to overhaul the county's Government Center headquarters in what could be one of South Florida's biggest public-private ventures. The county is seeking proposals for the 17-acre site, which includes the commissioners' chambers and county administrative offices at 111 Northwest First Street. The property has 1.1 million square feet of…
Wave-Shaped 54-Story Miami River Tower Now Rising Out Of The Ground, with Photos
The first 54-story Miami River tower is rising out of the ground, and its wavy architecture can now be seen for the first time, new photos by Ryan RC Rea show. The Miami River phase 1 tower itself is planned to top off with a permanent height of 640 feet above ground, making it the only tower to surpass the 600-foot mark this far west in Miami. The first phase of…
Jeffrey Soffer's Turnberry Isle resort scores $412M refi from Bank of China
Jeffrey Soffer's Fontainebleau Development refinanced its JW Marriott-branded resort in Aventura's Turnberry Isle with a $412 million loan. Bank of China New York Branch is financing the Fontainebleau affiliate that owns the JW Marriott Miami Turnberry Resort Hotel & Spa at 19999 West Country Club Drive, records show. The loan refinanced $339.5 million in debt…
Plans Filed With FAA For Construction Cranes At Former Miami Arena Site, Nearly 800 Feet High
An application has been submitted to the Federal Aviation Administration requesting permission to install two tower construction cranes at the former Miami Arena site. According to two applications filed August 4, the cranes will rise 779 feet above ground. One will reach 793 feet above sea level, while the other will reach 794 feet above sea level. The permanent…
Flex Office Provider Expands in Miami
The Gateway at Wynwood, a Class A office building in Miami, has leased 30,000 square feet to Mindspace. The entire sixth floor will be occupied by the global boutique flex office operator, which is set to install 435 workstations. Owned by Aron Rosenberg, The Gateway at Wynwood offers 195,000 square feet of leasable office space in addition to 25,900 square…
Hollywood's Bread Building redevelopment project scores $83M loan
A joint venture led by BTI Partners can warm up construction of the former Bread Building site in Hollywood, after nabbing an $83 million loan. The Fort Lauderdale-based developer's partnership with Bridge Investment Group secured the financing from Canadian Imperial Bank of Commerce, according to a press release. Cushman & Wakefield brokered the loan…
American Landmark JV sells Hollywood apartments for $70M
A joint venture led by American Landmark Apartments sold a Broward County multifamily complex to a New York-led partnership for $69.5 million. Park Row Equity Partners and Phoenix Realty Group, both based in Manhattan, along with two separate entities based in New Hyde, New York, acquired the Park Colony Apartments at 812 South Park Road in…
Hollywood site of derailed condo project trades for $15.5M
Years after taking on the city and losing in appeals court, a partnership including Château Group's Manuel Grosskopf has sold a Hollywood Beach site where it once hoped to build a 15-story condo. An entity led by Ulvi Mammadov bought the 1.2-acre site at 901 South Ocean Drive for $15.5 million, or about $12.5 million per acre, from GSK Hollywood…
Raanan Katz buys Hallandale Beach shopping center
Another day, another shopping center sold in South Florida. An affiliate of Raanan Katz' RK Centers paid $14 million for the Publix-anchored Hallandale Place Shopping Center at 1400-1484 East Hallandale Beach Boulevard in the Broward County city, records filed Wednesday show. The seller, Elias M. Loew Florida Realty Trust, had owned the property…
Developers score OK for 30-story Flagler Village rental tower
Steven Hudson and Charles Ladd Jr. are closer to embarking on the first of their two planned apartment towers in Fort Lauderdale's Flagler Village neighborhood. The Fort Lauderdale City Commission on Tuesday gave final approval to the duo's 30-story Flagler Residences South. The 320-unit building will have 31,000 square feet of commercial space…
Naftali's building purchase roils Fort Lauderdale church
Thou shall not close real estate deals involving church property in secret — or thou shall feel thy flock's wrath. Dissident members of the First Baptist Church Fort Lauderdale are accusing the congregation's leadership of surreptitiously selling a nearly 0.2-acre lot with a two-story building at 501 Northeast Second Street to New York-based developer Naftali Group…
American Landmark pays $60.5M for North Lauderdale rental community
American Landmark Apartments bought a North Lauderdale rental complex for $60.5 million. The Tampa-based multifamily operator paid nearly double the previous sales price for the 214-unit Glen at Cypress Creek at 1949 Cove Lake Road, records show. The buyer also assumed a $27.4 million mortgage with Berkeley Point Capital, and increased the…
All aboard! Gatsby buys railroad-themed Delray Beach retail plaza for $30M
Gatsby FL's Nader Shalom and Babak Ebrahimzadeh bought a retail and office plaza in downtown Delray Beach for $30 million. The duo, through an affiliate, bought the four-building, 50,000-square-foot complex at 25 and 45 Northeast Second Avenue and 220 Northeast First Street from Janet and Tim Onnen, according to records. Southdale Properties…
Estate proposes 321 apartments in downtown West Palm
Estate Companies proposes a 321-unit apartment project, marking its first Soleste-branded multifamily development in downtown West Palm Beach. Estate filed plans for an eight-story project on 2.5 acres at 410 and 510-560 North Rosemary Avenue, according to the application submitted to the city this month. Renderings show two buildings connected by an overpass.
Nora developer plans townhouses in West Palm Beach
A partner in the Nora District that is slated to breathe life in a long-overlooked part of downtown West Palm Beach is zeroing in on another area that developers have glossed over for years. Ned Grace and Damien Barr's NDT Development accumulated 1.6 acres on the south side of Nottingham Boulevard, from South Dixie Highway west to…
California firms pay $39M for West Palm mobile home park
A California joint venture dropped $39.1 million for a West Palm Beach mobile home park. An entity managed by Sacramento-based BoaVida Group and Auburn, California-based Nella Invest acquired the Holiday Ranch Mobile Home Park at 1375 Military Trail and 1396 Ranch Road, records show. The partnership assumed a $15.6 million Fannie Mae mortgage…