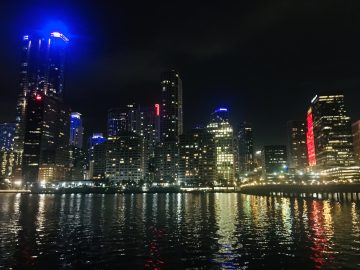 Westover picks up Green Briar West Apartments near Westchester for $55 million
Green Briar West Apartments (Credit: Google Maps) The Westover Companies bought a 331-unit apartment complex near Westchester for $55 million. King of Prussia, Pennsylvania-based Westover Companies bought the Green Briar West Apartments at 9615 Southwest 24th Street for $166,163 per unit. The seller is Green Briar West Corp., which is managed by Paul C. Green. Westover Companies secured a…
Summer Grove Apartments near Tamiami sells for $23 million
Summer Grove Apartments, a 116-unit multifamily property near Tamiami in western Miami-Dade County, sold for $22.5 million. Ralgo Coral Way LLC, a personal trust managed by Amy and Richard Gonzalez, bought the apartment complex at 10331 Southwest 24th Street for $193,534 per unit, records show. Caesuvest, a Florida company managed by Guillermo Hernández Roura, sold the property.
Miami mayor vetoes rezoning of Babylon apartment building
A week after the Miami City Commission approved plans to build a 24-story tower on the site of the former Babylon Apartments, Miami Mayor Francis Suarez has vetoed the decision. Meanwhile, land use attorney Jeffrey Bercow, who is representing the developer, former Spaghetti Western star Francisco Martinez-Celeiro, filed an ethics complaint accusing the mayor's legal counsel of illegally lobbying…
Spaghetti Western star scores approval to build controversial Brickell tower
More than a year after a preservation effort failed to save Brickell's Babylon Apartments from the wrecking ball, Miami's elected officials handed the famed site's owner another significant victory. The city commission voted 4-1 on Thursday to grant Babylon International's request to upzone the property at 240 Southeast 14th Street from 12 stories to 24 stories. Commissioners Joe Carrollo, Willy Gort…
Morningside residents sue to stop Biscayne Boulevard project
Mattoni Group president Ricardo Caporal, 5125 Biscayne Boulevard before it was demolished in July 2017, rendering of redeveloped Bayside Motor Inn site designed by Urban Robot Associates, developer Avra Jain Two-and-a-half years ago, the city of Miami's Historic and Environmental Preservation Board approved plans to demolish a 72-year-old Biscayne Boulevard motel and replace it with a…
Paving way for signature bridge, I-95, I-395, SR 836 revamp
As the Florida Department of Transportation's massive design-build project encompassing three major Miami-Dade County roadways progresses, its effects will undoubtedly grow more noticeable. But spokesperson Oscar Gonzalez says everything possible is being done to reduce inconveniences to drivers. Primary activities began in January for the $802 million public-private project, whose funding is…
Bayside Ferris wheel no big deal, Miami Planning, Zoning and Appeals Board hears before approving
The proposed Bayside Ferris wheel would be a fifth the size of the London Eye, the quintessential amusement ride of its kind. That was one of the several tidbits shared by project zoning co-applicants Sky Views of America and Bayside last week to dampen any impression that the attraction would disrupt downtown's skyline. In renderings by both the city and the applicants, the Ferris wheel could be…
Miami's Urban Development Review Board gives thumbs-up to colorful Allapattah project
A colorful mixed-use apartment building is coming to the heart of Allapattah, bringing with it retail uses and office space. TCG Allapattah 16 LLC proposes 16 Allapattah, a new mixed-use 12-story building with 323 residential units, 13,133 square feet of retail uses, 6,947 square feet of offices, and a parking structure to accommodate 336 vehicles. Miami's Urban Development Review Board has…
After many twin-tower launches, Melo hits a barrier
After years of launching successful twin-tower residential projects in Miami's Arts and Entertainment District north of I-395, The Melo Group is experiencing a setback while trying to gain approval for twin towers in the heart of downtown, south of the freeway. Melo recently presented plans for a mixed-use project called Downtown 5th, at 53 NE Fifth St. No one on the city's Urban Development…
Prestige Imports plans $2M "auto spa" in North Miami Beach
Brett David and a rendering of the auto spa Luxury car dealer Prestige Imports is adding another facility to its over 10-acre North Miami Beach campus: Prestige Auto Spa, a car wash, gas station, restaurant and retail project. The 17,000-square-foot auto spa, at 15180 Biscayne Boulevard, is set to open by the fall, CEO Brett David told The Real Deal. Juice & Java, a health food concept based in…
Lennar picks up land assemblage in Homestead
Lennar Corp. paid $22.1 million for roughly 85 acres in Homestead as it continues its strategy of buying land in south Miami-Dade County. The Miami-based homebuilder bought the property, west of Southwest 152nd Avenue, for about $260,000 per acre. Clifford Lincoln, a trustee of Keys Gate III, tied to Keys Gate Realty, is the seller. The property is zoned for 770 residences, which breaks down to 117…
Gas leak at Edgewater construction site shuts down portion of Biscayne Boulevard
A gas leak at an Edgewater construction site shut down a portion of Biscayne Boulevard on Monday afternoon. The leak occurred at 3400 Biscayne Boulevard in Miami, according to city of Miami Fire Rescue Captain Ignatius Carroll. It's the site of the AC Hotel by Marriott, which is nearly completed. Carroll said the leak had been mitigated and Teco Peoples Gas was on the scene. The southbound lanes…
Here's how much Michael Shvo and partners paid for their South Beach hotels
Bilgili Holdings and Deutsche Finance America closed on two South Beach hotels neighboring the Raleigh Hotel. After buying the Raleigh property for $103 million in February from Tommy Hilfiger and the Dogus Group, the Shvo group revealed… paid $87.85 million for the Richmond Hotel, at 1757 Collins Avenue, and $52 million for the South Seas at 1751 Collins Avenue, according…
Mixed-use projects in downtown Coral Gables will fuel population and commercial tenant growth: panel
A healthy office market coupled with a need for multifamily housing in Coral Gables is fueling a new wave of mixed-use development in the city's downtown, according to a panel of major real estate players. While construction is booming, developers on a recent panel said the zoning and entitlement process can drag on for years, making building in the City Beautiful costlier and more time-consuming than…
Video: Real Capital Analytics SVP Jim Costello Provides an Investor's View of the Retail Property Sector
Jim Costello, Senior Vice President at Real Capital Analytics, joins America's Commercial Real Estate Show Host Michael Bull to talk about retail properties, touching on investor sentiment, cap rate trends, tenant performance, and investment strategies. They first note there have been lots of changes, with some great properties performing well while there is noted stress in others. Costello states that he…
Farewell Boom-Bust Cycle: Miami Office Market Ascends as the City Matures
For decades, the real estate market in Miami has been either boom or bust. Lately, the market has been on an impressive expansion cycle, with new office development following aggressive lease rate increases that in some areas have risen as much as 20 percent in total the past few years. As investors and users witness the growth in South Florida, the market has seen a significant amount of new…
Doral Residents Fight Expansion of "Mount Trashmore," the Vomit-Inducing Medley Landfill
A few months ago, Jennifer Diaz rented a condo for her 64-year-old mother in Doral. She had heard there was a garbage dump nearby, but for the price, she thought it would be worth it. When she moved her mother in, neither of them expected to be next-door neighbors with "Mount Trashmore" — the Medley Landfill. Located at 9350 NW 89th Avenue, the landfill has been in operation since the 1980s. The…
Airbnb settles federal lawsuit against Miami Beach over business and resort tax disclosures
Airbnb has settled a federal lawsuit it brought against the city of Miami Beach, and both sides are claiming victory. The vacation​ rental tech company sued Miami Beach in late 2018, after the city commission passed new regulations. Those measures require Airbnb ​to ​display the resort tax account and business tax receipt numbers for each listing by their hosts within zones that allow short-term rentals. In its…
Revera Living buys Coral Gables office building for $8 million
Revera Living bought an office building on Ponce De Leon Road in Coral Gables for $8.1 million. Revera bought the three-story, 25,011-square-foot building at 1000 Ponce De Leon Road in Miami for $323 per square foot, records show. Nor Peru Capital 2, LLC, which is managed by Francisco Picasso of Coral Gables, sold the property. The office building was renovated in 2011 and was last purchased…
Mazel tov: Yeshiva school buys shuttered Aspira Raul Arnaldo Martinez charter school site in North Miami
The parent company of Yeshiva Elementary School paid $6.8 million for a shuttered charter school site in North Miami, The Real Deal has learned. Aspira of Florida sold the now-closed 53,685-square-foot Aspira Raul Arnaldo Martinez charter school at 13300 Memorial Highway for $126 per square foot, records show. The school in North Miami will be an extension of Yeshiva Elementary School's…
Should You Consider Arbitration?
In my more than 40 years as a trial lawyer, I have seen arbitration go from being vilified because it divested the courts of jurisdiction over civil disputes to becoming the preferred form of dispute resolution in many commercial situations. For those who are unfamiliar with arbitration, it is simply another method for resolving disputes. An arbitration proceeding arises from a contract between two or…
BRW Floors Sells Industrial Warehouse in Medley for $9.7 Million
BRW Floors Inc. has sold a 69,834-square-foot industrial warehouse in Medley for $9.7 million. The facility includes 7,000 square feet of office space, 15 dock doors with room to add more, 24-foot ceilings and a 120-foot fenced and secured truck court. The warehouse is located at 12800 NW South River Drive, about 15 miles northwest of downtown Miami and next to U.S. Highway 27. Nick Wigoda…
Black Creek Group Picks Up Miami Industrial Asset
Black Creek Group has acquired a 69,834-square-foot warehouse in Medley, Fla. BRW Floors Inc., a hardwood flooring distribution company, sold the facility for $9.8 million. Newmark Knight Frank represented both parties in the transaction. According to Miami-Dade County records, the property last changed hands in 2011, when it traded for $4.7 million. Located at 12800 N.W.South River Drive…
Inc Mag: Poolside Co-Working Spaces and a Bustling Art Community: Your Ultimate Guide to Miami's Hot Startup Scene
Wet labs for biomedical startups, an emerging "elder-tech" scene, and a pipeline to Latin America are just a few of the reasons Miami is heating up as a destination for founders. If you have 24 hours in this Art Deco metropolis, here are the insiders to meet, up and coming neighborhoods to check out, and some insider tips on where to grab that watermelon cucumber margarita. Startup Neighborhoods…
Exploring South Florida's Flexible Office Sector
CGI Merchant Group-owned The Nexus Workspaces offers an alternative to traditional offices, striving since its launch in 2013 to provide small to medium-sized businesses the offices in which they can thrive. The company has locations in five cities in Florida, including Stuart, Vista Park, Wellington, Boca Raton and Boynton Beach. In an interview with Commercial Property Executive, CGI Founder & CEO…
MSD Partners Provides $300 Million Construction Loan for Miami Office Tower
MSD Partners has provided a $300-million construction loan for 830 Brickell, a 57-story, 724-foot tall office tower being built in Miami. The tower is expected to be completed by the first quarter of 2022. Located at 888 Southeast Brickell Plaza, the tower will include 15,000 square feet of retail space, 490,000 square feet of office and a restaurant on the 53rd floor. WeWork has signed a lease for 146,000…
Is transit oriented development (TOD) the Solution for Gridlock-Ridden Miami?
It is widely known that one of the biggest issues a major city is facing nowadays is traffic congestion. According to a study by INRIX, the total cost of lost productivity caused by it hit the $87 billion mark in the U.S., in 2018. As a result, communities are constantly seeking innovative solutions and alternatives for curbing congestion. These include improving infrastructure and bringing people closer to…
Survey Finds Commercial Real Estate Development Is Flourishing In Florida
An annual survey from the National Association of Industrial and Office Parks has once again ranked Florida in the top five states for all commercial real estate development. Only Texas, New York, California and Tennessee ranked ahead of Florida in the survey conducted by an affiliate of the National Association of Industrial and Office Parks. But fifth is nothing to sneeze at, especially when looking at the…
Blavatnik-backed Ocean Terrace development agreement approved
Sandor Scher and Alex Blavatnik with a rendering of the project Alex Blavatnik and Sandor Scher got the green light to build more hotel rooms at their North Beach project in exchange for a park for the city. The Miami Beach City Commission unanimously approved a development agreement that will enable the Ocean Terrace developers to build 110 hotel rooms instead of 78 rooms. In exchange…
Miami Beach City Commission OKs $15M Ocean Terrace Project
The Miami Beach City Commission has approved a two-block development of its Ocean Terrace Streetscape Plan. The City entered a private-public partnership with Ocean Terrace Holdings LLC, which will be responsible for the design, construction and full execution of the five-acre public space. The redevelopment will take four years or fewer to complete and cost $15 million. What is today an…
Michael Shvo gets zoning for 200-foot South Beach tower
New York developer Michael Shvo has obtained the zoning to build a 200-foot-tall tower in South Beach, and now another hotelier wants to get in on the action. On Wednesday, the Miami Beach City Commission unanimously approved an ordinance that will allow ground floor additions up to 200 feet tall for properties more than 115,000 square feet in size that are located between 16th and 21st streets…
Trouble in the land of OZK: Why this important construction lender for Miami, NYC may be on shaky ground
As Bank of the Ozarks' private jet lifted off from Little Rock, Arkansas, Dan Thomas geared up for another day of dealmaking. As vice chair of the bank, he oversaw one of the country's largest construction lending operations and had become a financial messiah for major condo developers in New York, Los Angeles and Miami. Seated shoulder to shoulder with him that morning was his boss, George Gleason.
U.S. Office Vacancy Decreased in Q2 2019
The latest research from Los Angeles-based CBRE shows show the U.S. office vacancy rate decreased during Q2 2019, by 10 bps, to 12.2%, with the rate for suburban submarkets decreasing and the downtown rate going unchanged. Overall, the markets tracked by the firm registered a very healthy 60-bps drop for the past four quarters, as the office sector regained momentum. CBRE says the strong annual…
Construction starts in South Florida fall almost 40% in June
Construction starts in South Florida fell significantly in June amid continued signs that the commercial and residential real estate markets are slowing down after years of rapid growth on a national and local level. Total construction starts declined 39 percent on a yearly basis in South Florida to $1.01 billion, according to Dodge Data and Analytics. Construction of nonresidential properties fell to $400.4 million…
Photo: Checking in on the Waterfront Restaurant Complex Under Construction at the Four Ambassadors
As has been reported in Next Miami (Restaurant Complex Called Brickell Bay Boardwalk Proposed Behind Four Ambassadors) and Miami Condos Blog (Four Ambassadors' Waterfront Restaurant Space To Be Redeveloped As 'Brickell Bay Boardwalk') on the waterfront behind the Four Ambassadors Condominium a waterfront restaurant complex is being built. In the embedded photo one can see that it is,,,
The Real Opportunity Zone Gold Rush Is Happening At Events, In Consultants' Offices
Since the opportunity zone program was introduced, the flurry of investment activity that its architects foretold hasn't materialized. In its place, an ecosystem of events, media, marketing and paid consultation has arisen and flourished — an industry based on talking about opportunity zones rather than investing in them. Opportunity zones, which began as a little-noticed section in the 2017 tax reform law…
Real Estate Investment Firm Founder Honored for Major Miami Hotel Deal
The National Association of Black Hotel Owners, Operators and Developers (NABHOOD), recently honored Raoul Thomas, the founder and CEO of the CGI Merchant Group for his part in the successful opening of The Gabriel Miami, a new Miami hotel. Thomas partnered with Hilton to open the downtown Miami hotel—now part of Hilton's 'Curio Collection' of one-of-a-kind boutique hotels.