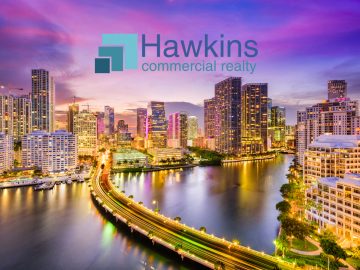 As rent explodes nationally, Miami tops the charts up 38%
In a year of robust growth in rents, five of the 10 cities where they soared the most were in Florida. Miami and Tampa rents skyrocketed 38 percent, the highest gains nationwide. Rents also shot up in Orlando, Jacksonville and St. Petersburg, by 32 percent, 27 percent and 24 percent, respectively, according to a new report by Zumper. Miami's gain represented a…
How to prevent another Surfside tragedy: Grand jury outlines recommendations
The Miami-Dade grand jury empaneled to investigate the deadly Surfside collapse released its 43-page report, outlining recommendations for major changes, including accelerating the timeline for inspections and raising standards for those who perform them. The partial collapse of Champlain Towers South in June killed 98 people. Though the exact cause of the…
AJ Capital Buys Little River Portfolio in Miami for $80M
Development in Little River, an emerging neighborhood in Miami, is poised to enter into high gear after a large portfolio sold to the developer who helped transform Chicago's Fulton Market. MVW Partners, led by married couple Matthew Vander Werff and Ashley Abess, sold a portfolio of Little River assets spanning 24 acres for $79.9 million to Nashville-based…
Miami Market Update: Office Development Forges Ahead
As of October, Miami had 2.5 million square feet of office space under construction, according to CommercialEdge data. While other gateway markets, such as Manhattan, are still struggling to regain momentum, Miami's office market continues to expand. Since the beginning of the year, five mostly mixed-use projects that include an office component….
Open-air retail complexes enjoy breath of fresh air, hitting new peaks amid recovery
U.S. retail is slowly regaining steam in the wake of the pandemic, but open-air shopping centers can boast recent success that's pushed the segment to new peaks. Landlords filled 17 million square feet of open-air shopping centers during the third quarter, according to CBRE data reported by the Wall Street Journal. The influx marks a 49 percent increase from 2019…
Here are South Florida's largest industrial sales of 2021
South Florida's top industrial sales crushed last year's records, marking a return to sale prices in the hundreds of millions, as the sector outperformed the rest of the market during the pandemic. The largest industrial sale of 2021, CenterPoint's $184 million purchase of warehouses in Hialeah, was nearly double last year's top…
Sale Of Miami Industrial Facility To Prologis Closes
JLL Capital Markets closed the sale of Medley Palms Business Park, a fully leased, multi-tenant, light industrial facility totaling 44,000 square feet with significant trailer parking acreage in Miami. JLL marketed the property on behalf of the seller, KDD Enterprises Inc., which has owned the property since it was developed in 1995. Prologis, the global leader in logistics…
R&B Realty's Gateway at Wynwood Office Tower Nears Completion
One year after topping off, The Gateway at Wynwood, a 13-story Miami office tower, has received its temporary certificate of occupancy. Developer R&B Realty Group plans to open the property to tenants early next year. The developer broke ground on the project in early 2020 after receiving $76 million in construction financing from 3650 REIT, a balance-sheet…
Melo nabs $248M refi for downtown Miami apartment towers
The Melo Group scored a $247.5 million refinancing for its Downtown 5th apartment towers, the developer's first multifamily project in Miami's Central Business District. Melo, owned and led by Jose Luis Ferreira de Melo and his sons, Carlos and Martin Melo, completed the pair of 52-story towers with 1,042 units in August. The buildings are on the corner of Fifth…
Morgan Stanley targeting student housing rebound with joint venture
Morgan Stanley is the latest major player to dip its toes into the rebounding student housing market. The bank formed a joint venture with Global Student Accommodation, which put forth a $1.6 billion portfolio for the partners to snag a piece of the recovering student housing sector, Bloomberg reported. The starting portfolio accounts for nearly…
Prologis buys Medley warehouse for $23M
Prolific logistics real estate investor Prologis bought a Medley warehouse for $22.6 million, marking continued appetite for industrial buildings amid a hot market. The San Francisco-based real estate investment trust bought the property at 9401 Northwest 106th Street from K.D.D. Enterprises, led by Charles Largay, records show. The 43,700-square-foot warehouse…
Miami redevelopment wave sparks fears of climate gentrification
For 40 years, Louis Rosemond lived in Miami's Little Haiti neighborhood, feeling like he was in his native Port-au-Prince. "We have the same restaurants as in Haiti, the same barbershops, the same rara," said the 64-year-old artist, referring to the Haitian street festival music. "Little Haiti is Haiti." Yet all that is changing…
State kicks in $5 million for Miami's World Cup host bid
Florida's business-recruitment agency last week put $10 million into the pitch to help Miami and Orlando become host cities for the 2026 FIFA World Cup soccer tournament. Enterprise Florida directors agreed to provide $5 million for each city's efforts, which are being led by the Greater Miami Convention & Visitors Bureau and the Greater Orlando Sports…
Superyacht sales surge sets off wave of boatyard growth on Miami River
An unprecedented surge in sales of superyachts has led to a wave of expansions and upgrades among boatyards along the Miami River. "The important job-generating marine industry on Miami River is growing," said Miami River Commission Chair Horacio Stuart Aguirre, "with recently completed significant improvements at RMK Merrill-Stevens and…
Miami positioned as blockchain city of the world
Miami is very well positioned to be the blockchain city of the world, experts are saying, as an influx of talented people in the blockchain technology industry are choosing the city to develop their businesses and create a crypto-enthusiastic community. The Miami-Dade County Cryptocurrency Taskforce, created May 4 by the county commission, is studying…
Key Biscayne looks to county to cancel Rickenbacker bids
The Village of Key Biscayne Council has unanimously supported the mayor of Miami-Dade County's recommendation to cancel a request for proposals to develop, maintain and operate the Rickenbacker Causeway and the Bear Cut Bridge, and called for creation of a working group of key stakeholders to start the process again to define priorities and needs. In line with…
Shoma, Related sell Park Square at Doral dev site for $16M, buyer plans multifamily project
Shoma Group and Related Group sold the last developable parcel at Park Square at Doral to a buyer that plans to build a multifamily project. Dallas-based Lincoln Property Company National bought the 3.4-acre property for $16 million, with plans for a roughly 360-unit apartment project, according to a Shoma news release. Shoma and Related built out the 52-acre…
Can universal housing vouchers ever come to the US?
When then-presidential candidate Joe Biden pitched expanding the nation's housing voucher program to 11 million people, the proposal garnered little attention. It still did not make waves when Congress proposed $90 billion toward that goal. The proposal eventually did catch the eye of lawmakers in October — to the extent that it was considered an easy cut from a $3.5…
The commodity office playbook is "dead:" Developers bet on pricey perks
Developers desperate to bring employees back to the office are trying to lure them with pricey perks — and in some cases, it could be working. Amid hybrid work policies and delayed office-return dates, the Wall Street Journal reported developers are still turning to added perks like outdoor spaces and on-site chefs as amenities in hopes of making their office…
Cortland pays $174M for south Miami-Dade apartments and adjacent dev site
A multifamily investor bought a south Miami-Dade County apartment complex and development site, part of a planned mixed-use project that previously faced fierce opposition over claims it would pave over environmentally imperiled land. Atlanta-based Cortland scooped up the Mareas at Botanica complex at 15520 Southwest 127th Avenue…
Miami Worldcenter developer nabs $340M financing for mixed-use tower, marking third largest construction loan ever in Florida
From left: Larry Silverstein, founder, Silverstein Properties, and Dan Kodsi, chief executive officer, Royal Palm Companies: The flow of money from New York to South Florida continues. Silverstein Capital Partners provided Dan Kodsi's Royal Palm Companies with a $340 million construction loan for Legacy Hotel & Residences, a mixed-use condo and hotel tower…
RPC Receives $340M Construction Loan for Legacy Hotel Project at Miami Worldcenter
Royal Palm Cos. (RPC) has received a $340 million construction loan from New York City-based Silverstein Capital Partners for the development of Legacy Hotel & Residences, a mixed-use hospitality property in downtown Miami. The hotel development is part of Miami Worldcenter, a $4 billion, 27-acre mixed-use development underway by Miami Worldcenter…
Like New York's High Line, Miami's Ambitious Underline Project Has Potential To Revitalize Region
Kobi Karp is a renowned architect who works on Miami's most luxurious projects. But when he took the stage at Bisnow's Construction, Development & Design event, he highlighted another real estate player in the city, Meg Daly, for founding the nonprofit group Friends of the Underline and kick-starting an ambitious park project in the city. "This is the work that…"
Barry's ditches LA for Miami, law firm to move to Mizner Park, other news in leasing
Popular fitness firm Barry's moved its headquarters from Los Angeles to Miami's Wynwood Arts District. Barry's took over Goldman Properties' former headquarters at 2214 Northwest First Place, according to a news release. The space, owned by Goldman Properties, is 9,000 square feet. Goldman Properties's late founder Tony Goldman, was known…
Miami Getting Yet Another Supertall Tower: MAJOR., On Brickell Avenue
Another supertall tower has just been announced in Miami. The new supertall will be called MAJOR. and will be built at 888 Brickell Avenue. The goal is to build "the most luxurious residential tower in the world," the developers said in a press release. MAJOR. will rise 1,049 feet – the maximum permitted in Miami by the Federal Aviation Administration.
Hot Tub Clubs And Igloos: This Entrepreneur Is Taking His Nightlife Concepts To Miami And Beyond
While living in Moscow, Ukraine-native Volodymyr Hahonin came up with an eccentric nightlife formula. He took inflatable hot tubs, decked them out with neon lights, and put them on a rooftop next to a bar. He also set up a movie screen, like a drive-in cinema. The resulting concept was called Jakuznya. Given the weather, though, his business was only viable…
Another big year expected for industrial real estate in 2022 — but development may be stymied by supply chain
The U.S. industrial real estate market will continue to be on fire heading into 2022 but longer lead times to obtain construction materials and across-the-board price increases will also affect the sector. Cushman & Wakefield PLC (NYSE: CWK) took a two-year look into the future, predicting industrial absorption from the start of 2022 to the end of 2023 will be 855 million…
Demolition Underway At Site Where Miami's Westernmost Skyscraper Is Being Built
Demolition is well underway at the site where Miami's westernmost skyscraper is being built. Photos show that landscape architect Raymond Jungle's former offices are now being demolished in Brickell on the Miami River. A former location of Finnegan's on the River is also now nearly completely demolished. The Miami River tower will rise 640 feet…
South Florida real estate braces for flood insurance hikes
The last time the federal government overhauled its flood insurance program, Richard Nixon was president and Pink Floyd's "The Dark Side of the Moon" topped the U.S. charts. A lot has changed in the nearly 50 years since. Climate change has progressed, and persistent flooding has become commonplace in coastal communities across the country. Having paid…
Related CEO Jeff Blau says New Year will bring vaccinated workers back to office
Related Companies Chief Executive Officer Jeff Blau proclaimed Jan. 1 will be the day vaccinated workers will start heading back to New York City's offices in droves and begin putting the Covid-19 pandemic behind us. Blau made the prediction to host Andrew Ross Sorkin during a Dec. 10 episode of CNBC's Squawk Box, and said he's already seeing signs of pre-pandemic…
Related Group and partners in contract to buy Fisher Island dev site for luxury condo project
A partnership led by Miami's condo king Jorge Pérez and billionaire Teddy Sagi is diving into Fisher Island, home to one of the most expensive ZIP codes in the country. Pérez's Miami-based Related Group, Sagi's Globe Invest and BH Group are in contract to buy the last condo development site on Fisher Island, an exclusive island that is only…
Grant Cardone says he's about to close on his biggest multifamily deal – and it's all in South Florida
Grant Cardone invests in real estate nationwide, but for his biggest multifamily portfolio deal, he chose South Florida. The Golden Beach-based social media star, motivational speaker and founder of the 10X business growth platform, is set to close on the $744 million purchase of four properties: two near downtown Fort Lauderdale, one in Sunrise…
Terranova sells longtime Miami Beach HQ for $22M
Terranova Corporation sold its longtime headquarters in Miami Beach for $22 million, marking one of the largest investment sales on 41st Street. Terranova sold the nearly 52,000-square-foot building at 801 Arthur Godfrey Road to Fifteen Group in an off-market deal, Terranova Chairman Stephen Bittel told The Real Deal. Miami-based Fifteen Group, led by…
Mistaken zoning? Coral Gables takes first step to reverse allowing taller buildings in one area
Coral Gables is backtracking on a new development rule that allowed high-rise buildings in an mid- to low-rise area, saying it was not intentional. Yet, the move to nix allowing 190.5-foot tall — or 17 story— buildings is not enough to placate residents who say the city is only doing a half-way fix. They allege other zoning mistakes remain that loosened development…
Video: National developers talk South Florida markets at TRD event
Kushner Companies, PMG, Crescent Height and Witkoff are all nationwide developers, yet as panelists at The Real Deal's latest event in Miami, it was clear that they all have an affinity for South Florida. "We have a big call" on the region, Steve Witkoff of Witkoff told the crowd last month at TRD's Real Estate Showcase + Forum. Nicole Kushner-Meyer of Kushner Companies…
Worldcenter Agrees to Allow Office Space At Former Miami Arena Site
It appears that the former Arena site at Miami Worldcenter may be getting office space. On November 19, Worldcenter's master developer amended a restrictive covenant to allow for office to be developed on the property, county records show. It isn't clear if the new project will also have other uses. However, it will be a "high density" development, according to a…
Ivy Realty sells Miami-Dade freezer facilities to New York firms for $74M
In two separate deals totaling $74 million, a New York-based joint venture acquired a pair of cold storage warehouses near Miami Gardens and Aventura. Banner Property Group, headed by Managing Partner Jason Eisenberg, and Apollo Global Management bought a 235,000-square-foot building at 18770 Northeast Sixth Avenue and a 80,000-square-foot…
Chinese developer Evergrande defaults for first time
A moment six months in the making finally came to pass as Evergrande was labeled in "restricted default" following two missed coupon payments on Monday. Fitch Ratings cut the Chinese developer's rating on Thursday, Bloomberg reported. The company didn't confirm the missed payments with the credit rating firm, but bondholders reported they didn't…
Clarion Partners sells North Bay Village apartments for $122M
iStar, through its ground-lease arm Safehold, bought the Moda North Bay Village Apartments along Biscayne Bay for $122 million. Records show that an entity in the care of New York City-based Safehold bought the building at 8000 West Drive from an affiliate of Clarion Partners. In line with Safehold's business model, Safehold immediately leased the ground underlying…
Three points — er, retail properties in Davie for Miami Heat minority owner
Miami Heat minority owner Raanan Katz scored a three-pointer: scooping up a trio of Davie retail centers for $28.7M. Basketball aficionado and real estate mogul Katz, along with Daniel and David Katz, as managers of the entity RK Davie LLC, bought the properties at 5840 South University Drive, 5780 South University Drive and 5810 South University Drive. The seller…
Foundry Commercial plans warehouses in Coral Springs, pays $41M for dev site
Foundry Commercial bought a Coral Springs industrial development site for $40.8 million, with plans to build distribution warehouses. The Orlando-based company bought the 22.2-acre property on the southwest corner of Northwest 39th Street and 120th Avenue, records show. Foundry expects to build two warehoues…
Beztak, Wexford plan Boca Raton apartment project, buy site for $13M
Renderings of the Bocora project with co-buyer and co-developer Beztak's Sam Beznos, co-buyer and co-developer Wexford Real Estate Investors' president Joseph Jacobs and managing principal Philip Braunstein: Beztak and Wexford Real Estate Investors plan an apartment project on a Boca Raton site they purchased for $12.7 million. The joint venture will…
Rockpoint Group buys waterfront Boca Raton hotel for $38M
Rockpoint Group bought the Waterstone Resort & Marina Boca Raton for $37.9 million. The Boston-based real estate private equity firm bought the waterfront property at 999 East Camino Real, records show. Seller BB Hotel Owner JV is managed by Clifford and Matthew Lane, state corporate records show. The deal for the 139-key hotel breaks down to $272,482…
Boca Raton Innovation Campus sells for $320M, marking record South Florida office deal
The Boca Raton Innovation Campus sold for $320.2 million, marking South Florida's biggest office deal of the year. New York-based DRA Advisors bought the 1.7 million-square-foot office park at 5000 T-Rex Avenue, according to records. The buying entity also lists the address of the seller, Boca Raton-based CP Group, in state corporate records. CP Group's…
German investor buys Publix-anchored Boynton Beach retail plaza for $80M
Union Investment bought the Publix-anchored, fully leased Fountains of Boynton shopping center for $79.5 million. The investment arm of Germany's DZ Bank Group bought the five-building plaza on the northwest corner of Jog Road and West Boynton Beach Boulevard from an affiliate of New York-based DRA Advisors, records show. Union…
New York real estate investor sells Palm Beach Gardens office building for $7M
In a $6.9 million off-market deal, a Tarrytown, New York-based real estate firm sold an office building in Palm Beach Gardens. Harric Realty Corporation, a company tied to Robert Mannheimer of East Islip, New York, bought the Harbour Point Plaza at 11000 Prosperity Farm Road, according to records. The seller is an entity managed by Howard Dean, principal…
Tortoise Properties pays $19M for downtown West Palm multifamily dev site
Tortoise Properties bought a downtown West Palm Beach multifamily development site for $18.8 million. Tortoise, based in Chicago and West Palm Beach, bought the 2.25-acre vacant property at 370 and 375 Eucalyptus Street from an affiliate of Austin, Texas-based Cypress Real Estate Advisors, records show. The developer plans to embark on a 264…