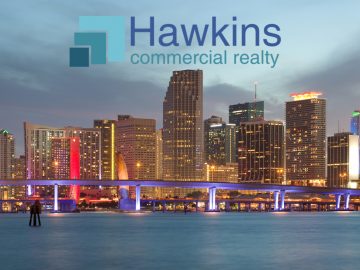 Riverside Wharf plans entertainment complex with hotel
Slated to break ground in 2022, the Riverside Wharf will soon be the newest entertainment attraction along the Miami River. Projected to be completed in 2025, the 200,000-square-foot, two-tower development plans to offer a fully immersive Miami experience anchored by a 165-room Dream Miami luxury hotel. The complex is to feature the rebirth and expansion…
Dream Hotel Group to build downtown Miami flagship hotel
Dream Hotel Group announced plans to open a 165-room, 10-story hotel as part of a hospitality-driven entertainment complex in downtown Miami. Scheduled to open in 2025, Dream Miami will be the hospitality and entertainment centerpiece of Riverside Wharf, a 200,000-square-foot, dual-tower development in Miami's developing residential, commercial…
Dream Hotel to anchor $185M riverfront project on site of the Wharf Miami
A Miami developer is partnering with Driftwood Capital to develop a Dream Hotel-anchored hotel and entertainment complex on the site of the popular Wharf bar and event venue along the Miami River. City of Miami voters approved an agreement in 2016 that gave MV Real Estate Holdings, led by Alex Mantecon and Guillermo Vadell, a long-term lease for half of the…
Low space and high prices boosted self-storage stocks amid pandemic
People across the United States locked down by the pandemic needed space to lock their extra things away, boosting self-storage properties to the top of the market. Self-storage shares on the FTSE Nareit All Equity REITs Index have returned more than 85 percent between price gains and dividend payments since Feb. 21, 2020, according to the Wall Street Journal.
Here are South Florida's biggest retail deals of 2021
The largest retail deals in South Florida this year confirm renewed investor demand for well-performing shopping centers. The tri-county region's biggest retail sale of the year, the $108 million trade of a northwest Miami-Dade shopping plaza, was more than double last year's top deal of $47 million. Buyers involved in 2021's largest five deals paid an average…
Related Group, Integra to Develop 354-Unit St. Regis Condo Project in Miami
Related Group and Miami-based Integra Investments have plans to develop St. Regis Residences, Miami, a two-tower condominium project in Miami's Brickell district. New York City-based Robert A.M Stern Architects and New York-based Rockwell Group will oversee architecture and interior design, respectively. ONE Sotheby's International Realty will be the project's…
Sunbeam TV pays $14M for North Bay Village retail property, plans mixed-use development
The billionaire Ansin family's Sunbeam Television continues its buying spree in North Bay Village, where it plans a mixed-use development along Kennedy Causeway. Sunbeam Television paid $14 million for the Presidente Supermarket and next-door retail building, at 1600 and 1624 79th Street Causeway, respectively, said Andrew Ansin, the broadcasting company's…
Forte Capital Management leads $6M acquisition of Wynwood building
Seizing an opportunity for a gateway site in Wynwood, Forte Capital Management led a $6.4 million acquisition of a corner property in Miami's trendy neighborhood. Chaim Cahane, president of New York-based Forte Capital, told The Real Deal that his firm bought the 14,000-square-foot retail building at 2830 Northwest Fifth Avenue. The deal received roughly 70…
Here are South Florida's biggest office leases of 2021
The real estate industry has been touting South Florida's office market as a magnet for out-of-state financial and tech firms. Even as vacancies topped 10 percent in the third quarter of this year, landlords opted to raise rents in a bet on these companies leasing up space, according to a Colliers report. Yet, the biggest lease this year came from neither a financial nor…
Office building by Lincoln Road in Miami Beach sells for $27M
Juan Jose Zaragoza of Miami-based real estate fund manager Exan Capital bought a renovated South Beach office building just off Lincoln Road. Integra Investments and Constellation Group sold the property at 1674 Meridian Avenue for $26.5 million, according to an Integra news release. The five-story 31,979-square-foot building on 0.2 acres has floor…
Related Group, Merrimac JV plans Miami Worldcenter project, pays $12M for site
Related Group and Merrimac Ventures are partnering to develop a project at Miami Worldcenter, after paying $12 million for land. Records show an affiliate of Jorge Pérez's Related Group bought the lots at 601 North Miami Avenue and 25 Northeast Sixth Street. The adjacent parcels total 0.6 acres. The Motwani family's Merrimac Ventures is a joint venture partner…
Black Lion's South Florida retail shopping spree continues with $19M South Beach deal
Robert Rivani, principal, Black Lion Investment Group, in front of the Marea at 801 South Pointe Drive: In a $19 million deal, Black Lion Investment Group purchased its fourth Miami-Dade retail site in a six-month span. The Los Angeles-based commercial real estate investment firm picked up the ground-floor commercial condos in Marea, a six-story…
County set to seek 4-star Miami International Airport hotel offers
Three local firms shortlisted to build a 4-star, 350-key hotel at Miami International Airport have wrapped up individual negotiations with Miami-Dade County and a request for proposals (RFP) is to go out before Dec. 31. A response is due in early 2022, with one of the three to get the contract. FDR Miami Hotel, Mainsail Development International and Parmco…
Miami tech and financial sectors spark economic gain
Strong population growth, declining unemployment, a slow but steady increase in the population's GDP and the thriving technology and financial sector in South Florida are the main drivers of the area's economic growth after the lows of pandemic. According to the Bureau of Workforce Statistics and Economic Research of the State of Florida, unemployment rate…
Vital Tri-Rail snafus due a fast airing
Miami-Dade County's commissioner representative on Tri-Rail's governing board, Raquel Regalado, has insisted on a meeting being held before the holidays to discuss major issues Tri-Rail is facing in bringing its commuter service into downtown Miami. Miami's Downtown Development Authority donated $1 million to that $70 million project. "Commissioner Regalado…"
Supply chain issues delay Westchester Cultural Arts Center
Plans to celebrate Westchester Cultural Arts Center's grand opening have been pushed back to March 2022 – correlating with the launch of East Park, a new outdoor performing arts space. Originally planned to have a grand opening in November, the cultural arts center, which was built by TGSV Enterprises Inc., is set to share the spotlight with East Park, which…
Multi-story Doral warehouses proposed
Doral's commercial industrial rental rates has seen a climb to the point where multi-story vertical warehousing projects are being considered, according to local real estate experts. The process of developing and planning vertical warehouses is more expensive for owners due to specific accommodations to operate, said Matt Rotolante, president of…
Work set for 93-story Waldorf Astoria glass box downtown
The developer poised to redefine Miami's skyline with an impressive tower of glass boxes rising 93 stories on Biscayne Boulevard is citing progress on the ambitious mixed-use project. The development, called 300 Biscayne, is to bring not only multi-family residential units and commercial-retail uses to downtown, but also a new Waldorf Astoria hotel. PMG Downtown…
Mayor Daniella Levine Cava: Vows a focus on economy, water, pollution, environment
Daniella Levine Cava came to South Florida over 40 years ago and never thought she would run for office. She now oversees a local government with more than 28,000 employees, 3 million residents, and an annual budget of about $9 billion. She started as an attorney with Legal Services of Greater Miami and the Guardian Ad Litem Program, and in 1996…
9 Reasons to Invest in South Florida Commercial Real Estate
On a national and global level, Florida and particularly the South Florida market has been among the strongest, with continually solid returns and safety for the capital of international & domestic investors. US News & World Report currently ranks Florida #8 in fiscal stability and #10 with its economy nationwide. South Florida commercial real estate leads the…
Report: U.S. rents surged 7% from October to November
Nationwide average rents in November surged 7% over October and 21% over November of last year, according to new data from Redfin. As inflation accelerated in November, so did rents across the country. Nationwide average monthly rents surged 6.8 percent from October to November, a 20.5 percent increase from the same time last year…
Miami Worldcenter developer nabs $340M financing for mixed-use tower, marking third largest construction loan ever in Florida
The flow of money from New York to South Florida continues. Silverstein Capital Partners provided Dan Kodsi's Royal Palm Companies with a $340 million construction loan for Legacy Hotel & Residences, a mixed-use condo and hotel tower planned for Miami Worldcenter in downtown Miami. The financing marks the third largest construction loan ever in Florida…
Here are South Florida's largest multifamily sales of 2021
Barry Sternlicht and The Palmer Dadeland at 8215 and 8217 Southwest 72nd Avenue in Miami with Grant Cardone and Las Olas Walk at 106 South Federal Highway in Fort Lauderdale: The multifamily market prospered this year as an onslaught of demand pushed up rents to scorching rates, and investors took note. Much of the demand came from out-of-state…
Aztec Group Arranges $247.5M Financing for Downtown 5th Apartment Community in Miami
The past two years have been hectic, to say the least, with the coronavirus pandemic upending lives and markets around the globe. Among the regions that fared better than others is South Florida, which emerged relatively unscathed. Regional commercial real estate experts are now looking ahead to 2022, and they spoke with Bisnow regarding what's on tap for the…
Two Tallest Towers Ever Proposed South Of Brickell Get New Renderings
Developers 13th Floor Investments and Adler Group have revised plans to build two 39-story towers next to a Metrorail station. The twin proposed towers, which are part of the Link at Douglas megaproject, could become the tallest south of Brickell. A submittal in August showed them topping off at 444 feet above ground. The previous tallest south of Brickell was also…
Jamestown Completes Sale of 308-Unit Apartment Community in Sunny Isles Beach
Atlanta-based Jamestown has completed the sale of Beach Place, a 308-unit apartment community in Sunny Isles Beach, about 19 miles north from Miami. A private buyer purchased the property for an undisclosed amount. Jaret Turkell, Roberto Pesant, Jose Mota and Omar Morales of Berkadia Institutional Solutions represented Jamestown in the sale. Beach Place…
Up for sale: Older waterfront South Florida condo buildings look for bulk buyers
Condo associations in Bay Harbor Islands and Miami Beach hired brokers to list their properties for sale in a bulk purchase, as older buildings increasingly field buyout offers from developers looking for redevelopment sites. The condo board of the 30-unit Bay Harbor Towers, at 10141 and 10143 East Bay Harbor Drive, hired Blanca Commercial Real Estate…
$105M Sale of Mixed-Use Development Site in Miami Arranged
Avison Young has arranged the $105 million sale of approximately three acres called Biscayne Place in Miami for a future mixed-use development. Melo Group plans to build apartments, condominiums and retail across four 60-story towers at the Biscayne Place land site. Located within an opportunity zone at 1700 Biscayne Blvd., Biscayne Place will be…
Melo Group Buys Miami Apartments for $105M
The Melo Group has acquired Biscayne Place from Midgard Group for $105 million. The property comprises an entire block in Miami's Edgewater neighborhood and offers the firm a residential and mixed-use development opportunity near the downtown Arts & Entertainment District. Biscayne Place is located at 1700 Biscayne Blvd. between Northeast 17th Street…
From Wynwood to Hallandale Beach, projects score TCOs prior to year's end
When the world was thrown into turmoil in early 2020, speculation abounded about how the South Florida real estate market would fare. But the quick turnaround and prosperity that ensued this year were unexpected. Newcomers primarily from the Northeast and California as well as from the Midwest were…
Here are South Florida's priciest office sales of 2021
South Florida's top office purchases this year roared past 2020's top sales by wide margins. The top office sale for South Florida this year was Related Companies' $282 million purchase of Phillips Point at 777 South Flagler Drive and 201 Lakeview Avenue in West Palm Beach. The sale easily topped last year's biggest purchase of $163 million. Top sale prices for 2019…
Retail foot traffic is picking up, but shoppers are still cautious
Between holiday shopping and a slow return to the office, downtown districts across the country notched slight boosts in foot traffic. Pedestrian traffic in US downtowns continued to strengthen in November, marking the greatest monthly improvement in pedestrian traffic so far in 2021, according to data firm Springboard. The figure is 30 percent down…
Residence Inn by Marriott in Surfside sells for $70M
The Residence Inn by Marriott Miami Beach Surfside extended-stay hotel traded for $69.9 million, marking continued investor demand for South Florida hotels. An affiliate of Atlanta-based Hotel Development Group sold the 175-key property at 9200 Collins Avenue in Surfside for $399,429 per room. Records show the buyers are 11 entities that tie to Menomonee…
South Florida CRE Leaders On What's To Come In 2022
The past two years have been hectic, to say the least, with the coronavirus pandemic upending lives and markets around the globe. Among the regions that fared better than others is South Florida, which emerged relatively unscathed. Regional commercial real estate experts are now looking ahead to 2022, and they spoke with Bisnow regarding what's on tap for the…
3 Trends That Will Drive Real Estate in 2022
If there are three words real estate professionals should consider heading into the next year, they are flexibility, convenience and resiliency. Those are the defining themes that came out of the annual Emerging Trends in Real Estate 2022 report, released last week by PwC and the Urban Land Institute. So, here's the good news: The narrative of the past year is that real…
Video: NAREIT's Calvin Schnure sees demand for commercial real estate longer-term as pretty favorable
Calvin Schnure of NAREIT, an association that represents equity real estate investment trusts, mortgage REITs, REITs traded on major stock exchanges, public non-listed REITs and private REITs, discusses the recovery path for commercial real estate in 2022, including the impact of companies delaying back-to-office plans, and the Federal Reserve's intent to possibly raise…
Barry Sternlicht buying The Standard hotel in Miami Beach: sources
Billionaire Barry Sternlicht is buying The Standard hotel in Miami Beach from the scions of Zara magnate Amancio Ortega, The Real Deal has learned. The sale of the 100-key hotel is expected to close soon for roughly $60 million to $70 million, according to sources. The property at 40 Island Avenue will continue to be a Standard hotel. The waterfront hotel has…
Fortress buys Amerant's Coral Gables HQ building for $135M in sale-leaseback deal
New York-based Fortress Investment Group bought Amerant Bancorp's Coral Gables headquarters building for $135 million in a sale-leaseback deal. Amerant Bancorp, which operates Amerant Bank, disclosed in a Securities and Exchange Commission filing in November that a deal was pending for the sale of the 220 Alhambra Circle building to a Fortress…
JSB Capital buys Doral apartment complex for $255M
The Landmark South apartments in Doral traded for $255 million, marking the third biggest multifamily deal in South Florida this year amid a vigorous market. New York-based JSB Capital Group bought the complex at 6075 Northwest 105th Court from an affiliate of AECOM-Canyon Partners, according to the broker's news release. Still Hunter and Greg …
Video: Top South Florida developers think Miami's boom is here to stay
Despite reports that South Florida's condo market is oversupplied, developers aren't slowing down any time soon. At The Real Deal's 2021 South Florida Real Estate Showcase + Forum, developer Gil Dezer noted that condos at Residences by Armani/Casa in Sunny Isles Beach, which he co-developed with Related Group, sold for an average of $1,250 per…
Related, Integra plan two-tower St. Regis condo development in Miami's Brickell
The Related Group and Integra Investments are partnering to redevelop the waterfront site of an older affordable housing building in Miami into a pair of luxury St. Regis-branded condo towers, sources told The Real Deal. The 354-unit condo Brickell development will be designed by Robert A.M Stern Architects, who designed skyscrapers that include…
South Florida's biggest hotel sales of 2021
Margaritaville Hollywood Beach Resort, East and Four Seasons at the Surf Club Domestic travel picked up this year, in some cases surpassing 2019 levels, and average daily room rates increased, boosting confidence in South Florida's hotel market. The result was a bump in hotel investment sales, following a slow 2020, when only two sales topped $100 million.
Art Falcone wins approval for 285-unit multifamily project in Pompano Beach
Developer Art Falcone won a key approval for a seven-story, 285-unit apartment project with ground-floor retail space on Federal Highway in Pompano Beach. The city commission voted unanimously on Tuesday to allocate 285 "flex" residential units to the 6.2-acre development site at 3151-3251 Federal Highway. The commission can allocate…
Catch of the day? Acme Smoked Fish reels in Pompano Beach cold storage for $16M
Acme, the smoked fish company that traces its origin to the early 20th century, bought a cold storage and food processing facility in Pompano Beach for $15.8 million. Acme Smoked Fish reeled in the 43,000-square-foot building at 1280 Southwest 29th Avenue from Benson Properties, according to a news release from Berger Commercial Realty/Corfac…
MMG Equity Partners Acquires Plantation Community Plaza for $17.1M
MMG Equity Partners has acquired 234-268 S University Drive & 120-150 S University Drive, a 6.18-acre site on the SE corner of South University Drive and Broward Boulevard in Plantation, FL. The property consists of 35,850 sf of retail space along University Drive, plus 19,680 sf of office… Read more » The post News first appeared on MMG Equity Partners….
In $17M deal, MMG Equity buys another Plantation shopping center
234-268 South University Drive and 120-150 South University Drive in Plantation and MMG Equity Partners principals Martin Pico and Gabriel and Marcel Navarro: MMG Equity Partners dropped $17M to add another Plantation shopping center to its portfolio. An affiliate of the Pinecrest-based commercial real estate firm bought Plantation Community Plaza…
German conglomerate pays $227M for Fort Lauderdale apartments, marking its first US multifamily investment
Germany's Union Investment has billions of dollars of assets globally, but when it came time to make its first U.S. multifamily play, it picked apartments in downtown Fort Lauderdale's Flagler Village. The Hamburg-based investment manager, through its real estate division, bought EON Squared for $226.5 million, according to the buyer's…
Related Group wins approval for 355-unit multifamily project in Dania Beach
The Related Group narrowly won site plan approval for Parkview Place, a 14-story, 355-unit apartment development east of U.S. 1 in Dania Beach. The Dania Beach City Commission voted 3-2 Tuesday night to approve both a site plan for Parkview Place and an associated plat amendment. Miami-based Related acquired the vacant, 4.7-acre development site at 901 East…