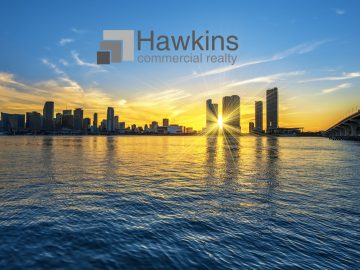 Banesco USA pays $12 million for new HQ in Doral
Banesco USA is moving headquarters but the bank is going very far. The company, which has been based in Coral Gables, paid $11.95 million for a new HQ in Doral. Banesco USA purchased the 59,140-square-foot building at 3155 Northwest 77th Avenue from Windhaven Insurance Company, according to records. Newmark represented Banesco in the deal. Mario…
Bulgari plans first US hotel on oceanfront Miami Beach site
Italian luxury house Bulgari plans to open its first hotel in the U.S. in Miami Beach. Bulgari announced plans to redevelop the oceanfront property at 100 21st Street, previously home to the Seagull Hotel Miami Beach. The 100-room hotel, which is permanently closed, sold to Blue Horizon Group in January for $120 million. Bulgari expects to open a 100-key hotel by 2024…
PMG adds to assemblage of planned Society Wynwood project
Property Markets Group closed on more land for its planned Society Wynwood project for $11.5 million. A joint venture between RedSky Capital and JZ Capital Partners sold the property at 2407 Northwest Second Avenue to PMG. The developer, led by Ryan Shear, Kevin Maloney and Daniel Kaplan, plans to build an apartment complex on the site with partner…
Dan Kodsi's firm pays $34 million for site of 50-story tower at Miami Worldcenter
The master developers of the 27-acre Miami Worldcenter mixed-use project sold a plot of land to Dan Kodsi's Royal Palm Companies. Miami Worldcenter Associates, the joint venture between Art Falcone and Nitin Motwani, sold the 1.5-acre site at 942 Northeast First Avenue for $33.9 million, according to a press release. Royal Palm Companies…
Ascena – Ann Taylor, Lane Bryant, other brands – rescued from bankruptcy by PE firm
Private-equity firm Sycamore Partners got the green light to grab several Ascena Retail Group brands — Ann Taylor, Lane Bryant, Loft and Lou & Grey — out of bankruptcy. Judge Kevin Huennekens of the U.S. Bankruptcy Court in Richmond, Virginia, approved the sale of the majority of Ascena's remaining assets to Sycamore Partners, the Wall Street Journal reported.
Touchdown! Housing development near Hard Rock Stadium scores $38M loan
The developer of a planned housing development of 113 townhouses and 288 multifamily units in Miami Gardens scored a $38.3 million construction loan. A company affiliated with Coastland Construction landed the loan for the project on about 36 acres at Northwest 207th Street & Northwest 7th Avenue, according to records. That's east of Hard Rock Stadium, home…
Seven big mall owners in precarious state: S&P
With more pandemic shutdowns taking place, malls remain in a precarious position that may only get worse, according to a new report from S&P Global Market Intelligence. S&P's Quantamental Research group on Tuesday highlighted seven names: CBL, PREIT, Simon Property Group, Taubman Centers, Brookfield Property REIT, Macerich and Washington Prime Group…
Miami Leads List of Top 5 Florida Markets for Industrial Development
Despite most commercial asset classes facing strong headwinds, industrial demand is as high as it's ever been. With this year's shift toward online shopping, e-commerce giants like Amazon continue to grow, while many brick-and-mortar retailers are investing more and more into supplementing physical footprints with an online presence. Florida's…
'Land Prices Can't Fall': Market Factors Make South Florida Industrial Almost A Sure Bet
Ed Easton started his industrial real estate company, The Easton Group, in 1974. He now controls about 5M SF of space. "When I started in the industrial market, nobody liked industrial," he recalled during a Bisnow webinar on South Florida's industrial market Nov. 18. "When I first took my wife off to see what I did for a living, she said, 'What the heck is this?' She…
South Beach property sells for $6 million, buyer plans apartment-hotel
The head of a photo production company sold a property in Miami Beach's South-of-Fifth neighborhood for $6 million, a significant discount off its listing price two years ago. Mobile Arts, a company with directors Paul C. Lardi and Lisa Lardi, sold the property at 200 to 212 Collins Avenue, according to a press release. The 13,000-square-foot lot features a low-rise…
Miami Beach Seeks to Expand Availability of Class A Office Space
With the tourism sector feeling economic pressure brought on by the global pandemic, the City of Miami Beach is seeking to attract national and global businesses to its shores in addition to the world-famous hotels and entertainment venues. "We are already known around the world as a global tourist destination with more than 10 million visitors to our city each…"
Not Just For Fast Food: Pandemic Highlights The Brilliance Of The Drive-Thru For Any Business
For most traditional restaurants, the coronavirus pandemic has been a disaster. But it has provided opportunity for one particular sector: drive-thrus. Given the social-distancing benefit of the model, many types of businesses from coronavirus labs to the Salvation Army to haunted houses have devised drive-thru components to do business. Other retailers…
Dezer, Related Group team up on waterfront Hillsboro Beach project
Gil Dezer's Dezer Development is partnering with the Related Group to develop on an Intracoastal-to-ocean property in Hillsboro Beach. Dezer sold the 12-parcel assemblage to Hillsboro Mile Property Owner LLC, a 50-50 partnership between Dezer and Related, for $30 million, according to Dezer and property records. Dezer told The Real Deal he plans to work with a…
Inside the plight of a small retail landlord
David Swerdloff is a far cry from what many picture a Manhattan commercial landlord to be. The 75-year-old owns a single building, on Seventh Avenue in Chelsea. Soaring condos and offices dwarf the one-story structure, whose air rights he sold in 1997. Swerdloff, who lives in the suburbs of Westchester County, didn't set out to be a landlord.
Heralded Underdeck park beneath I-395 still lacks plans and costs
The Underdeck, a 33-acre downtown Miami illuminated park underneath a redesigned I-395, is well underway and should be completed by fall 2024, the Florida Department of Transportation says. But firm plans for the community spaces there are still six months off and costs are unknown. "The City of Miami, in partnership with FDOT and other stakeholders…
Miami designates Catholic church in Overtown as historic
The City of Miami has designated St. Peter's Antiochian Orthodox Catholic Church in Overtown as an historic resource. The city's historic preservation officer noted how the church was associated with a well-known priest and played a role in a move for racial equality in the city's early days. After reviewing details of the church, the Historic and Environmental…
Goldman Plots South Florida Base for Asset Management
Goldman Sachs Group Inc. is weighing plans for a new Florida hub to house one of its key divisions, in another potential blow to New York's stature as the de facto home of the U.S. financial industry. Executives have been scouting office locations in South Florida, speaking with local officials and exploring tax advantages as they consider creating a base there for its…
Joe Biden taps Marcia Fudge, Ohio congresswoman, as HUD secretary
President-elect Joe Biden has tapped Ohio Rep. Marcia Fudge to oversee the nation's massive housing agency. As secretary of the U.S. Department of Housing and Urban Development, Fudge would oversee an agency that creates housing policies for more than 9 million low-income Americans. It will play a critical role in the new administration's response to the…
Landlords jarred by sudden drop in rent collection
Market-rate apartment owners just reported the lowest rental payment rate since April. In its monthly survey, the National Multifamily Housing Council found that only 75 percent of renters in 11.5 million market-rate apartments paid some or all of their rent by Dec. 6. The figure represents a 5-percentage-point decrease from November, and is nearly 8 points lower…
Workforce Housing: Always a Sweet Spot
Acquiring underperforming assets for rehabilitation is a good strategy for navigating the current multifamily market, according to panelists at a virtual conference that took place in late October. With something on the order of $500 billion in underperforming assets on the books in the B-minus through C-minus classes, speakers at the Florida Alternative Investment…
First Industrial Realty Breaks Ground on 2.5 MSF Industrial Park in Medley
First Industrial Realty Trust has broken ground on First Park Miami, a 2.5 million-square-foot industrial campus in Medley. Phase I will comprise three buildings totaling 600,000 square feet. The facilities will feature 32- to 36-foot clear heights, ESFR sprinkler systems and 120- to 180-foot truck courts. Phase I is expected to be delivered in third-quarter 2021. Butters…
Starwood Property Trust Tops Off Office Headquarters in Miami Beach
Starwood Property Trust, an affiliate of Starwood Capital Group, has topped off construction at its two-building, 144,430-square-foot office building in Miami Beach. Starwood is developing the project in partnership with Integra Investments. Upon full completion, slated for late 2021, Starwood will occupy 55 percent of the six-story east building and part of the west…
CMBS market faces staggering losses even with vaccine hopes
Investors in the $550 billion commercial mortgage-backed securities market could see hefty losses as real estate sectors will continue to struggle after a Covid vaccine becomes widely available. Morgan Stanley is projecting that losses for CMBS deals backed by dozens of different loans could average about 5 to 8 percent, according to a Bloomberg report. Demand for malls…
Carlos Rosso parts ways with Related Group
Longtime Related Group executive Carlos Rosso left the real estate development firm to go out on his own. Rosso, who was most recently executive vice president of the Miami-based firm, confirmed to The Real Deal that he parted ways with the company. He called his 18 years with Related "an incredible run." The Miami Herald first reported the news.
J.C. Penney has been saved. Now what?
J.C. Penney has been rescued from bankruptcy, but challenges remain for the beleaguered retailer. The department store chain completed the sale of its retail operations to Simon Property Group and Brookfield Asset Management on Monday, Bloomberg News reported. J.C. Penney will essentially be split into two: an operations firm led by Simon and…
Some retailers are now bargain-hunting for new space
The pandemic has decimated much of the retail industry, but some businesses that have weathered the storm are now shopping for properties and new leases at deep discounts. Property owners have been feeling the economic pressure, and are offloading space for a fraction of the pre-pandemic price and offering lease incentives, according to the Wall…
Extended Stay America weathering pandemic better than rivals
Hotel chain Extended Stay America has managed to outperform other lodging companies in what's been an awful year for the industry. While lodging companies including Extended Stay have generally underperformed the broader market, the firm has managed to stay profitable this year, according to the Wall Street Journal. Extended Stay's…
Blackstone acquires $358 millon warehouse portfolio
Blackstone is doubling down on logistics with its acquisition of a $358 million warehouse portfolio. The asset manager bought 13 properties from Iron Mountain, which will lease back the properties in California, northern New Jersey and Pennsylvania's Lehigh Valley, Bloomberg reported. The portfolio totals 2.1 million square feet, adding to Blackstone's existing…
Amid bleak jobs report, gains in construction and warehousing
The U.S. economy added just 245,000 jobs in November, down from an adjusted gain of 6100,000 in October, representing the slowest month of growth in six months. "The pace of improvement is clearly slowing in the face of an uptick in the intensity of Covid-19 cases," said Mike Fratantoni, chief economist of the Mortgage Bankers Association. "Certain segments…"
Atlanta Fed: Beige Book Reveals Gradual Improvements, Ongoing Difficulties
During the six weeks leading up to the latest coronavirus surge, economic activity across the Southeast ticked up modestly, according to the November 2020 Beige Book summary from the Federal Reserve Bank of Atlanta. In sum, labor markets continued a gradual recovery. Auto sales remained strong. Housing markets cooled a bit but stayed vigorous, and tourism…
Alta Developers begins closings at Quadro at Design District
A year after completing a residential project near the Miami Design District, Alta Developers started recording closings at Quadro. The firm, led by principal and CEO Raimundo Onetto, originally planned the 198-unit, 12-story development as a rental tower, then changed course and launched sales earlier this year as a condo project offering long-term and…
Nuage Designs Signs On For 47,000 SF At Eastview Commerce Center
Newmark announces a new 47,175-square-foot lease for Nuage Designs at Eastview Commerce Center (ECC) in Miami. Newmark's Executive Managing Directors Steve Medwin and Nick Wigoda and Associate John Mejia Nuage Design's new space will be in Building 6 of Eastview Commerce Center and is an expansion from their former space at 355 NE 71st Street.
KKR in talks for massive warehouse buy
Investment firm KKR & Co. is in talks to buy a portfolio of warehouses valued at more than $800 million, as a surge in e-commerce is driving investor interest in industrial space. The deal includes about 100 properties in markets like Atlanta, Baltimore, Dallas and Chicago, according to Bloomberg. Barclays is organizing financing in the form of $700 million…
Common's CEO Brad Hargreaves on the future of co-living and prepping for a work from home world
Common CEO Brad Hargreaves (iStock; Common) "Schlep blindness." That's what Common CEO Brad Hargreaves said is needed to bring about change in the U.S. multifamily industry, which is valued at more than $250 billion but operationally hasn't innovated in decades. The pandemic's tolls on the rental market's margins and occupancy, however, have made landlords…
Multifamily sector beating the odds
While hotels, retail and offices sink, the multifamily sector is sailing along. Rent collection has been largely steady despite high unemployment and early threats of rent strikes. Occupancy, too, has suffered less than expected except in dense areas and at the high end of the market, where tenants were more likely to relocate to a second home and new leases dwindled.
HFZ looks to sell Shore Club South Beach hotel
HFZ Capital Group is looking to sell the historic Shore Club hotel at 1901 Collins Avenue in South Beach, as the company's financial and legal issues continue to pile up, The Real Deal has learned. The New York-based firm, led by Ziel Feldman, tapped Newmark to sell the oceanfront hotel where it once planned a luxury condo and hotel development, according to sources.
Family offices are gearing up to pounce on distressed real estate
The world was still feeling the aftershocks of America's subprime mortgage crisis when Julien Haccoun landed his MBA and became a principal of his family office in South Florida. The country's unemployment rate was stuck at about 9 percent, and the housing market had yet to recoup. Rather than returning to his native France after graduating…
Realtor groups sue to block federal eviction ban
The Alabama Association of Realtors and the Georgia Association of Realtors are attempting to cancel the nationwide eviction ban. The ban, issued in September by the Centers for Disease Control and Prevention, prevents evictions through Dec. 31 for renters making no more than $99,000 this year, or up to $198,000 for couples. However, the National…
Sky Kennels: Mounting Sanitation and Noise Issues for Pet Friendly High-Rise Multifamily Properties
As Americans have been moving back to the central business districts of its cities, a situation has been developing that has gone largely unnoticed except by those affected; downtown America is becoming an open sewer. In downtown areas it has become common to be met by the sight of a dog's arched back. That is generally internalized as innocuous, as we all grew…
Investors pay $7 million for Tamarac shopping center
A Parkland couple bought a Tamarac shopping center for $6.5 million. An affiliate of TML Associates, run by Sam and Rachel Oz, bought the Mural Plaza shopping center at 6510 to 6566 and 6570 to 6596 North University Drive, according to records. The seller is Mural Development, whose managers are Allan E. Ciftci, Genghiz Erden and Murat Ercan, according to…
Fort Lauderdale OKs plan for Bahia Cabana Hotel on the beach
Fort Lauderdale commissioners approved a site plan for Bahia Cabana Hotel, a mixed-use project with 124 hotel rooms and six apartments in the city's south beach area. The site has been vacant since the 2019 demolition of the old Bahia Cabana hotel and restaurant, a longtime local landmark that Hurricane Irma shredded in 2017. At Wednesday's meeting…
Hollywood approves downtown demolition, paving way for mixed-use apartment project
Robert Suris and a rendering of the project Hollywood commissioners approved the demolition of a 93-year-old building to clear a downtown site for Soleste Hollywood Boulevard, an eight-story, mixed-use development with 347 residential units. Commissioners voted 6-1 to reject an advisory board's recommendation against demolishing the three-story building…
Exeter lands $75 million loan for spec Coral Springs warehouse project
Exeter Property Group closed on a $74.9 million loan for the second phase of its Coral Springs Commerce Center. The loan, from New York Life Insurance Co., is for 4100, 4270 and 4150 Coral Ridge Drive, as well as the existing building at 4250 Coral Ridge Drive, according to property records. Conshohocken, Pennsylvania-based Exeter, led by CEO Ward Fitzgerald…
New York Life buys Brightline West Palm apartments for $115M
New York Life's real estate investment arm paid $114.8 million for the apartment tower next to Brightline's West Palm Beach station. Brightline parent Florida East Coast Industries, one of Florida's oldest and largest real estate and infrastructure holding companies, sold the 24-story, 290-unit Park-Line Palm Beaches building at 591 Evernia Street, according to…