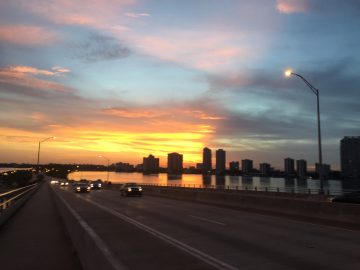 Madison Marquette Acquires Two Office Buildings in Miami's Coconut Grove for $47.7M
Madison Marquette, a real estate investor, developer and operator, has acquired two office buildings in Miami's Coconut Grove neighborhood for $47.7 million. The properties include the 80,380-square-foot Continental Plaza, located at 3250 Mary Street and the 57,155-square-foot Bayview Executive Plaza, situated at 3225 Aviation Avenue less than a mile from Continental Plaza. MetLife provided…
Madison Marquette pays $47M for Coconut Grove office buildings
A Washington, D.C. commercial real estate firm purchased its first properties in Miami. Madison Marquette, an investor, developer and operator of mixed-use real estate, paid a combined $47.4 million for the office buildings at 3250 Mary Street and 3225 Aviation Avenue in Coconut Grove, property records show. The deals closed in late December. Allegra Holding sold both buildings to affiliates…
Senior living developer buys dev site in south Miami-Dade
Royal Senior Care closed on the site of a planned senior living development in south Miami-Dade, next to a Jackson Health System hospital. Property records show RSC Coral Reef PropCo LLC paid $7.55 million for the 12.9-acre site on 97th Avenue behind Southwest 152nd Street. The seller is HTA-Miami Dade Land LLC, an affiliate of Healthcare Trust of America, a medical office real estate investment…
Miami board votes to repeal Special Area Plans
Special Area Plans have enabled developers to build massive projects in the city of Miami like Brickell City Centre, River Landing Shops and Residences, Mana Wynwood, the Miami Produce Center, and Magic City Innovation District. SAPs have also antagonized neighborhood activists who fear that such massive developments destroy the character of low-rise neighborhoods and speed up…
R&B Realty Breaks Ground on Miami Office Tower
Rose & Berg Realty Group has broken ground on The Gateway at Wynwood, a 12-story Class A office building in Miami's Wynwood district. The upcoming project at 2916 N. Miami Ave. is scheduled for completion in the second half of 2021. The property will comprise about 195,000 leasable square feet of office space, about 26,000 square feet of street-level retail, a private rooftop terrace and a garage.
Video: Futurist Author Daniel Burrus Discusses Predicting the Future of Commercial Real Estate
In this 2 part video series, Daniel Burrus, Technology Futurist, New York Times Bestselling Author of The Anticipatory Organization, business advisor, and public speaker in the areas of business strategy and innovation joins America's Commercial Real Estate Show to talk about how to recognize inevitable trends and foresee disruption, and to share some of his predictions for the commercial real estate…
South Beach Business Improvement District advances
A special district aimed at improving the safety and appeal of Ocean Drive and Collins Avenue is inching toward reality.  At last week's meeting, Miami Beach commissioners gave their preliminary approval to the proposed South Beach Business Improvement District (BID). If it clears all hurdles, it could result in a tax fund of over $2 million a year for the next 10 years to improve Ocean Drive and Collins Avenue.
Legislature moves to drain funding pool for pro stadiums
A proposal is once again in play to eliminate an untouched pool of state money set aside in 2014 to help build and renovate professional sports stadiums. The House Workforce Development & Tourism Subcommittee on Tuesday quickly backed the proposal, which would repeal a funding program that spells out steps for state dollars to become available for stadium construction and renovation. Without…
Miami-Dade targets five 2020 transportation milestones
Work to improve mobility in Miami-Dade is ongoing, and according to Transportation Director Alice Bravo, travelers here can already expect the county to reach five major milestones before the year is over. "First things first, we'll be completing the delivery of all the new railcars for Metrorail by spring," she said. "By then, we'll have received the next 120 CNG buses [the county bought, which will] bring us…
Transit Alliance Miami wants to audit county's Smart Plan
With a final vote on Transit Alliance Miami's redesign of the Metrobus network expected by June, the nonprofit has set its sights on auditing the Strategic Miami Area Rapid Transit (Smart) Plan. Miami-Dade adopted the Smart Plan in 2016 to advance six commuting corridors, select transit modes and seek matching state and federal funds to install them. They sold it as way to keep a promise made…
Miami Beach officials cool to downtown Miami transit link plan
While Miami-Dade County may soon firm up a Miami Beach to downtown transit link, Miami Beach officials aren't sold yet. At last week's Beach commission meeting, county transportation head Alice Bravo shared a preferred Beach Corridor plan based on a study by engineering firm Parsons: elevated rubber-tire vehicles – either an automated people mover or monorail – along the MacArthur…
Lucky's Market plans to close nearly all Florida stores
The popular grocery chain Lucky's Market is closing almost all of its Florida stores, a month after Kroger announced that it would pull back its investment in the company. Lucky's plans to close 20 stores in Florida, including its stores in Coral Springs, Oakland Park and Plantation by Feb. 12, according to the Sun Sentinel. The company's West Melbourne store is the only store that will remain open in the Sunshine…
Investor buys Sunny Isles apartments
An investor bought an apartment building on the non-oceanfront side of Sunny Isles Beach for $7.56 million. Bella Apartments LLC, managed by Riad Belarbi of Miami, sold the apartments at 225 179th Drive to Arcadia Real Estate FL LLC. The 17-unit building sold for $444,705 per unit, records show. The 41,105-square-foot building sits on a 15,000-square-foot lot. The property last sold for $5.7 million…
Real estate fundraising hits lowest level since 2013
As high-yielding real estate deals become harder to come by, institutional investors are starting to become more selective — making it harder for private equity real estate funds to raise capital. Real estate funds closed in the fourth quarter of 2019 totaled $18 billion, the Wall Street Journal reported, citing…
Grove Isle tennis club lawsuit aims volley against developer's new project
The Markers Grove Isle Grove Isle Tennis Owners Association is launching a volley at The Markers Grove Isle, a proposed five-building luxury project swirling with controversy. A recently filed lawsuit alleges that construction of the new waterfront condominium complex in the ritzy enclave of Grove Isle is going to end tennis amenities for unit owners of three existing residential towers. It's the latest legal…
Decrease in Florida Sales Tax on Commercial Rent
Effective as of January 1, 2020, the Florida state sales tax rate applicable to the lease of commercial real property has decreased from 5.7% to 5.5%.  Therefore, the state will levy a 5.5% sales tax on all rent collected from commercial properties in Florida. This new state sales tax rate, however, does not impact county surtax rates.  Because individual counties may impose a discretionary sales surtax, the surtax rate…
International Produce Trade Remains Critical To Miami
Despite the Miami region's abundant production, the heart of South Florida's fruit and vegetable industry revolves around trade with Latin America, the Caribbean, Asia, and Europe. Three major ports serve the greater Miami area, including PortMiami, Port Everglades, and the Port of Palm Beach. Most of Miami's produce businesses use all three ports to import and export fresh produce.The closest U.S. port…
Falcone's mega projects make progress
As SFBW celebrates its fifth anniversary, this occasional series will look at past story subjects. Developer Art Falcone, Falcone Group and Encore Capital Management had myriad major projects when profiled in SFBW's July 2016 cover story. (The original article is available at SFBWmag.com.) Falcone recently spoke with SFBW to update progress on them. Miami Worldcenter The $4 billion project in downtown…
Beyond The Bio: 16 Questions With Black Salmon CEO Jorge Escobar
He left it behind to delve into commercial real estate, and now he is at the helm of Black Salmon, a Miami-based CRE investment firm with a $450M nationwide portfolio of office, senior housing, industrial and hospitality properties. The tennis-obsessed exec has retained much of his banking DNA, though, and continues to work with a select group of high net worth individuals and family offices in Latin America…
Miami CRE Moves To Capitalize On The Super Bowl
For the first time in a decade, the Super Bowl will be played in Miami — well, just outside of it, in Miami Gardens, at Hard Rock Stadium, owned by billionaire developer Stephen Ross — and hotels, retailers and even luxury condo developers are trying to score a victory for business while the show is in town. The San Francisco 49ers and Kansas City Chiefs will battle it out during the game Feb. 2, and…
This "living concrete" could revolutionize real estate on earth, and in space
Researchers and their "living concrete" Could this be the building block of real estate life on Mars? Researchers at the University of Colorado have turned light-eating bacteria into the world's tiniest construction workers, utilizing their power to create "living concrete." Their breakthrough process uses the bacteria in the same way binders are used in traditional concrete-making. The living concrete can…
Opportunity Zone investigation won't derail developer investment, experts say
The Treasury Department's investigation into the Opportunity Zones program will weed out the bad apples but won't derail the federal tax incentive initiative, investors and developers say. Instead, the probe could provide a way for companies with Opportunity Zone funds to promote the social impact of their investments, and could push to strengthen reporting requirements on those investments.
Miami board OKs self-storage development freeze
Miami's Planning, Zoning & Appeals Board backed two proposed ordinances that will put the brakes on new storage facilities in the city of Miami. The first rule, banning storage facilities near mixed-used residential areas zoned T5 and T6, passed unanimously during the board's meeting on Wednesday. A second piece of legislation, a 270-day moratorium on any new storage facilities throughout the city, barely…
Ivy Realty Sells Miami Office Building for $30.4M
Greenwich, Conn.-based Ivy Realty has sold the Waterford Centre at Blue Lagoon office building in Miami for $30.4 million. An affiliate of Coral Gables-based Patton Real Estate Group bought the six-story property for $332 per square foot. The 91,431-square-foot office building is located on four acres at 6205 Blue Lagoon Drive. Miguel Alcivar, Dominic Montazemi, Scott O'Donnell and Mike Davis of…
Ivy Realty Sells Miami Office Building
Ivy Realty has sold Waterford Centre at Blue Lagoon, a 91,431-square-foot office building in Miami's Waterford Business District. Patton Real Estate Group acquired the Class A asset for $30.4 million.Cushman & Wakefield and Kapp Morrison assisted the seller in the disposition. The property last traded in 2014, when Ivy Realty purchased it for $21.6 million from New Boston Fund, according to Yardi…