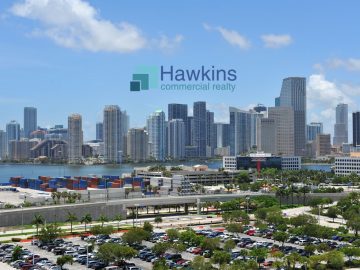 East End Capital scores approval for co-living project in Wynwood
Foyer Wynwood and Jonathon Yormak East End Capital secured approval for a co-living development in Wynwood. The Miami Urban Development Review Board this week approved Foyer Wynwood, a 12-story, 236-unit project on North Miami Avenue, between 24th and 25th streets, according to a press release. Rents at Foyer Wynwood are expected to start at about…
Millions At Stake In Trial Over Profits, Workplace Hostility At Dezer Development
More than $10M is at stake as one of the East Coast's most prominent developer families faces a civil trial this week. Andrew Chesnick, the former chief operating officer of Dezer Development, is suing founder Michael Dezer; his wife, Neomi, in her capacity as trustee of a family trust; their son, Gil, CEO of the company; and several corporate entities that the family…
Restaurants, bars in a "scary situation" as restrictions ramp up
Faced with heightened restrictions due to a surge in Covid-19 cases, coupled with a desire to keep employees safe, some Miami restaurants are calling it quits. Other eateries are mulling closing their dining rooms, temporarily shutting down, or changing their business models entirely. If the state or local governments order another shutdown, it could mark the "nai…
Bid to slow soccer stadium on Melreese golf course stymied
A billion-dollar development to replace the golf course in city-owned Melreese Park keeps chugging ahead, but a zoning application for it met opposition from a commissioner who said Miami is getting ahead of itself and not following the process. Manolo Reyes, an established foe of the development, named Miami Freedom Park, presented an item last week…
Miami construction jobs hit record high
As unemployment in Miami-Dade fell slightly in May to 11.3% from 11.8% in April at the peak of the virus-induced shutdown, sunshine bathed one industry: construction jobs hit an all-time high here. Construction rose to 54,800 jobs in the county in May, the most for any month in US Bureau of Labor Statistics records, up 3,800 from April and 1,600 more workers than…
Miami-Dade advised to sue over forever chemicals
Miami-Dade has sufficient legal standing to sue – and should sue – the makers of so-called "forever chemicals," a class of some 4,000 substances prevalent in the water supply linked to cancer and birth defects, County Attorney Abigail Price-Williams has confirmed. A recommendation from Ms. Price-Williams' office for the county to join an existing class action…
My New Normal: Coral Gables Based Location Ventures Founder Rishi Kapoor
Location Ventures CEO Rishi Kapoor leads a multifaceted real estate company that handles investment, development, management, and sales and marketing for residential and mixed-use properties, mostly in South Florida. The company has a development portfolio worth more than $500M, which includes a boutique condominium, a new coworking concept…
Westchester Cultural Arts Center on the way
West Miami-Dade residents will soon have a cultural arts center that will offer educational, recreational and community activities. At a groundbreaking June 26, the Westchester Cultural Arts Center continued a long journey that began 16 years ago. Located at the main entrance of Tropical Park, it is to provide cultural programming focusing on Hispanic…
Miami Beach moves toward banning chain restaurants and stores in Sunset Harbour
A ban on chain retail stores and restaurants in South Beach's Sunset Harbour is moving forward with the backing of three Miami Beach city commissioners. The Miami Beach Land Use and Sustainability Committee — made up of commissioners Mark Samuelian, Michael Gongora, and Ricky Arriola — unanimously backed a proposed ordinance banning "formula…"
DeSantis again extends foreclosure and eviction ban
Hours before the expiration of a state-ordered freeze on residential evictions and foreclosures, Gov. Ron DeSantis again extended the moratorium to Aug. 1. Though it's called the "Limited extension of mortgage foreclosure and eviction relief" order, it does not provide financial relief to homeowners and renters. The order gives homeowners and renters more…
Brookfield seeks to evict Diane Von Furstenberg at Merrick Park
A company tied to Brookfield Properties alleges the Diane Von Furstenberg store owes over $200,000 in unpaid rent at Shops at Merrick Park, and is seeking to evict the retailer. Merrick Park LLC, tied to Brookfield Properties, is suing the retailer for breach of its lease agreement, alleging the company owes $206,000 in unpaid rent as of June. In the suit filed last week…
Video: Iron Hound Principal Robert Verrone discusses fixing loans broken by Covid-19
Iron Hound Management's Robert Verrone talks about distressed loans amid the economic slowdown in this virtual interview by TRD. He talks about deals that didn't close in the middle of COVID-19, then moves on to the process of dealing with existing loans that are distressed due to effects on the commerce in the respective properties. This is a pretty candid…
For Sam Zell, it's all about "foreclosures and opportunities"
Sam Zell's Equity Commonwealth real estate investment trust has $3.4 billion in cash ready to deploy in these times of distressed assets, but the self-described Grave Dancer isn't ready to tango in one sector: Retail. Zell, who is also chairman of Equity Residential and Equity Lifestyle Properties, said his companies "don't buy markets, we buy deals." And with retail…
Affordable housing experts talk systemic change
Advocates have long sought solutions to housing affordability, but recent social unrest has prompted a closer examination of the injustices baked into the system. Barika Williams, for one, is "cautiously hopeful" that momentum is building to address structural inequality in housing. "At the fundamental base, housing is rooted in racism," said Williams, the…
"Alligator Ron" Bergeron sells properties near Miami airport to Prologis
"Alligator Ron" Bergeron, a Gladesman and former state wildlife commissioner, sold an assemblage near Miami International Airport to industrial giant Prologis. Bergeron Dade Airport LLC sold the properties at 3310, 3325 and 3377 Northwest 24th Street for $24.6 million. The land totals more than 9 acres and sold for $61 per square foot. Prologis, led CEO…
"It's a need, not a want" for many residents: Investors eye long-term gains in senior housing
The Orbach Group — a real estate firm better known for flipping rent-stabilized apartments before Albany's rent law overhaul last summer — recently nabbed a portfolio of 700 age-restricted senior housing units in New York and Pennsylvania. In a sign of the times, the $75 million deal closed via Zoom in May, according to the buyer. Meyer Orbach…
Freddie Mac extends multifamily loan forbearance relief to landlords
Freddie Mac is expanding the mortgage relief options it offers multifamily property owners, but there are strings attached. The agency, which is under government conservatorship, today announced that landlords with federally-backed mortgages can further extend the repayment period. Putting off those payments does come with a price. Landlords who…
South Florida by the numbers: Focus on fair housing
"South Florida by the numbers" is a web feature that catalogs the most notable, quirky and surprising real estate statistics. Over the past few weeks, our nation has struggled mightily with complex and serious issues concerning race and policing. For Realtors and other real estate professionals, a Code of Ethics and Fair Housing laws clearly spell out…
Nearly 140,000 businesses on Yelp remain closed since coronavirus hit
New numbers from Yelp show that 140,000 businesses that closed since March 1 remain closed and that 40 percent of them permanently closed. (Getty) Nearly 140,000 U.S. businesses that closed since March 1 remain shuttered, and just over 40 percent of them have closed for good. Yelp's latest report on businesses listed on the platform show that more…
Some 2.2 million of the world's restaurants could close
Restaurants are struggling to get by Some 2.2 million restaurants worldwide could close in the near future, and that's a low estimate. Restaurants across the price spectrum are watching bills pile up and sales flounder in the months since the coronavirus pandemic brought the industry to a near standstill, according to Bloomberg. Consulting firm Aaron Allen…
"Our HQ will be in the cloud": What if remote-first work is an opportunity, not a compromise?
Remote-first work could lead to greater employee wellbeing, lower housing costs and a fairer company, according to the CEO of Quora When it comes to the future of remote work, everyone and their landlord has weighed in. Owners of prime office buildings have dismissed remote work as "serviceable at best" (SL Green Realty's Marc Holliday), having a…
Searching for land: Bruce Eichner, Two Roads vie to buy out aging Bal Harbour condo for over $100M
Taylor Collins, Bruce Eichner, Phil Gutman and Louis Birdman (Google Maps) Amid a scarcity of oceanfront development sites, prominent developers are vying to buy out unit owners of an aging condo building in Bal Harbour to build a luxury tower, The Real Deal has learned. Continuum South Beach developer Bruce Eichner and Two Roads Development are…
Rebuilding the construction industry in the age of the coronavirus
Construction sites began to reopen earlier this month. But construction companies are still trying to find ways to adapt to a troubled market in the short- and long-term (iStock, Pixabay) When engineering giant AECOM started developing a virtual consultation tool in late 2019, its aim was to allow members of the public to weigh in on projects remotely. The idea…
DeSantis announces $250M rental, mortgage assistance fund
Florida Gov. Ron DeSantis announced the state will tap $250 million in CARES Act funding for rental and mortgage assistance due to Covid-19. The announcement comes about a week before the state's moratorium on evictions and foreclosures is expected to end. The executive order gives homeowners and renters time in their homes if they can't make their…
Blackstone nears $1.4B deal with HPP to build out production studios
Blackstone Group and Hudson Pacific Properties are deep in talks to form a partnership to develop production studios in Los Angeles. Valued at $1.4 billion, the deal would build out HPP's extensive studio and sound stage portfolio, according to the Wall Street Journal. A deal could be struck in days. HPP owns three studio lots and 36 soundstages totaling 1.2 million…
South Florida construction starts plummet again in May
Developers are still holding off on starting new construction projects South Florida developers are still holding off on starting new construction projects in the wake of the coronavirus pandemic, according to a new report. New construction starts in South Florida declined 25 percent in May to $558.8 million, down from $749.4 million in May 2019, according to…
Macy's cuts nearly 4K jobs as it reopens hundreds of stores
Macy's eliminated thousands of jobs this week in another sign of the retail sector's struggles, as companies work to emerge from the coronavirus lockdowns. The department store chain cut about 3,900 corporate and management jobs, which is expected to save $365 million this year and $630 million a year going forward, according to Bloomberg. The move came as…
Privé at Island Estates developer sues Suffolk Construction over defects
Two years after winning a protracted legal battle with neighboring property owners, the developer of Privé at Island Estates in Aventura has a new adversary in its sights. Privé Developers LLC sued Suffolk Construction in Miami-Dade Circuit Court earlier this month for alleged construction defects and delays at the 160-unit luxury condominium project at 5000…
Miami-Dade searching for more hotels to isolate Covid-19 patients as cases surge
As the number of confirmed cases of Covid-19 surges in Florida, Miami-Dade County is on the hunt for empty hotels it can lease to isolate patients. The county has already secured two hotels to house those who need to self-isolate but don't have anywhere else to go, said Maurice Kemp, deputy mayor of Miami-Dade. It's looking for additional properties near Covid-19…
RK Centers alleges restaurant refused Covid relief, vacated Collins Avenue property
A Sunny Isles Beach landlord said a restaurant refused relief and vacated the property. Many tenants are seeking relief from landlords due to the pandemic, but a Sunny Isles Beach landlord said a restaurant refused relief and instead vacated the property. In a lawsuit filed Tuesday, RK Centers alleges La Barra Restaurant "willfully disregarded relief programs as…
Chuck E. Cheese parent, GNC file for bankruptcy
Retailer GNC Holdings and the parent company of Chuck E. Cheese have become the latest in a string of high-profile companies to seek bankruptcy protection. According to the Wall Street Journal, CEC Entertainment filed for Chapter 11 bankruptcy this week after widespread closures of Chuck E. Cheese venues because of the pandemic. The company, which is owned…
Simon v. Taubman could be ready for trial in November: Judge
The debate over whether Simon Property Group should honor its $3.6 billion deal to buy Taubman Centers might be among real estate's Thanksgiving dinner table discussions this year. That's because the lawsuit pitting the mall giants against each other could be ready for trial by mid-November, according to the Michigan judge overseeing the case.