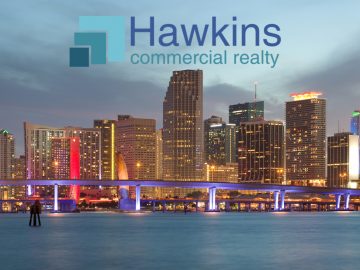 Three Retailers Sign Leases at $4B Miami Worldcenter Development in Downtown Miami
Three retailers have signed leases to join the tenant lineup at Miami Worldcenter, a $4 billion, 27-acre mixed-use development underway in downtown Miami. The three retailers are Sephora, a beauty and make-up retailer; Lucid Motors, an electric car company; and Bowlero, an entertainment retailer that offers bowling, interactive arcades and…
Gentrification Complete: Will Wynwood's Progress Be Its Downfall?
The party starts late in Miami, but a little past 10 p.m. on a Saturday night, Wywnood's already bustling. Cars are bumper to bumper on NW Second Avenue, windows rolled down, blasting the communal soundtrack of reggaeton and rap. Thumping party buses clog traffic as passengers drape out of the windows with bottles of Champagne. Women in bodycon…
Real estate's richest get richer on Forbes' billionaire list
Despite a pandemic that caused general havoc for the rest of us, the world's richest grew $500 billion richer over the past year, upping the ante for a spot on Forbes' annual ranking of the 400 wealthiest Americans. Those who made the list included tech titans, hedge funders, retail giants and, of course, real estate moguls. Warren Buffett, whose Berkshire Hathaway…
Miami Market Update: Heightened Investor Interest
As of July, five office properties totaling nearly 600,000 square feet traded within the Miami metro, according to CommercialEdge, with sales prices amounting to a total of $54 million. Year-to-date through July, Miami's office market has seen $1.5 billion in transactions, the average sales price clocking in at $312 per square foot, placing the metro above the national average…
South Florida office vacancies remain high in Q3, as rents inch up
Office vacancy rates are averaging above 10 percent across South Florida, yet landlords keep raising rents, according to a recently released third quarter report. Owners of new and older trophy Class A buildings, as well as landlords in trendy business districts like Miami's Wynwood, are finding the greatest success luring new-to-market tenants from across the U.S…
Kushner scores $127M financing for Edgewater dev site
Kushner Companies scored two loans totaling $127 million for its major apartment development planned for Miami's Edgewater neighborhood. Kushner's 2000 Biscayne Leasehold and 2000 Biscayne Fee Owner secured a $75 million leasehold mortgage from Valley National Bank and a $52 million mortgage from AIG Asset Management, respectively, for the…
BBX Capital Real Estate Launches Industrial Division
Florida's industrial market will get a little more competitive with a new player. BBX Capital Real Estate has launched a new division, BBX Industrial, it announced Tuesday. The firm will focus on identifying infill speculative and industrial build-to-suit opportunities in Florida and in other key logistics markets as opportunities arise. The average national industrial…
Miami multifamily investment firm received funds from disgraced Catholic order: Pandora Papers
A Miami-based multifamily investment firm received $14 million for its properties from a disgraced Catholic order still reeling from past revelations of pedophilia, the Pandora Papers revealed. Pensam Capital received the investments from two New Zealand trusts tied to the Legion of Christ for at least eight apartment complexes Pensam purchased in…
Dismissed: Alex Sapir's $100M lawsuit against Rotem Rosen
A federal judge dismissed a $100 million lawsuit that Alex Sapir filed against his former real estate business partner Rotem Rosen, which alleged Rosen siphoned off tens of millions of dollars and stole trade secrets. The same judge allowed two of Rosen's claims tied to his multimillion-dollar buyout agreement with Sapir — who leads Sapir Organization…
Shorty's BBQ sells Doral property for $6M
In an off-market deal too savory to pass up, the top executive for Shorty's BBQ sold the local chain's Doral property for $6.1 million. Doral Restaurant Investments LLC, managed by Jair Luis Gomes Fontes of Miami-based Belisana Investments, bought the 1.1-acre site at 2255 Northwest 87th Avenue, according to records. The seller is an entity managed by Mark…
Hotel companies increasingly turning to all-inclusive resorts
As the hotel industry grapples with the pandemic, many brands are heading toward warmer weather and all-inclusive reports. Multiple companies have dived into the all-inclusive slice of the market, including Wyndham, Marriott and Hyatt, according to the Wall Street Journal. Such resorts typically offer all lodging, food and drinks, as well as some leisure…
The hotel recovery is far from complete
The recovery of the hotel industry in the United States is far from complete, as an optimistic peak vacation season gives way to what may be a disappointing fall and holiday season. About 1 billion hotel rooms will be booked in the country this year, according to a forecast from data and analytics firm STR reported by The Wall Street Journal. The figure…
Cortland buys Kendall apartment complex for $99M
An Atlanta-based multifamily real estate investment firm is feasting on South Florida apartment complexes, spending nearly $500 million acquiring properties since the beginning of the year. Two months after completing… deal equates to roughly $233,254 per apartment for the 424-unit garden-style community at 15000 Southwest 104th Street in the…
KKR closes $4.3B commercial real estate fund
KKR is sealing the deal on a major commercial real estate fund after raising $4.3 billion. KKR Real Estate Partners Americas, otherwise known as REPA III, is the company''s third opportunistic fund. It closed more than two years after the second fund closed with $2 billion, according to the Commercial Observer. As of last month, the company had committed $1 billion of…
Miami Beach Byron Carlyle theater restoration shows flickers of hope
Still unclear on what to do with the shuttered Byron Carlyle theater, the City of Miami Beach agreed to put a placeholder of $400,000 from the city's budget reserve to possibly be used for a conceptual design, but not until the city commission gets community feedback, structural assessments and a solid plan. Its conceptual design, if approved, would cost the city…
Cost of Flagler Street beautification rises millions
A 30-month Flagler Street beautification downtown is on track but $5 million over budget, says Downtown Development Authority Chairman and City Commissioner Manolo Reyes. Work is now to cost $32 million. The plan is a curb-free, more pedestrian street with European style. But first work beneath the street must be done. Asphalt had to be removed and gas…
Plan for Kendall Bus Rapid Transit goes flat
The Florida Department of Transportation on Friday successfully deferred a resolution to recommend Bus Rapid Transit for Kendall. The next phase of this leg of the county's Smart plan to add six corridors of rapid transit is now paused as officials gather again with the department to explore what can be done. County Commissioner Raquel Regalado said she is to…
Causeways plan split: Venetian out, Rickenbacker on slower track
The Venetian Causeway is to be officially removed from the unsolicited request for proposals to design, build, finance, operate and maintain the Rickenbacker Causeway and the Venetian Causeway, including the development of parkland and beachfront along the Rickenbacker Causeway – a portion of the project that was slowed. A resolution by…
Miami Established As 'The Capital Of Capital,' Mayor Says
Miami Mayor Francis Suarez marveled at the hot streak the city has been having while speaking at Bisnow's State of the Market event Wednesday. He said that in the past 16 months, "we've moved $1.1 trillion of assets under management companies to the city of Miami," and the city is No. 1 in the nation for tech job growth. "In the last six weeks, we've done about…
South Florida Retail Real Estate Summary: Leases, Sales & Construction Projects
Market Snapshot for South Florida Retail Real Estate A summary of the statistical highlights, latest retail transactions, vacancy / lease trends, and current market activity for South Florida commercial real estate focusing on Miami-Dade County. The retail real estate report is updated every quarter by our CRE experts. The analysis is derived and compiled…
Julio Iglesias used shell companies to amass real estate portfolio: Pandora Papers
Singer-songwriter Julio Iglesias (Getty Images, iStock) Singer-songwriter Julio Iglesias crafted his real estate portfolio in South Florida using shell companies, including for five properties on the ultra-exclusive Indian Creek Island, homes in the nearby town of Surfside, as well as for a property in Homestead. Iglesias' purchase of these properties was revealed in the…
Tenants rushing back to tour offices, but things still far from normal
Office tenants are touring buildings at the highest numbers since the start of the pandemic — an early indicator that companies may be ready to commit to new workspaces and sign leases. But this early activity is still far below where it was pre-Covid. Across the country, tenants have been increasing their touring activity each month since December, according…
Lease roundup: Shipping container firm opens Miami HQ; more…
Raymond James, Azorra and more I The Main Las Olas, Fort Lauderdale Nine tenants signed leases for a total of 20,667 square feet of office space at downtown Fort Lauderdale's The Main Las Olas, bringing the building's occupancy to more than 50 percent. Azorra aircraft lessor took out the biggest space at 10,606 square feet. New York-based hedge fund…
Lumber prices back on the rise
The roller coaster ride that is lumber is still going strong. In the past month, the price of lumber futures has soared nearly 40 percent to $672.50 per thousand board feet, near a pre-pandemic high. The present cost is also seeing gains, as Random Lengths reports a 27 percent increase in an index that tracks immediate sales, according to the Wall Street Journal…
PWC opens full-time remote work to US employees
In a potential blow to the recuperating office market, PriceWaterhouseCoopers is freeing the entirety of its U.S. workforce to work remotely full-time. The accounting and consulting firm's non-client-facing employees already had the option to work remotely full-time. But the latest decision will allow 40,000 client services to work remotely…
Developer Gil Dezer on Branding, Bentley and His Favorite Car
A Porsche literally hangs on the wall of Gil Dezer's Sunny Isles Beach, Fla., home. The custom-built pad on a barrier reef island just north of Miami Beach also features a 29-car garage and a glass wall that looks out onto a perfect spectrum of turquoise ocean. It's on the ground floor of Trump Palace, one of 10 condo high-rises that Dezer — the son of real estate…
Rumble in Little Havana: Ball & Chain owner sues city of Miami for $28M
An allegedly illegal code enforcement crackdown coordinated by a Miami city commissioner has financially ruined two popular venues on Southwest Eighth Street, according to a recently filed lawsuit. Four affiliates of Mad Room Hospitality, a company tied to Little Havana developer and landlord Bill Fuller, are looking to…
New York multifamily investor drops $160M on Cordoba apartments in Doral
New York multifamily investor Dermot scooped up the Cordoba apartment complex near Downtown Doral for $160 million. J.P. Morgan Investment Management, through an affiliate, sold the 454-unit complex at 8111 Northwest 53rd Street in Doral, according to records. The buyer took out a $101 million loan from Canadian Imperial Bank of Commerce.
David Grutman and Pharrell's Goodtime Hotel in South Beach scores $164M refi
Let the good times roll. David Grutman and Pharrell Williams' Goodtime Hotel scored a $164 million refinancing. Washington Squared Owner LLC, an affiliate of Imperial Companies, secured the loan from CIM Group and J.P. Morgan Chase for the property at 601 Washington Avenue in Miami Beach, according to records and Eric…
Moguls Are Migrating to Miami — With Their Companies In Tow
The six-bedroom mansion on Miami's exclusive Venetian Islands comes with a Japanese imported aquarium that requires a scuba diver for maintenance. It also offers an infinity pool, a boat lift, and expansive views of Biscayne Bay. It sold for a record $28.9 million in December 2020. The buyer wasn't just any San Francisco transplant; it was billionaire…
Report predicts widespread return-to-office in early 2022
Repeatedly delayed return-to-office plans may finally come to fruition in the coming months, a new report indicates. While office landlords and brokers once hoped that a majority of workers would be back at their desks after Labor Day, the spread of the contagious Delta variant has forced most employers to delay their plans. But a new report issued by Cushman…
Nonbank CRE lenders expect bumper year
Pressure on nonbank lenders reached a fever pitch during the pandemic as large real-estate securities portfolios made the companies look vulnerable amid the industry's virtual pause. Now, nonbank lenders are on pace for one of their biggest years for loan volume, analysts and executives told the Wall Street Journal. The sector proved resilient thanks to the Federal…
Dubai developer's $120M contract for Surfside site approved, appraisal for unit owners totals $96M
A judge approved the Dubai-based developer's $120 million contract to purchase the site of the Surfside condo collapse, while a new appraisal valuing the units at about $95.6 million will help determine the future distribution of funds. Additional proceeds from the sale will likely go toward death and personal injury claims, Judge Michael Hanzman…
Elysee Investments buys Bay Harbor Islands office building for $8M
Elysee Investments bought an office building on Bay Harbor Islands' Kane Concourse for $7.6 million. Records show an affiliate of Miami Beach-based Elysee purchased the property at 1045 Kane Concourse and the parking lot directly north of the 14,094-square-foot building. Elysee took out a $5.7 million loan from City National Bank of Florida. The…
Singaporean REIT acquires US industrial portfolios for $3B
One of Singapore's largest REITs recently acquired two industrial portfolios in the U.S., bringing its logistics ownership to over 70 million square feet. This month, Mapletree Investments acquired 117 properties totaling 22.3 million square feet in Chicago, Memphis, Houston and other markets, the company announced Thursday. The seller was not disclosed…
KEI Properties buys Miami Gardens office complex for $9M
Fresh off buying a Hialeah office-retail property, KEI Properties picked up an office complex in nearby Miami Gardens for $9.1 million. An entity tied to Niznik Behavioral Health sold Plaza Executive Centre North at 1515 Northwest 167th Street in an off-market deal, said Julian Huzenman with FIP Commercial Realty. Huzenman represented the seller and the buyer.
Video: Creating The Post-Covid Office
While many companies have cut jobs in the last year, the pandemic has created at least one position at Gensler: anthropologist-on-call. "We're trying to understand patterns [and] movement through space," explained Co-Managing Partner Joe Brancato on the latest episode of Coffee Talk. "Why is one six person conference room on one side of a floor being…
Fruchtlander family buys Hollywood, Florida rental for $32M
4000 North 56th Avenue in Hollywood FL (LoopNet, iStock) The Fruchtlander family is continuing its march into South Florida. FBE Limited, the family's office, purchased The Club at Emerald Waters, a 300-unit, six-building complex spread across 4.9 acres in Hollywood, Florida. FBE paid $31.9 million for the property, according to the Commercial…
Hines pays $57M for office building dev site in Fort Lauderdale's FATVillage
Hines bought the development site for its office project in Fort Lauderdale's FATVillage for $57.4 million. Hines bought roughly 15 lots on the west side of North Andrews Avenue between Fifth and Sixth streets from an affiliate of Fort Lauderdale-based Urban Street Development, led by Alan Hooper and Tim Petrillo, according to records. The properties are 501, 511-514…
Zenix Properties buys North Lauderdale retail center for $14M
Miami-based Arena Capital sold a Broward County retail center for $395,000 above its listing price. Buyer Zenix Properties, a Miami-based entity led by Roberto and Orlando Alberro, paid $13.5 million for Promenade Shoppes at 7910 West McNab Road in North Lauderdale, according to a press release. Adam Tiktin and Greg Matus with…
KKR sells Boynton Beach warehouses to Oxford Properties for $16M
In separate purchases, a Toronto-based multinational real estate investment firm acquired two Boynton Beach warehouses for a combined $15.5 million. Affiliates of Oxford Properties Group, led by company President Michael Turner, purchased the properties at 6600 and 7700 High Ridge Road for $7.3 million and $8.2 million, respectively. The sellers…
Gold Standard of Care pays $14M for assisted living facility in West Palm
Gold Standard of Care bought an assisted living and nursing home facility in West Palm Beach for $14 million, marking the continuing strength of senior healthcare real estate in Florida. The firm, based in Fort Lauderdale, bought the property at 2090 North Congress Avenue from the real estate investment trust…
Billionaire Nelson Peltz's Trian Partners buys Palm Beach office building for $23M
Trian's Nelson Peltz, Ed Garden and Peter May with the office building (Trian, New England Development) Billionaire Palm Beach resident Nelson Peltz's Trian Partners bought an office building on the barrier island for $23 million. Trian purchased the two-story building at 223 Sunset Avenue from an affiliate of Boston-based New England Development, according…