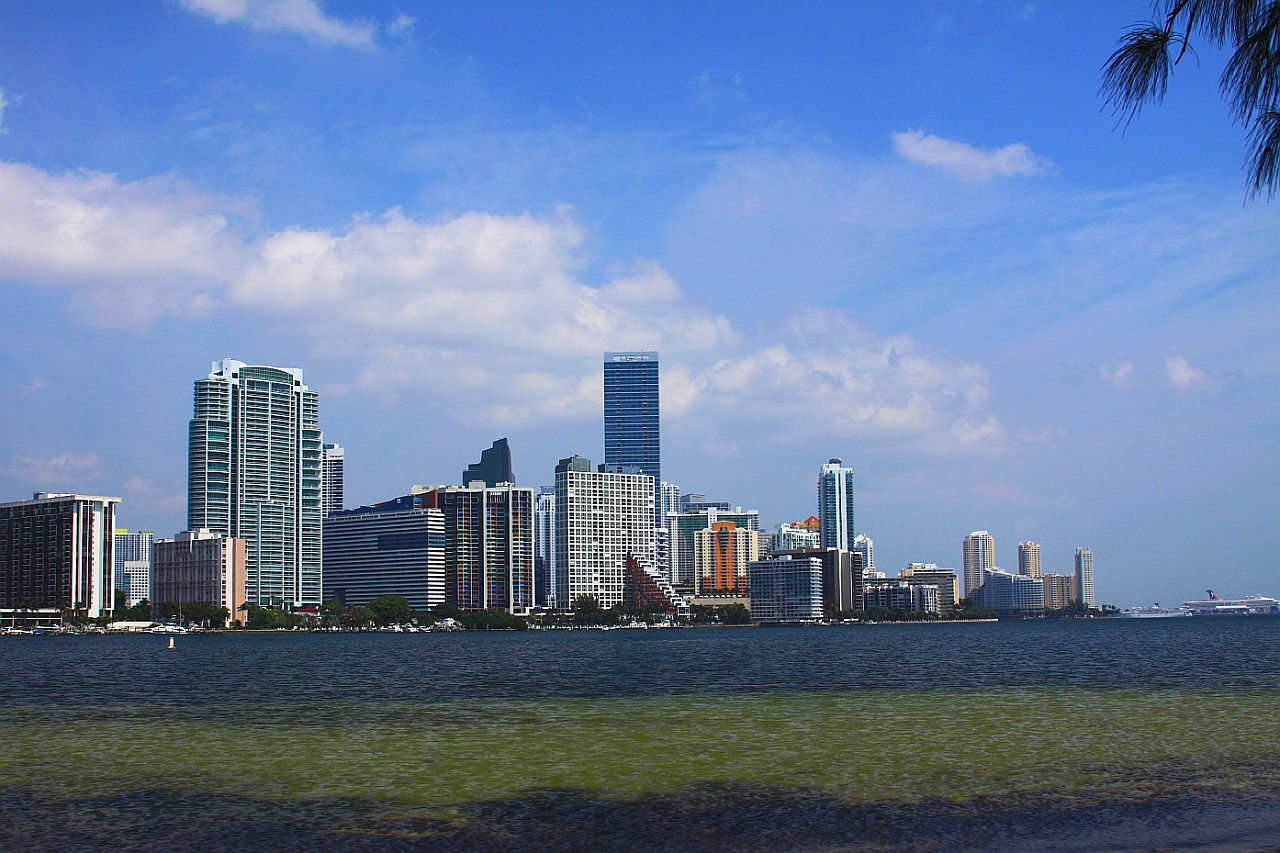 Rent reform in New York, California propels new wave of multifamily investors to Miami
First, it was tax reform that pushed CEOs, hedge fund managers and other high-net-worth individuals to South Florida. They were lured in by the favorable climate, luxury residential properties and most of all, substantial tax savings. Now, it is the multifamily investors who are heading to South Florida, and for a different reason: rent control, something the Sunshine State lacks. In June, New York…
Alex Rodriguez, slugger-turned-investor, nears multifamily fundraise goal
Retired Yankees slugger Alex Rodriguez's Monument Capital Management has raised the majority of a $50 million fund to buy up to about $200 million in real estate. Miami-based Monument focuses on value-add multifamily real estate in secondary markets across the country. The fund, the fourth of its kind for the firm, has closed on two properties in Illinois and Tennessee and has a third under…
Crescent Heights to begin construction of massive Edgewater project
Developer Russell Galbut's Crescent Heights acquired more land for the firm's massive Edgewater development. The AIDS Healthcare Foundation sold its building at 2900 Biscayne Boulevard to Crescent Heights' 2900 Block Redevelopment LLC for $6.75 million. The property is in an Opportunity Zone. Galbut said it is the last piece of land needed for the fully assembled site. "Several pads within the…
WeWork insiders slam Neumann and his enablers: "They created the monster"
In the beginning there was Adam Neumann. Now, WeWork is facing a future without its energetic leader — who raised billions and opened hundreds of office-space locations, but ultimately led the company astray. "I had so much respect for him when I got there," said one former executive. "And I had zero when I left." The bitter sentiment is shared by many. In recent years, Neumann's behavior…
Adam Neumann to step down as WeWork's CEO
Adam Neumann stepped down Tuesday as WeWork's CEO as the company moved to salvage a planned initial public offering — if not the company itself. The chief executive's exit concludes talks that began in recent days between Neumann and his company's investors and board members. The Wall Street Journal first reported the news. "In recent weeks, the scrutiny directed to…
WeWork gets 2 new CEOs: 'This is Artie. He's the adult in the room'
Years before he stepped down as chief executive officer of WeWork amid the wreckage of an over-hyped public offering, Adam Neumann was hosting an industry leader for an early lunch at the company's headquarters. It was the summer of 2017, and he brought the person over to the office of one of his deputies, Artie Minson. "This is Artie," Neumann said. "He's the adult in the room." On Tuesday, Neumann…
WeWork's side businesses are fizzling
When WeWork rebranded itself The We Company in January, CEO Adam Nuemann sent a clear message about his vision for the firm: it is much bigger than co-working. But We Company's side businesses, including co-living venture WeLive, have a patchy track record of success, according to the Wall Street Journal. Some are struggling to survive while others have fizzled out altogether. The company…
Adam Neumann wants to live forever – that and more zany news about WeWork's CEO
The controversies surrounding the We Company's pending public offering have been almost nonstop — and Adam Neumann has been at the center of almost all of them. Since the WeWork parent company filed its S-1 with the U.S. Securities and Exchange Commission last month, investors have raised concerns about issues ranging from the amount of control Neumann has over the company to his…
Adam Neumann is facing a coup. Can We work without him?
Adam Neumann's vision and hype built WeWork into the largest provider of office space in the world. But his eccentric and self-serving behavior, failed IPO plans and hemorrhaging losses at the company have prompted SoftBank — its largest investor — to push for his ouster as CEO. "Could the company survive without Adam?" said Sam Zell, the chairman of Equity Group Investments. "I'm sure they…"
Small Talk: Trying to make sense of the WeWorld
The best part about the stock market is how much of a sure thing every investment is, and the best part about startups is that they are all guaranteed to become incredibly prosperous businesses. So when the guaranteed success of a startup meets the guaranteed success of the stock market, any investments are guaranteed to make you so much money that the word "guaranteed" will quickly start to sound…
AOC's $16.5B housing plan is really bad for real estate
If AOC had her way, landlords would feel the pain. The big ones, anyway. On the heels of Sen. Bernie Sanders' $2.5 trillion housing plan, the firebrand New York congresswoman just released her own $16.5 billion plan on Tuesday, and it's not pretty for institutional landlords. Though any landlord with five or more properties would be subject to her overall housing proposal, Alexandria Ocasio-Cortez is really…
Overtown tower to have 98 of 616 units micro-sized
A developer plans a mixed-use apartment tower in Overtown providing more than 600 rental units, with nearly 100 being micro-sized. Atlantic Pacific Communities LLC plans to build Block 45 at 152 NW Eighth Street, a 36-story structure anchored by nearly 25,000 square feet of ground floor commercial-retail uses, an attached garage for up to 637 vehicles, and open space of 16,731 square feet. The city's…
MCSS Development Sells 480 KSF Self Storage Portfolio
The five self storage assets are… Carrying the address of 1103 SW 3rd Avenue, MCSS Brickell offers 75,000 square feet… in downtown Miami's Brickell… while… located at 590 NW 137th Avenue and 4001 NW 77th Avenue, respectively, feature 77,000 net rentable square feet each. The remaining portfolio… MCSS Coconut Grove, a 52,000-square-foot property at 2434 SW 28th Lane in Coconut Grove…
Lennar Homes to Occupy 156 KSF at Miami Office Property
Franklin Street Properties Corp. has signed a lease agreement for approximately 156,000 square feet with Lennar Homes. The new tenant intends to move its corporate headquarters to 5505 Waterford at Blue Lagoon, a Class A, 212,619-square-foot office building in Miami. The lease has an initial term of 16 years. Located at 5505 Blue Lagoon Drive in the Airport South submarket, the nine-story office…
Lennar Homes Signs 156,000 SF Office Lease for New Headquarters in Miami
Lennar Homes LLC has signed a 16-year lease to occupy 156,000 square feet of office space for its new headquarters in Miami. Lennar Homes will move into Franklin Street Properties' Blue Lagoon property, which is a nine-story, 213,000-square-foot building located seven miles west of downtown Miami.
East End Opens Wynwood 25 And Annex As Office Rents Break Records
It's been a busy few weeks for Related Group and East End Capital, as their new 289-unit apartment building Wynwood 25 had a grand opening party last week, and the 60K SF Wynwood Annex office building will be officially unveiled Wednesday. Its first tenant, Live Nation, which is leasing 8K SF, will move in over the next month or so. "We're negotiating four other floors right now," in the eight-story…
Miami Developers: All This Socialist Talk Is Really Bugging Us
Some of Miami's most influential real estate professionals say there is a macroeconomic force at play that worries them far more than a coming recession: socialism. A panel about major projects in Miami featured Cherry Bekaert partner Carol Surowiec, Plaza Equity co-founder Anthony Burns, Mast Capital CEO Camilo Miguel and Crescent Heights CEO Russell Galbut Asked what keeps him up at night…
Eye-opening look at new vistas in 33 acres under I-395
Downtown's overseers just got an eye-opening look at what the Underdeck – the 33 acres beneath a redesigned I-395 – could be like when today's barriers disappear and events and amenities can flood the area with pedestrians. "That place comes back alive again and transforms multiple neighborhoods," Steve Williamson, director of Miami's Department of Capital Improvements, told directors of…
Fed's rate cuts ignite mortgage industry, real estate
Fluctuations in the federal benchmark interest rate have ignited the mortgage industry, observers say. Last week, the Federal Reserve Bank lowered the rate by one-quarter of a percentage point, from 2% to 1.75%, and announced that another rate cut may be in the offing by year's end. "Anytime we see movement in the interest rate, that always creates a fire under buyers," said Ron Shuffield, CEO of Berkshire…
Miculitzki family lists property near Wynwood Walls for $18M
Block Capital Group, owned by the Miculitzki family, is looking to sell a retail property near the Wynwood Walls for $18 million. 295 Wynwood LLC, led by Martin Miculitzki, gut-renovated the property at 2729 Northwest Third Avenue and leased the 9,616-square-foot building to Bfyne, a clothing store; Giache Crepes; and D'Cajon, a restaurant. The property fronts Third Avenue, one of the streets where…
More South Florida Breweries on Tap Despite Uphill Battle for Real Estate
Jose Mallea set out in 2012 to open a brewery in Miami's Little Havana neighborhood, but the city had yet to craft its zoning regulations for beer makers. Instead, he opened Biscayne Bay Brewing Co. in Doral, which allows manufacturing with dual industrial-retail uses — an ideal recipe for breweries. "We spoke with Miami and it said, 'It's going to be difficult for you to get the manufacturing and commercial…"
Motivational speaker Grant Cardone raises $50M for South Florida multifamily fund via crowdfunding
Grant Cardone and 10X Living at Sawgrass Motivational speaker and real estate investor Grant Cardone encourages his followers to "10X" their businesses, incomes and lives. Now, time will tell if the average investor in his real estate funds will 10X his or her investment. Cardone Capital's $50 million Cardone Equity Fund V is oversubscribed and closed as of Friday, said Susan Schieman, chief financial…
Trump EDA Chief Says States Should Throw More Money Behind Opportunity Zones
U.S. Assistant Secretary of Commerce for Economic Development Dr. John Fleming will be in Miami this week, joining Mayor Francis Suarez for a two-day summit on opportunity zones with a slew of federal officials. Fleming, a former coroner, doctor and congressman, was appointed to his post by President Donald Trump in March and spent much of this year on a "listening tour" regarding the new…
The Power of Infrastructure to Transform CRE
Roads, bridges, jobs, and commercial real estate values all benefit Infrastructure forms the fabric of our daily lives and powers our economic prosperity. Buildings, roads, bridges, and communication networks are just a few examples of the vast web of systems that give us space to work, play, and learn. When these systems are maintained and functioning well, they enhance the value of a region's…
Long-Term vs. Short-Term Leases in a CRE Property
Which is best for you? A lot has been written lately about thinking outside of the lease box, including exploring the possibility of short-term leases. One big reason for this conversation is the rise of pop-up businesses, and the short-term lease is a way of filling space that would otherwise remain empty. Before jumping into the short-term lease market, however, there are a few things for both landlords…
Richard Branson's Virgin Hotels unveils plans for first Miami hotel, co-living included
Richard Branson's Virgin Hotels revealed the site of its first Miami hotel, a 40-story property in the Brickell neighborhood, with plans for a co-living component. The hotel is one of at least two that Virgin Hotels plans to operate in the Miami area, according to AFAR, which first reported the news. Miami-based Virgin Hotels is partnering with Blue Jay Capital… a nearly 250-key hotel at 1040 South Miami Avenue.
Allegations of employee theft, retaliation and female harassment at Brickell City Centre Developer Swire: lawsuit
A year after two ex-employees sued Swire Properties for discrimination, the Brickell City Centre developer is facing more internal turmoil following the dismissal of an accounting manager. She's accused of stealing the company's trade secrets after complaining about a high-ranking executive harassing women in his office. In a recently filed lawsuit, Swire is accusing Yelenis Jimenez, who was hired as an…
Sunny Isles Beach imposes one-year development moratorium west of Collins Avenue
Sunny Isles Beach approved a one-year moratorium on real estate development in a low- and mid-rise area west of Collins Avenue across from a row of high-rise oceanfront condos. City commissioners voted 4-1 Thursday night to impose a 12-month moratorium on development in the Town Center area between Collins Avenue and the Intracoastal Waterway from 163rd Street north to 172nd Street.
MSC Cruises gets green light for $300M terminal project at PortMiami
The Miami-Dade County Commission on Thursday approved a $300 million terminal development by MSC Cruises at PortMiami. The cruise line plans to build its two-terminal building on 16.7 acres, under a 62-year lease, which may mark the biggest lease deal in port history. Holland & Knight partner William R. Bloom, who represents MSC, said the company would pay rent totaling $2 billion over the…
Virgin Trains, Tri-Rail Roll Toward Real Estate Boom Linked to New Stations
In South Florida, real estate development is fueled by universal factors like demand, land cost and population growth. Another less obvious driver is passenger trains. Brightline, soon to be renamed Virgin Trains USA, and its older public counterpart Tri-Rail are moving from transportation modes to development incubators. From the get-go, real estate was a major aspect of Brightline as its stations…
Miami's biggest condo developer is going micro
The Magic City's biggest condo builder is going small on its next project. The Related Group is planning to build micro condos on a downtown Miami site it recently closed on, The Real Deal has learned. The Miami-based developer is planning to build a roughly 400-foot tower with about 350 units, Jon Paul Pérez, a vice president at the firm, said. Property records show Parcel C LLC, tied to Related, paid…
Russell Galbut, Keith Menin ink deal with short-term rental operator Domio
Hotelier Keith Menin and Crescent Heights developer Russell Galbut have inked the first of a number of deals with Domio, a short-term rental operator, The Real Deal has learned. Menin and his uncle, Galbut, signed a 10-year lease with Domio to take over management of the Kaskades Hotel at 300 17th Street in Miami Beach, Domio CEO and founder Jay Roberts said. The lease begins Oct. 1. Menin is acting…
Bernie Sanders unveils details of $2.5T housing plan: "We need a homes guarantee"
Democratic socialist Bernie Sanders released his much-anticipated $2.5 trillion housing plan today. The Vermont senator and presidential candidate would cap annual rent increases at 3 percent or one and a half times the consumer price index, whichever is higher. He would also allow states and cities to pass their own rent-control standards, even if they had stricter limits on rent increases. Sanders also…
Video: IRA Resources President Jason Craig Discusses Investing in Commercial Real Estate with One's Self Directed IRA
Looking to increase after tax returns, diversify your portfolio, or a clever method to raise cash from investors? Jason Craig, President of IRA Resources, appears on America's Commercial Real Estate Show to discuss benefits and strategies, as well as mistakes to avoid, for using one's IRA funds to buy commercial real estate. A long series of things to not do, things to do, things you can't do and things you can…
6 Key Metrics About the Miami Commercial Real Estate Market
Miami's commercial real estate market offers a wide range of projects and property types due to its pivotal access as an Atlantic coastal town. Miami has distinct cultural influence as a transportation node between North America, Central America, South America, and Europe. It also possesses economic diversity with many opportunities illustrated by a variety of…
Amid shifting winds, industrial stands strong in core markets
The economic shores are starting to get frothy, with incoming waves like Chinese tariffs and a downturn market threatening to crash on the beach. Despite this, the 2020 outlook for U.S. industrial real estate remains positive as low vacancy rates and rising rents offer a calming breeze. That was the message from the speakers at Avison Young's U.S. Industrial Summit, a two-day event recently held in…
Hunt Real Estate Capital Provides $5.88 Million to Refinance a Multifamily Property Located in Hialeah, Florida
Hunt Real Estate Capital announced today that it has provided a conventional Fannie Mae DUS® multifamily loan in the amount of $5.88 million to refinance a multifamily property located in Hialeah, Florida. The District Apartments, completed in March of 2019, is a newly built apartment community located at 8520 W 21 Street. The property consists of 39 units housed in one residential building, which is…