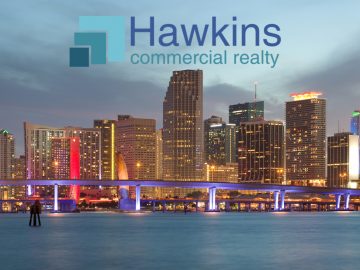 Pan Am Equities lists Little River business park for $39M
For the second time in two years, Pan Am Equities is looking to cash out of an office business park in Miami's Little River. Affiliates managed by Scott Solomon, president and CEO of Pan Am, a New York-based real estate development and management firm, recently listed Rail 71 at 7205 Northeast Fourth Avenue with an asking price of $39 million, according…
After $39M sale, Robert Shor picks up another South Beach retail property
Investor Robert Shor just can't keep himself away from South Beach. Three months after selling a retail strip along Alton Road to Michael Shvo for $39.3 million, Shor is back to buying, scooping up a vacant retail property across the street for $10 million. Through an affiliate, Shor bought a commercial condominium at 1665 Alton Road from an entity tied to…
Ken Griffin buyer of Adrienne Arsht's $107M estate: sources
Hedge fund billionaire Ken Griffin is the mystery buyer behind last week's $106.9 million deal for Adrienne Arsht's waterfront Miami estate, sources told The Real Deal. Griffin, who has spent hundreds of millions of dollars purchasing South Florida real estate over the last decade, acquired Arsht's 4-acre Coconut Grove estate at 3031 and 3115 Brickell Avenue. The deal…
Jetport in Everglades could be urban air mobility test site
A Miami-Dade test site for unmanned urban air mobility aircraft is on the runway and awaiting takeoff with a county commission vote directing the mayor to find a site for flight tests and report to commissioners in 45 days. The legislation from Commissioner Jean Monestime cited the Everglades Jetport – officially the Dade-Collier Training and Transportation Airport…
40-story Edgewater office-residential tower wins backing
A mixed-use residential tower is planned for the heart of the Edgewater neighborhood in the City of Miami. Developer 2600 Biscayne Property LLC is proposing a 40-story tower at 2626 Biscayne Blvd. The city's Urban Development Review Board voted unanimously to recommend approval. At the board meeting, attorney Iris Escarra on behalf of the developer…
Miami Office Transaction Volume Was Low in H1
Year-to-date through June, Miami's office transaction volume reached $995 million, the lowest figure among gateway cities, according to CommercialEdge data. Miami's deal volume in the first half of the year shrunk significantly compared to last year's findings: at the same point in 2021, office sales in the South Florida metro amounted to $1.25 billion.
Sylvester Cancer research building wins review board OK
The University of Miami's cancer research center is expanding. Plans for a new state-of-the-art Sylvester Comprehensive Cancer Center – Transformational Cancer Research Building (TCRB) were recommended for approval by the City of Miami's Urban Development Review Board. The university is proposing a new building consisting of medical office…
Prestige acquires Hialeah Park dev site, plans 343 apartments
It's the corner stretch for Prestige Companies' plan to redevelop an unused portion of Hialeah Park race track into a 343-unit apartment complex and a charter school. An affiliate of Miami Lakes-based Prestige paid $13.7 million for a 13.1-acre vacant lot on the 200-acre property that's home to the historic Hialeah Park Racing & Casino, records show. The seller is an…
North Carolina firm plans 141-unit Wynwood apartment project
Evolve Companies wants to build a 141-unit apartment building in Wynwood, marking unceasing appetite for development in the artsy Miami neighborhood. The firm paid $9.8 million for roughly an acre on the northeast corner of Northwest 35th Street and the I-95 northbound exit ramp, with plans for an eight-story building, according to Evolve. The site…
Lease roundup: Miami Worldcenter, Banyan Street nab tenants
From left: CIM Group's Shaul Kuba; Miami Worldcenter Associates' Nitin Motwani and Art Falcone; Miami Worldcenter: Sports & Social I Miami Worldcenter | Miami Dining and entertainment venue Sports & Social will open at the $4 billion mixed-use Miami Worldcenter project. Sports & Social will open a 20,000-square-foot location in the glass-encased "Jewel Box…"
Back to school: Aging college campuses draw developers
PPG Development's Ari Pearl, MC Equity Group's Yoram Izhak, Related Group's Jorge and Jon Paul Pérez and Tate Capital's James Tate with the closed Johnson & Wales University and Nova Southeastern University campuses: At a busy intersection in North Miami, a vacant four-story former student-housing building painted in white, citron yellow and…
Florida Department Of Revenue Takes 29K SF At Doral Center
The State of Florida Department of Revenue is relocating within Doral, Florida. The governmental department inked a 28,610-square-foot lease at Doral Center, the landlords' broker announced. The tenant plans to move in next summer. The tax administrator is now based at the Office Park at MICC complex, situated 2.7 miles south from the new office. It's unclear…
Empira Group Acquires Miami Development Site
Switzerland-based Empira Group has purchased CoralGrove Brickell, a residential development site in Miami. JLL Capital Markets represented the seller, an unnamed South American investor. Located between Brickell and Coral Gables, Fla. at 3051 SW Third Ave., the property is slated to encompass 85 units. The 0.53-acre plot is in proximity of Vizcaya Metrorail Station…
Highgate sells two Miami-Dade La Quinta Inn hotels for $33M
Highgate Capital Management sold a pair of La Quinta Inn by Wyndham hotels in Miami-Dade County for a combined $33 million. Affiliates of Highgate, an Irving, Texas-based hospitality real estate firm, sold the La Quinta at 7401 Northwest 36th Street near Doral for $15.5 million, as well as the La Quinta at 3501 Le Jeune Road in Miami Springs for $17 million…
The world is running out of sand, and it's already affecting real estate
Sand used for constructing buildings and producing glass needs to be mined from riverbeds or beaches, quarried from open pits or blasted from rock formations. This higher-quality sand is running out. Crown Prince Mohammed bin Salman dreams of building two 100-mile-long skyscrapers in the desert, a pair of mirror-encased, parallel lines running through…
Ronny Finvarb and Joe Chetrit nab Miami Beach Macy's for $16M
Ronny Finvarb and Joseph Chetrit paid $15.5 million for the Miami Beach Macy's store off Lincoln Road, one of the oldest retail buildings in the city. Sobe Park, An entity managed by Finvarb, principal of Bay Harbor Islands-based Finvarb Group, acquired the 96,610-square-foot department store at 1675 Meridian Avenue, according to…
Unpacking Miami-Dade mayor's $85M housing affordability kit
Miami-Dade County Mayor Daniella Levine Cava proposed an $85 million spending plan to tackle the housing affordability crisis that seemingly has no end in sight. The mayor's HOMES Plan is the latest salvo in a flurry of programs by her administration aimed at alleviating the unprecedented increases in the costs of homebuying and renting. Arguably, Miami-Dade…
SecureSpace pays $23M for Coral Way self-storage facility
It's move-in season for real estate investors pursuing self-storage… An affiliate of SecureSpace, led by Nathan McElmurry, paid $22.7 million for a six-story self-storage building at 2811 Coral Way and 2749 Southwest 22nd Street near Coral Gables, records show. The buyer took out a $22.7 million loan from Goldman Sachs. The deal broke down to $194 a square foot.
Ytech buys historic Brickell château, plans restoration
Developer Yamal Yidios acquired a historic Brickell Avenue château, with plans to restore and renovate the property. Yidios' Ytech bought the Château Petit Douy at 1500 Brickell Avenue in Miami by purchasing the company that owned the real estate, records show. The seller is an affiliate of Cheval Holdings, which had partnered in 2019 with Chef Clay Conley's…
Legal battle ramps up at waterfront Bal Harbour condo building
Current and former unit owners at a boutique waterfront building in Bal Harbour allege that the condo board president has illegally obtained control, with the goal of ultimately terminating the association and redeveloping the property. Litigation between Water's Edge House condo board president Joseph Swedroe and former unit owner Marlene…
South Miami-Dade Development Assemblage Trades for $3.375M
A 2.63 acre (114,588 square feet) development assemblage at approximately 16001 SW 117th Avenue in unincorporated Miami-Dade has traded. The property, which sold for $3,375,000, is zoned IU-C (Miami-Dade). The seller of the property was Woodspring Commercial Park LLC, which had purchased it in May of the preceding year for $2,298,000 from Nava…
ZOM Living Completes MiLine Miami Phase I
Multifamily housing developer ZOM Living, along with partners Mattoni Group and AEW Capital Management LP, have completed MiLine Miami's first phase. This initial portion of the mixed-use development in West Miami-Dade County features 338 midrise apartments, along with 4,600 square feet of retail space that incorporates a brewery, a beer garden…
Joint Venture Opens Phase I of MiLine Miami, Including 338-Unit Apartment Community and Brewery
A joint venture between ZOM Living, Mattoni Group, Scout Capital and AEW Capital Management has completed the first phase of MiLine Miami, a mixed-use development in Miami spanning 11.4 acres. Phase I includes the delivery of a six-story, 338-unit apartment community, 4,600 square feet of retail space and 1,300 linear feet of the Ludlam Trail. Apartments come…
Commercial real estate landscape remains in flux, experts say
An unstable economy and its impact on commercial real estate makes institutional investors nervous, South Florida innovator Stephen Bittel recently shared with FIU Business real estate students. "Inflation is a big problem," said Bittel, chairman of commercial real estate developer Terranova Corp. "We're set for a repricing on all of our asset classes."
Black Salmon, a national commercial real estate investment and development firm based in Miami; Lineaire Group, a Miami-based real estate investment and development firm focused on urban infill projects; and Bridge Investment Group, a leading, national real estate investment and property management firm, announced today that Wynwood Haus…
Lender Wins Foreclosure Auction On South Florida Mall With $43M Bid
Plantation's Broward Mall has been taken over by its lender after the investors in a commercial mortgage-backed securities trust made the winning bid in a foreclosure auction this week. The 470K SF mall, which was built in 1979 and sits on a 30-acre site, was put on the block Tuesday and sold with a $43M credit bid by the CMBS trust…
Château sells Hallandale retail plaza it planned to redevelop
Château Group's Manuel Grosskopf and Pacific Star Capital's Aria Mehrabi with 600 East Hallandale Beach Boulevard: Manuel Grosskopf's Château Group sold a Hallandale Beach shopping plaza that the developer had planned as the site of a major mixed-use project. Pacific Star Capital, through an affiliate, bought the 65,000-square-foot retail center at 600…
Rags to riches: Upscale spa planned for former Hollywood homeless shelter site
In a major redevelopment move, investors plan an upscale spa for the former site of a homeless shelter just north of downtown Hollywood. Aventura-based investor Yevgen Yatsenko leads a group that expects to acquire the city-owned vacant half-acre of land for $1.8 million in early October, according to a contract that city staff negotiated with Yatsenko…
James Batmasian pays $16M for Palm Beach County industrial portfolio
James Batmasian is continuing his summer hot streak, wheeling and dealing for South Florida commercial properties. The Boca Raton-based real estate investor paid $15.5 million for a portfolio of three industrial sites in Palm Beach County, records show. Batmasian acquired Fairfax Center at 6758 North Military Trail in Riviera Beach, Hopo Center at 1101 53rd St…