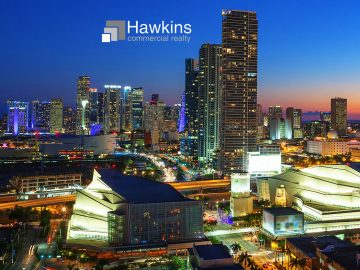 Michael Shvo's proposed Miami Beach tower gets haircut and approval
The Miami Beach Historic Preservation Board approved developer Michael Shvo's plans to add a residential tower behind the landmark Raleigh Hotel. But that tower won't be 200 feet tall, as Shvo had proposed. Instead, following community outcry and a passionate plea from board chairman Jack Finglass during a meeting on Tuesday, the board shortened the…
Miami Beach's Historic Preservation Board Approves $750M Mixed-Use Redevelopment Project
The Historic Preservation Board (HPB) of the City of Miami Beach has approved the three-acre master plan for the redevelopment of the historic Raleigh, South Seas and Richmond hotels. Real estate owner and developer Michael Shvo plans to fully restore the three properties and unify them as one site to be operated as a luxury hotel and condominium building.
Banyan Capital buys Doral office towers for $43M
A company with ties to Miami-based Banyan Street Capital bought a Doral office complex for $43 million, marking a discount from its last purchase price four years ago. The real estate investment firm bought the twin office buildings near the intersection of Northwest 36th Street and Northwest 87th Avenue, along with some adjacent properties, according to records.
Homestead Among Cities In At Least 25 States Vying for Headquarters Of U.S. Space Command
Space Force got all the attention when President Donald Trump announced it in June 2019, but there's another federal military agency that was announced last year: U.S. Space Command. Whereas Space Force is a brand-new agency that will be part of the Air Force (like the Marine Corps is a part of the Navy) and have wide latitude, Space Command is technically a…
Miami Beach Trophy Building Signs Record-Breaking Office Lease
The Yukon Miami, a class-A commercial office building at 119 Washington Avenue in Miami Beach's affluent South of Fifth neighborhood, has shattered office leasing records in Florida despite the Covid-19 pandemic and economically-challenging times – as reported by The Company Real Estate and The Global Consulting Organization. J. Goldman & Co., LLP, an…
Chart: Miami-Dade Commercial Property Sales Reach Highest Level of Year ~ August 2020 MLS
Looking at the chart of two year trailing closed sales of Miami-Dade commercial properties, both improved and vacant land, thus for the period from September 2018 to August 2020, sales reached the highest level of this year. Given that COVID really began to impact markets in February, these numbers thus could be said to exceed pre-pandemic levels. It must be…
Starwood loses control of US mall portfolio
It's over for Starwood Capital Group's U.S. mall portfolio. The real estate investment firm lost control of seven shopping centers after defaulting on Israeli bonds earlier this year, according to the Wall Street Journal. A ratings downgrade on the debt triggered a clause that allows bondholders to take control of the properties. Six parties — including Starwood…
J.C. Penney saved by Simon and Brookfield
J.C. Penney is saved. The retailer will be acquired by mall operators Simon Property Group and Brookfield Property Partners, avoiding liquidation. Simon and Brookfield will pay about $300 million in cash and assume $500 million in debt to buy J.C. Penney, according to the New York Times. Some of the stores and distribution facilities will be divided into two property…
Market-rate rent payments sink to lowest level since start of pandemic
September rent payments for market-rate apartments nationwide fell, the largest drop since the pandemic began in March. A survey of 11.4 million market-rate units found 76.4 percent of those households made a rent payment in the first week of September. It marked a 4.8 percent-point drop from the same time last year, representing 552,796 fewer households…
Miami-Dade mayor: Bars and nightclubs won't reopen until there's a vaccine
Bars, nightclubs and movie theaters will remain closed in Miami-Dade County, though some outside activities can restart, and the curfew has been extended an extra hour. Miami-Dade Mayor Carlos Gimenez announced that more outdoor activities will be allowed beginning next week, two weeks after indoor dining was allowed to resume. Zoo Miami and Jungle…
Sign of the times: Developers want to add industrial to redevelopment of Pompano casino
Two companies redeveloping the 232-acre Isle Casino property in Pompano Beach want to make a pandemic-based pivot to industrial space and shrink the office component. Cordish Companies and Caesars Entertainment want to change the zoning and approved land use for Isle Casino so they can include 1.5 million square feet of industrial space in their mixed-use…
Miami Beach, minus 80,000 Art Basel visitors, vows to save Art Week
The cancellation of Art Basel will cost the City of Miami Beach and Miami-Dade County millions in lost tax revenue and economic activity, but officials are working to ensure that some form of Art Week will still take place. Art Basel was scheduled for Dec. 3-6 at the Miami Beach Convention Center, but organizers announced Sept. 2 that it would be cancelled due to Covid-19…
Brew pub with shipping container on top targets historic building
One of downtown's most historic staples, the Alfred I. duPont Building, could soon be home to a microbrewery and brewpub that would boast a cantilevered shipping container. The City of Miami's virtual Planning, Zoning and Appeals Board heard plans last week for the 11,000-square-foot brew hub that would also feature an outdoor beer garden built atop the…
Series of snags adds four months to Miami-Dade courthouse construction
More than half a year after breaking ground, the builders of the new civic courthouse in downtown Miami have hit several snags that have added at least four months to the project's timeline. A July report from Plenary Justice Miami, the development team behind the courthouse project, notes several setbacks that have pushed back the building's opening from…
Miami River condo association alleges $10M in defects: lawsuit
The condo association for a Miami River project is suing a group of developers and subcontractors, alleging $10 million in design and construction defects. Terrazas Riverpark Village Condominium Association filed suit last month in Miami-Dade Circuit Court against more than 80 parties. The association alleges that unit owners only discovered the…
Miami Wilds water park near zoo flows toward county deal
A long-sought deal for a water park beside Zoo Miami is near, with terms between Miami-Dade and developers awaiting signatures. A county commission committee Friday is to review a lease with Miami Wilds LLC, the team behind Miami Wilds park, hotel and retail spanning 27.5 acres near the zoo and two museums. If it advances, the lease is subject to a…
250-truck concrete pour key step on I-395, Signature Bridge project
A parade of 250 trucks pouring concrete in a 12-hour span later this month will mark the next big step as the Florida Department of Transportation and the Archer Western – de Moya Group Joint Venture continue to make good progress on the I-395/SR 836/I-95 Design-Build Project. "Work continues around-the-clock on all three project corridors," said Oscar Gonzalez III…
Retail rent payments inch back toward normal in August
A report shows major retailers paid 83 percent of August rent (iStock, Andy C via Wikipedia Commons) Retail landlords can celebrate as rent collections are slowly but surely returning to normal levels after months of lackluster payments. Major chains paid 83 percent of August rent, a new record, and only 14 percent below the nearly 97 percent that they paid during the…
Wall Street calls BS on apartment landlords' rosy projections
Wall Street isn't buying the rosy rent and occupancy predictions that many apartment landlords have been offering up. (iStock) Many apartment landlords across the U.S. maintain that tenants are paying rent, that occupancy remains high and all is going well. Understandably, investors are skeptical, according to the Wall Street Journal. The FTSE Nareit Equity…
Mondrian South Beach unit owners sue condo association and companies tied to Russell Galbut, alleging securities fraud
Russell Galbut, Mondrian South Beach A group of unit owners at the Mondrian South Beach sued the condo association and companies tied to developer Russell Galbut, alleging securities fraud. Fifty-one unit owners are each seeking $600,000, for a total of $30.6 million. They allege that a group of entities raised assessments and special assessments for…
David Martin's Miami Beach Marina proposal heads to voters in November
David Martin and a rendering of the project Voters will decide if developer David Martin can redevelop the Miami Beach Marina into a high-rise, mixed-use tower. The Miami Beach City Commission on Wednesday agreed to send the proposal to a referendum in November. Martin's Terra is proposing a tower of up to 385 feet in height, or about 38 stories tall.
Office is out, school is in: Co-working operators try to lure students into workspace
Laura Kozelouzek, CEO of Quest Workspaces, and a Quest classroom Office is out, but school is in session. Quest Workspaces, a co-working operator with 12 locations in Florida and New York, is turning some of its enclosed office space into small pods where groups of students can gather for virtual learning. The move comes as many school districts are opting to forgo…
Record-breaking surge in Covid cases spells trouble for South Florida's hotel market
Jeffrey Soffer's iconic Fontainebleau Miami Beach was among the first of the city's hotels to reopen on June 1, after the majority were shut down for the entire month of May. The sponsors of the 1,500-room oceanfront resort — whose hallways have been graced by Elvis Presley, Lucille Ball, and more recently, Jennifer Lopez and Kim Kardashian West — spent hundreds…
Hot commodity: Investors bet on mobile home parks
As returns fade and uncertainty reigns in traditional commercial real estate sectors, investors are moving money into mobile home parks. More than $800 million worth of mobile home parks traded during the second quarter, according to Bloomberg. That's 23 percent more than the volume sold in the second quarter of 2019. Meanwhile, total commercial trades declined 68…
Retail adds nearly 250K jobs in August
The retail sector added nearly a quarter-million jobs in August, notching the highest growth among private industries. General merchandising stores added 116,000 workers, while automobile and appliance sales each added about 20,000 positions. (Related: Fifth Wall's Brendan Wallace on the need for a retail bailout) Overall, the American economy continued its recovery…
CRE is doing better in cities where tech dominates
In smaller U.S. metros, big tech can mean the difference between boom and bust for commercial real estate. That's according to a recent report from the commercial mortgage-backed securities data provider Trepp, which tallied the top secondary metro areas using several key industry metrics. Trepp ranked those markets by average occupancy rate, CMBS loan delinquency…
Developers land loan for Dania Beach multifamily project
Merrimac Ventures brought on another developer and secured a $4.7 million loan, with plans to bring an eight-story, mixed-use multifamily project to Dania Beach. Fort Lauderdale-based Merrimac is now joined by Miami-based high-end apartment developer The Estate Companies. The 340-unit project, at 4 North Federal Highway, has been renamed Soleste…
TikTok, Clarice: Why the government's moves against Chinese firms could hurt real estate
Trump's crackdown on TikTok and WeChat could further chill Chinese investment in U.S. real estate. Daniel Chang's phone wouldn't stop lighting up. It was the night of Aug. 6, shortly after President Trump signed an executive order banning the ubiquitous Chinese social media platform WeChat. Chang, a prominent broker at Sotheby's International Realty…
Saks Fifth Avenue countersues Bal Harbour Shops for defamation
Saks Fifth Avenue is striking back at Bal Harbour Shops for attempting to evict the luxury retailer over alleged missed rent payments. On Tuesday, the department store chain countersued Bal Harbour Shops and Matthew Whitman Lazenby, president and CEO of Bal Harbour Shops' owner Whitman Family Development, for defamation, breach of contract…
Nearly 70% of CEOs expect to downsize offices: KPMG
The pandemic has drastically changed the way CEOs around the globe see the future of work. More than two-thirds said they may reduce their office footprint in the coming years, according to a recent survey. Out of 315 CEOs answering the survey published in KPMG's "2020 CEO Outlook: Covid-19 Special Edition," 69 percent checked the "We will be downsizing office…"
The pandemic's impact on North American GDP: Checking on the neighbors
An earlier FRED Blog post discussed the global scale of the ongoing pandemic. Today, we focus on some recent GDP values in North America, comparing inflation-adjusted growth for Canada, the United States, and Mexico. The data shown in this FRED graph are from the Organization for Economic Co-operation and Development (OECD), which uses the label…
As stocks rally, real estate investors try to pick winners
Stocks have surged as the government and Federal Reserve has acted to stabilize corporate debt and sustain consumer demand. But returns for real estate investors have ranged from robust to wretched. Major U.S. indices climbed during August, with the Nasdaq and S&P 500 reaching record highs Wednesday despite a slower than expected comeback in the labor market.
Landlords and tenants blast CDC eviction ban
Jaime Cain, a real estate attorney in Rochester, New York, nabbed one of the first court dates for a pre-Covid eviction as trials slowly picked up after a months-long shutdown. But just two days before the scheduled conference, the federal government may have dashed those plans. "Is it still happening? Is it canceled? I don't know," Cain said of her day in court. Washington's…
Simon Property Group livestreams merchandise in new partnership
Simon Property Group is going virtual. The nation's largest mall operator is partnering with ShopShops, a livestream shopping app, according to the app's founder and CEO, Liyia Wu. Read more Simon's rent collection inches up in Q2 while profits plummet Rent relief for retailers is expiring. Now what? Mall owner CBL Properties nears bankruptcy "With experience and…
Miami Company Introduces 'Virtual Coworking'
For people skittish about signing full-term office leases, coworking was supposed to be a flexible solution. Now, with an airborne pathogen complicating all aspects of life, people are even skittish about coworking. A number of coworking operators are experimenting with their formats. CommonDesk is offering virtual memberships for $75 to $150 that offer…
CVS, drive-thru bank in Margate fetch $7M
A CVS pharmacy and adjacent drive-thru bank building in Margate sold for $7 million. A company connected to Aleksandr and Ekaterina Dolganov of Osprey bought the properties near the intersection of State Road 7 and Coconut Creek Parkway, according to records. The seller — a company tied to Lawrence A. Freeman of Boca Raton — paid $6.85 million for the…
Developer plans multifamily project in Dania Beach
A rendering of the project A developer plans a 79-unit apartment building with ground-floor retail space in west Dania Beach. A vacant restaurant will be demolished to make way for the market-rate multifamily development to be called Griffin Living. It will be built on about 2 acres along the south side of Griffin Road, west of I-95. Dania Beach commissioners greenlighted the…