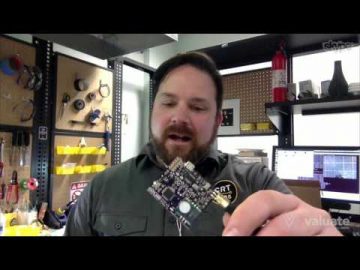 Chad Curry, Managing Director at the Center for Realtor® Technology, joins The Commercial Real Estate Show to discuss his organization.  Some highlights of this video include:
What the Center for Realtor® Technology (CRT Labs) does
How the Center for Realtor® Technology got started
The Internet of Things (IoT) and implications for commercial real estate
Air quality tracking devices (nitrous oxide, particular matter, dust)
How such technology is evolving

More centralized
Scalable networks
Advantages of encrypted radio frequency for devices

Productivity benefits of enhanced work environments
CRT Labs is a research group that is operated by the National Association of Realtors'® Center for REALTOR® Technology. The primary goals of CRT are to track emerging technologies that are anticipated to affect real estate, to educate its members, to advocate for the proper use of technology, and to innovate when there appears to be a gap between what is needed and what is available.