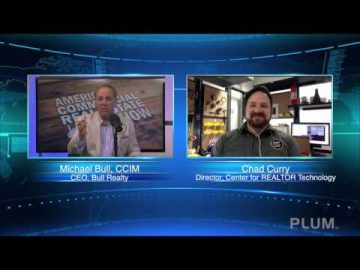 Chad Curry, Managing Director at the Center for Realtor® Technology, joins The Commercial Real Estate Show to discuss building technology  resources for commercial buildings. Highlights of this video include:
The Array of Things, a micro-climate monitoring system out of Chicago
Various online resources for commercial space technology
CRT Labs is a research group that is operated by the National Association of Realtors'® Center for REALTOR® Technology. The primary goals of CRT are to track emerging technologies that are anticipated to affect real estate, to educate its members, to advocate for the proper use of technology, and to innovate when there appears to be a gap between what is needed and what is available.