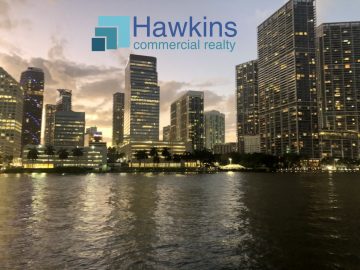 Chetrit revives $1B Miami River megaproject
The Chetrit Group is resuscitating plans for its $1 billion megaproject along the Miami River, and is tapping hospitality mogul David Grutman to run the food and beverage operations. New York-based Chetrit secured approval in 2015 for the 4 million-square-foot phased project, planned for a 6.2-acre site south of the river between I-95 and Southwest Second…
Caroline Weiss beats daughter in suit over Blue Lagoon dev site
After eight years, Caroline Weiss won a legal civil war with her daughter, who contested her mother's ownership of a prime development site in Miami's Blue Lagoon neighborhood. Following a non-jury trial nine months ago, Miami-Dade Circuit Court Judge Migna Sanchez-Llorens on Monday ruled in Weiss' favor. The judge determined that her eldest child…
Adam America, Stellar plan apartments in Ojus
Stellar Communities and Adam America Real Estate are planning a 223-unit apartment project in Ojus, marking the partnership's second wager on the neighborhood. The developers want to build a 12-story building on 2 acres between Northeast 192nd and 193rd streets, near West Dixie Highway, according to a proposal filed to Miami-Dade County…
Miami Beach board approves Galbut hotel, Shvo office project
A trio of major projects scored key approvals from the Miami Beach Preservation Board on Tuesday. Russell Galbut can move ahead with the redevelopment of an apartment complex into a hotel in the city's South of Fifth neighborhood. Michael Shvo can charge forward with his reimagining of the office clock tower on Lincoln Road. And Witkoff and…
Location Ventures closes on $36M Coral Gables development site
Rishi Kapoor closed on a $35.6 million Coral Gables development site, after securing city approval to build a 16-story mixed-use condominium project. Kapoor's Location Ventures bought 1.6 acres on the southeast corner of Ponce De Leon Boulevard and Menores Avenue from the Hollo family's Florida East Coast Realty, according to records.
FTX eyed high-end office space in Miami before bankruptcy
If FTX didn't collapse, a handful of the crypto exchange's executives would be working out of a posh office building in the heart of Miami's financial district. The now-bankrupt FTX was set to move into a 35-story, high-end tower at 1450 Brickell Avenue in Miami's financial district, according to people familiar with the matter, who asked not to be named. The new office space would…
Related-party transactions: Where do Ross and Pérez go from here?
Steve Ross mentioned it almost in passing. After more than 40 years together, his Related Companies and Jorge Pérez's Related Group had recently "just kind of split," he said during an industry talk in Miami last week. Ross didn't state his partner's name, but he was referring to Related Group. The separation, which Ross and Pérez said was "very amicable…"
Miami Worldcenter Delivers 80,000 SF 'Jewel Box" Retail
The developers of Miami Worldcenter have completed another 80,000 square feet of lifestyle-driven retail space. The stand-alone building, known as Block F-East, marks one of the final retail components of the 27-acre project to be delivered as active vertical development continues at the $4 billion mixed-use development in the heart of Downtown Miami. Featuring…
Brick & Timber closes on $62M purchase of Cube Wynwd
Brick & Timber Collective closed on its third building in Miami's Wynwood neighborhood. Brick & Timber paid $62 million for Cube Wynwd, an office property at 222 Northwest 24th Street, according to sources. The sellers, Ben Mandell's Tricera Capital and Alex Karakhanian's Lndmrk Development, kept a roughly 20 percent stake in the building, sources…
Judge approves foreclosure of Chetrit's Tides hotel in Miami Beach
Chetrit Group is on the hook for more than $82 million, after a judge ruled in favor of its lender's foreclosure of the shuttered Tides South Beach hotel at 1220 Ocean Drive. The ruling is the latest in the case pitting an affiliate of Safe Harbor Equity against New York-based Chetrit. Safe Harbor Equity sued CG Tides and other Chetrit entities, as well as Meyer Chetrit…
Residential rental demand in Miami stays hot
Overall, the Miami residential rental market remains very hot and housing is still in high demand, according to local real estate experts. Inventory levels are continuing to remain low because Miami-Dade is a beneficiary of both domestic and foreign immigration, said Carlos… "We have our own little kind of micro-economy…"
First Glass Installed At 648-Foot Miami River Tower
The ellipse shape of the 54-story, 648-foot Miami River tower can now clearly be seen, and glass is being installed, new photos by Phillip Pessar show. The Kobi Karp-designed building will become the westernmost tower in Miami to surpass the 600-foot mark. The phase currently under construction will include 632 apartments, retail space, and a public riverfront…
Miami Worldcenter advances on several fronts
Miami Worldcenter, one of the largest private urban real estate developments in Florida at the heart of downtown Miami, is advancing on several phases for its 27 acres of office space, retail, residential and hotel, with the addition of a new site and the completion of its 80,000-square-foot retail building. Miami Worldcenter – a $4 billion mixed-use project, developed by Miami…
As inflation rise slows, investment questions remain
In the smallest 12-month rise since last December, the Consumer Price Index report issued Tuesday slowed to a 7.1% increase through November, from 7.7% in October and 8.2% in September, but the Federal Reserve increased interest rates by 75 basis points in November for the fourth time in a row, making goods and property less affordable. According to the…
Evolve doubles down on apartment development in Wynwood Norte
Evolve Companies is doubling down on Miami's Wynwood Norte district. The company wants to build an 11-story building with 105 apartments at 475 Northwest 36th Street, just a block north of its other rental project in the pipeline, John McDonald, Evolve's development manager, told The Real Deal via email. Evolve recently…
Sale-leaseback: Stockbridge picks up John Deere site in Miami-Dade for $20M
In a sale-leaseback deal, Stockbridge Capital Group picked up a John Deere dealership in northwest Miami-Dade County. The purchase pumps up its South Florida industrial portfolio for the second time in a two-month span. An affiliate of San Francisco-based Stockbridge paid $20.1 million for the 5.6-acre property at 4343 Northwest 77th Avenue, according to…
Lease roundup: Aldi to open near MIA; more…
German supermarket chain Aldi will open a store at the Midway Crossings shopping plaza near Miami International Airport. Aldi has a 20-year ground lease for the property at 7797 West Flagler Street in an unincorporated area of Miami-Dade County, where the supermarket chain is building a nearly 20,000-square-foot store… West Palm Beach-based Sterling Organization…
Miami Beach board to vote on Shvo's office project and Witkoff's Shore Club
A pair of major redevelopment projects in Miami Beach are up for consideration by the city's Historic Preservation Board next week. Michael Shvo, who is developing three office projects in Miami Beach, is seeking approval to redevelop the iconic clock office tower at 407 Lincoln Road. And a partnership between…
Terra, Shoma partner on rentals in Miami-Dade's Fontainebleau
Terra and Shoma Group propose an apartment complex in the Fontainebleau neighborhood west of Miami International Airport. The duo submitted plans for a 375-unit garden-style community on 17 acres that the developers own on the southwest corner of Northwest 87th Avenue and the Dolphin Expressway, according to an application filed to Miami-Dade County last week.
CGI Merchant allegedly owes vendors more than $200K: lawsuits
CGI Merchant Group was hit with four lawsuits over a six-month period, alleging non-payment of nearly $210,000 in bills for property management, security and other services. JLL, The Water Restoration Group, Cintas Corporation and Security Management Innovations are separately suing the Miami-based real estate investment firm and its affiliates in Miami-Dade…
Video: Kendall Capital CEO Clark Kendall Discusses Investing Climate Given Rising Rates & Inflation
Clark Kendall, President and CEO of Kendall Capital, which refers to itself a wealth management firm providing investment and financial planning services for middle-class millionaires, joins America's Commercial Real Estate Show host Michael Bull to provide some perspective on the current market as well as strategies for investors. He begins by defining where…
Affordable Housing Community Opens in Liberty City
Miami-Dade County, the City of Miami, the Florida Housing Finance Corporation, Citi Community Capital and Wells Fargo, have completed Residences at Dr. King Boulevard, a 120-unit affordable housing community in Miami. An opening ceremony is scheduled for December 12th. Residences at Dr. King Boulevard will serve households…
FAA Approves 888 Brickell Supertall
Another Brickell supertall has just been approved by the Federal Aviation Administration. 888 Brickell will be permitted to rise to a supertall height of 1,042 feet above ground level, or 1,049 feet above sea level, according to a letter issued by the agency. Approval by the FAA was granted on December 9 after around 8 months of review. The application was filed on March 31.
Miami Multifamily Report October 2022: South Florida cools to sustainable growth rate
Miami rent evolution, click to enlarge Following an exceptional performance in 2021, South Florida's multifamily market cooled to a more sustainable pace of growth. Overall rents grew 0.4 percent on a trailing three-month basis through August—20 basis points behind the U.S. rate—to $2,344. Year-over-year among large U.S. metros, only Orlando (16.9 percent) posted…
Investor alleges Chetrit cut it out of Hollywood Beach deal
An investor alleges New York megadeveloper Joseph Chetrit and a Miami attorney conspired to cut it out of a lucrative deal to redevelop the Hollywood Beach Resort. Miami-based private equity real estate firm EquiShares, led by CEO Matt Press, alleges it brought Chetrit and his firm Chetrit Group into a deal to form a partnership that would redevelop the oceanfront condo…
Robot Concierges, Yacht Drop-Off And Mark Wahlberg: How Miami Hotels Are Competing For 'Bleisure' Travelers
As Miami's business community has experienced explosive growth, so has business travel to the city, and to ensure new visitors take home a memorable experience from the Magic City, hoteliers are continuing to try to outdo each other on amenities and offerings.Part of why, hotel industry insiders said last week at Bisnow's State of Florida and Caribbean Hotels event…
Altman scores $75M construction loan for Kendall multifamily project
Altman Companies expects to break ground soon on a Kendall multifamily project after securing the land and a $75 million construction loan. The Fort Lauderdale-based development firm, led by co-CEOs Joel Altman and Seth Wise, paid $14.3 million for a nearly 12-acre vacant tract at 9501 Southwest 137th Avenue, according to Vizzda and records.
Moishe Mana scores $275M credit line for Wynwood portfolio
Moishe Mana secured a $275 million line of credit for a portion of his Wynwood portfolio, which could be a sign that he plans to redevelop the properties. A Mana affiliate borrowed $58.2 million from the credit line, records show. Centennial Bank is the lender. It's collateralized by the properties surrounding his Mana Wynwood Convention Center, but the loan…
Video: Billionaire breakup: Related moguls split up
The partnership between two of the country's megadevelopers, Jorge Pérez and Steve Ross, has come to an end. Ross, whose New York-based Related Companies has been expanding in South Florida, dropped a bombshell this week about the split with Pérez's Related Group. The Real Deal's Katherine Kallergis, who broke the news of the split, spoke with Hiten Samtani…
URBIN Miami Beach Breaks Ground, With All 69 Units Sold Out
Location Ventures – the Miami-based, integrated real estate firm that delivers thoughtfully-designed and fully-connected real estate projects – announced today the groundbreaking of URBIN Miami Beach. The milestone marks construction commencement for the first-to-market, mixed-use brand that unites design-forward residences for short- or long-term rental with…
Miami-Dade Leaders Are on Their Knees Begging Elon Musk to Move Twitter to Miami
Ever since Twitter boss Elon Musk publicly aired his frustration with the company's current home of San Francisco, Miami-Dade leaders have begun to collectively roll out the red carpet for the tech giant. Last week, a few hours after Musk fumed on Twitter about an investigation by San Francisco's building department into the company converting space at its headquarters…
Sale Of Miami Gardens Distribution Center Negotiated
SATCO Lighting built the facility at 900 Northwest 159th Drive within Sunshine State Industrial Park for its own use in 1976. After leasing space in the area to accommodate overflow, the company needed a long-term solution and greater storage capacity. Fortunately, EastGroup Properties was constructing Gateway Commerce Park within very close proximity.
Crystal Cruises Inks 15K-SQ Lease for HQ in Aventura
Crystal Cruises signed a 15,206-square-foot lease at the Optima Office Campus in Aventura, Fla., according to the company's brokers. Crystal Cruises' new office, located on the 15th floor of the 28-story Optima Onyx Tower, will house the company's headquarters. While the company builds out the space, it will be based elsewhere in the Optima campus.
This Week's South Florida Deal Sheet
An Ohio multifamily investor has acquired two apartment complexes totaling 371 units in Miramar for $138M, The Real Deal reports. The Connor Group bought the properties, which sit on 28 acres, from North Carolina-based Bell Partners, assuming a $54M loan in the transaction. The financing was raised to $87M for the properties — the Grand Riviera Miramar…
Florida Developers Are Holding Off on Big Projects as Insurance Costs Surge
David Lynd, a San Antonio-based developer of large-scale apartment buildings, had been expanding his business in South Florida. But recently, he decided to put one of his new projects on hold. There's no problem with demand. People in tech, finance and other businesses are pouring into the area, looking for a home to rent. It is the cost of insurance for commercial…
CitizenM to open three hotels next year, including at Miami Worldcenter
The brand's second hotel in Miami will open at the Worldcenter, following the opening of citizenM Miami Brickell in July of this year. Surrounded by a mix of retail, hospitality and entertainment spaces, citizenM Miami Worldcenter is centrally placed within the business and financial hub of the city. The building will feature a series of sculptures placed across the facade…
Mainstreet wins approval for 30-story rental tower in Flagler Village
Mainstreet Capital Partners' proposed 30-story apartment development  near downtown Fort Lauderdale won approval despite some design features that deviate from city standards. Fort Lauderdale-based Mainstreet is planning the 270-unit multifamily project, called Flagler Sky View. It will be in the Flagler Village area just north of downtown Fort Lauderdale…
NuRock advances affordable housing development in Hollywood
NuRock Companies is moving forward with its proposed affordable housing development in Hollywood with 134 apartments for low-income tenants. The Hollywood City Commission voted Wednesday to lend $640,000 to NuRock in support of the developer's application to Florida Housing Finance Corporation for federal low-income housing tax credits…
Connor drops $138M for pair of Miramar rental complexes
Prolific multifamily investor The Connor Group now has its own slice of South Florida's booming rental market. Dayton, Ohio-based Connor paid $138 million in two deals for a pair of adjacent apartment complexes at 11900 Southwest 31st Court and 3040 Southwest 119th Avenue, according to records and real estate database Vizzda. Greensboro…
GL Homes pays $35M for lots at Avenir in Palm Beach Gardens
GL Homes paid $35.3 million for land at the massive Avenir in Palm Beach Gardens. The Sunrise-based firm scooped up 337 home lots roughly at the northwest corner of Avenir Drive and Coconut Boulevard, according to records. The seller is the community's master developer, Avenir Development, which ties to Coral Gables-based family-owned firm Landstar…
Cardone's Lake Worth workforce housing complex found overcharging tenants
A Lake Worth apartment complex owned by Grant Cardone that is Palm Beach County's largest supplier of workforce housing was found to have overcharged tenants for years. Wellington Club, the Cardone Capital-owned apartments at 9855 Herons Nest Court, left workforce units vacant and overcharged eligible tenants, according to an investigation by the…
Capital Square buys Parkland apartments for $155M
The Bell Parkland apartment complex at 5851 Holmberg Road in Parkland: Bell Partners sold an apartment complex in Parkland for $155 million, marking the third time this month that the firm has cashed out of a Broward County multifamily property. Capital Square, a firm focused on tax-beneficial investments such as 1031 exchange…