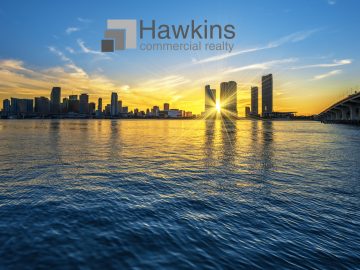 Condos Approved At Site Of Deadly Surfside Tower Collapse During Contentious Meeting
Dubai-based developer Damac International won approval to move forward with construction of a 12-story condo property on the site of a 2021 condo collapse that killed 98 people in Surfside, Florida. The 52-unit condo development won approval from the Surfside Town Commission during a nearly six-hour meeting Wednesday. Commissioners voted 3-2 to approve the plan to build…
Surfside approves Damac's plan for collapse site, angering some over trash pickup
Damac Properties scored a key approval for its luxury condo project in Surfside, though it has to try to move a controversial garbage loading dock away from the planned collapse memorial. The Surfside Commission voted 3-2 in favor of the project on the Champlain Towers South collapse site, capping a contentious nearly six-hour meeting on Wednesday evening that included…
Developers Pitch 55-Story Residential Tower In Brickell With 2,060-Seat Theater
An affiliate of Miami-based G&G Business Developments is planning a 464-unit residential skyscraper in Brickell that could include a huge theater component. The affiliate, Millennium Developments, filed a pre-application for a 55-story property on the 0.92-acre site of a gas station four blocks from Brickell Avenue. The developer is considering two options for lower levels of the tower…
Cade Capital buys Coral Gables dev site for multifamily project, pays $11.5M
Cade Capital acquired a development site in Coral Gables where the firm is planning a multifamily project. An affiliate of Miami-based Cade Capital bought the 0.8-acre assemblage at 130, 152 and 160 Almeria Avenue that is approved for a 13-story building with 122 apartments, according to Vizzda. The deal also includes a nearby parking lot at 103 Almeria Avenue.
Miami Among Top 10 Markets for Multifamily Deliveries in H1 2023
Multifamily demand continued to stay elevated in 2023 despite major economic headwinds, although overall the sector was underperforming compared to 2022 during the first six months of the year. According to Yardi Matrix data, 154,366 units came online nationwide between January and June 2023. The volume of multifamily deliveries accounts for a 60 basis points…
UNCG And Vertical Developments Buy Edgewater Site For $13.5 Million With Plans To Build A Condo-Hotel
Urban Network Capital Group (UNCG), in collaboration with Vertical Developments, has acquired a land parcel in the Edgewater neighborhood of Miami's urban core at 3618 Northeast 5th Avenue. The transaction closed for $13.5 million, with the previous owner being Hotelex Midtown LLC, an affiliate of Hotelex Group. The 4,725-square-foot parcel is zoned T6-24a-O…
Urban Network Capital buys dev site for second Miami condo-hotel project
Urban Network Capital Group acquired a development site in Edgewater for its second condo-hotel project in Miami. Miami-based Urban Network partnered with Peru-based Vertical Developments to buy a 0.5-acre assemblage for $13.5 million at 445 and 455 Northeast 36th Street and 3618, 3620, 3630, 3632 Northeast Fifth Avenue, according to a press release. The properties consist…
Coto family proposes 464-unit resi tower in Brickell
The Coto family, developers of the Aston Martin-branded condo in downtown Miami, propose a 464-unit residential tower in Brickell. G&G Business Developments, led by Germán Coto, proposes a 55-story building on a nearly 1-acre lot on the southeast corner of Southwest Eighth Street and Southwest Second Avenue, according to a pre-application the firm filed to…
FIFA To Move 100 Jobs To Miami As The City Becomes A Soccer Epicenter
FIFA is moving more than 100 jobs from its Swiss headquarters to a recently-opened office in the Miami suburb of Coral Gables, Florida, raising the city's profile as a hub for international soccer. Soccer's governing body is moving its entire legal department along with its audit, compliance and risk management teams from Zurich. The staff will head to a 60K SF office at 396 Alhambra…
Shadi Shomar, partners propose 159-unit workforce apartment complex near Homestead
Shadi Shomar, co-founder of luxury hotel firm, Arte Hospitality, and his partners want to build a 159-unit workforce multifamily complex near Homestead. Shomar and Gonzalo De Ramon propose a pair of four-story buildings on a 3.5-acre site they have under contract for $4.3 million on the southwest corner of Southwest 296th Street and South Dixie Highway, according to the…
Tri-Rail due downtown this year – where will be next?
Tri-Rail is on track to roll this year into downtown Miami, linking as far north as Palm Beach County with commuter rail, its executive director says, and it's now being urged to add a station between Hialeah and Miami Central Station. The effort to engineer the last 12 miles has been bedeviled by issues ranging from cooperation with the tracks' owners to safety and even getting…
MG Development, Baron Property Group score $18M loan to acquire Hialeah homes for apartment project
MG Developer and Baron Property Group snagged an $18 million loan to acquire a block of Hialeah single-family houses to be redeveloped into a multifamily project. New York-based RMWC provided the financing for the planned bulk purchase, according to a press release. Ayush Kapahi with HKS, and Jeffery Donnelly and Dmitry Levkov with Colliers arranged the loan.
Historic Biscayne Boulevard church revamp with residential tower nears
The plan to restore and repurpose a historic church on Biscayne Boulevard in Miami and build a new companion 40-story residential tower next door is finally moving forward after modifications. The owner-developer, AQOZFI SLP BISCAYNE LLC, submitted new plans that further refine the final design for the project at 1836 Biscayne Blvd. The city's Urban Development Review…
More hurdles in long drive to get Amtrak to the Miami airport
The years-long struggle to get long-distance Amtrak trains into its station completed in 2016 at the Miami Intermodal Center servicing Miami International Airport is still stalled in efforts to gain access to the building and getting track to turn trains around so they can go back north. Also, the Florida Department of Transportation is still working to amend the 1997 operating agreement…
Miami Beach approves Boucher Brothers' Nikki Beach proposal
Despite some opposition from residents, Miami Beach elected officials narrowly approved a proposal by Boucher Brothers and Major Food Group to take over the Nikki Beach Club site in the city's South of Fifth neighborhood. The city commission voted 4-3 Thursday night to authorize City Manager Alina Hudak to negotiate a new 10-year lease with the joint venture to take…
Miami-Dade county putting seagliders into water transit mix
Water transit plans for Miami-Dade County are flowing forward on several fronts. The Transportation Planning Organization last week authorized its executive director to prepare for another study examining a waterborne transportation network, while the organization's vice chairman is asking the county to focus in part on including a new technology, seagliders, in any water transit…
Mixed-use Edgewater tower on drawing board
A new mixed-use residential development is planned for Second Avenue in the Edgewater neighborhood of Miami. The project, Edgewater 22, will replace a Midas auto shop at 2140 NE Second Ave. The new building is to be 20 stories and home to 160 rental apartments, about 10,247 square feet of ground floor retail and a parking podium for 224 vehicles.
Residents Get Their Way on Miami Shores Comprehensive Plan
The Miami Shores Village Council voted 3-2 last month to adopt a comprehensive plan that complies with residents' wishes of maintaining their village's single-family residential character. The new comprehensive plan designates the village's downtown corridor along NE Second Avenue for restricted commercial uses and the Biscayne Boulevard corridor in the southern part of the…
Medley Sale Among Top 5 Office Transactions in Florida
Florida's market is continuously evolving and holds great potential for growth and adaptation, thanks to its steadily expanding economy and population growth. According to data provided by CommercialEdge, office investment sales in the state between January and the beginning of August 2023 amounted to more than $1.3 billion. While the volume represents a significant drop…
North Bay Village Unanimously Approves Riviera Horizons' 26-Story Waterfront Condo Project
North Bay Village has given the green light to Miami-based Riviera Horizons for a 26-story condominium development designed by Revuelta Architecture International. In a unanimous decision, the Village Commission approved the project on a 0.77-acre property at 7938 and 7940 West Drive on September 29. The proposed development is set to feature a collection of 70…
Mikael Hamaoui scores approval for 70-unit North Bay Village condo tower
North Bay Village has another luxury condo project in the works. The North Bay Village Planning & Zoning Board recently approved Miami-based Riviera Horizons' proposal for a 26-story, 70-unit condo tower. The approval marks at least the seventh planned condominium underway for the long-overlooked island community. Riviera founder and CEO Mikael Hamaoui…
Continua Group Proposes 1150 NoMi at 1150 NE 125th Street in North Miami
In July 2022, Continua Group purchased a 1.3-acre parcel for $7.59 million. Now, it has proposed a residential venture that would require demolishing an already-existing office building. Meet its replacement: 1150 NoMi. Plans call for close to 342,000 square feet of new construction and just 195 apartments. Residences would measure 554 square feet to 1,117 square feet each….
Link, Jameson sell Wynwood building for $19M
A Delaware entity with the same address as Rod Feldman's Tri-Star Equities bought a Wynwood office and retail building for $19 million. The entity acquired The Print Shop at 2509 North Miami Avenue, according to records. Tony Arellano and Devlin Marinoff represented the seller, a joint venture between Miami-based Link Real Estate, led by CEO Dan Arev, and Jameson Equities…
Related Group And Tricap Break Ground On NoMad Residences Wynwood
Miami-based real estate development company Related Group (Related) and Manhattan-based developer Tricap broke ground on NoMad Residences Wynwood, the first residential concept from boutique hotel brand NoMad Hotels and its parent company, Sydell Group. Located at 2700 Northwest 2nd Avenue, just steps from Miami's world-famous Wynwood Walls, the nine-story…
329-Unit Nomad Residences (With Casa Tua Cucina) Breaks Ground In Wynwood, 75% Sold
Another major project is now underway in Wynwood. Developer Related Group and partner TriCap held a groundbreaking ceremony yesterday for the Nomad Residences building, which will feature 329 residential units when complete. The groundbreaking ceremony took place after over 75% of units had been put in contract, developers said. The project is being developed…
SHVO Secures Unanimous Approval From The Miami Beach Planning Board For 'The Alton'
New York-based SHVO has secured unanimous approval from the Miami Beach Planning Board for developing The Alton at 1656-1680 Alton Road in the heart of Miami Beach. Designed by Pritzker Laureate Lord Norman Foster and the team at Foster + Partners, in collaboration with local architect Kobi Karp, the six-story biophilic building will comprise 170,000 rentable…
Doral City Council Allows Trump's High-Rise Project to Move Forward
Doral city officials will soon gather to decide whether to give a green light to what former president Donald Trump has trumpeted as "perhaps the most exciting development in the country." The 2024 presidential candidate and criminal indictment magnet is seeking approval from the City of Doral to rezone his sprawling 54-acre Trump National Doral resort in order to erect…
Karmely's KAR Properties pays off $128M condo inventory loan for 2000 Ocean
Developer Shahab Karmely paid off a $128 million condo inventory loan for 2000 Ocean, a boutique residential building in Hallandale Beach. Karmely's KAR Properties secured the financing in early 2022 for the unsold inventory at 2000 Ocean, a 38-story, 64-unit oceanfront tower that was completed in December 2021. New York-based Madison Realty Capital, led by Josh Zegen…
Bradford Marine drops $44M for Roscioli Yachting Center in Davie
Bradford Marine bought the Roscioli Yachting Center in Davie for $44.3 million. Bradford bought the 223,000-square-foot property that sits on 12.2 acres at 3201-3225 West State Road 84 in two deals from an affiliate of OneWater Marine, according to records and real estate database Vizzda. Bradford paid $15 million for the land and $29.3 million for the buildings. The Roscioli Yachting Center traded…
PPG scoops up Hallandale Beach site for its new HQ
PPG Development plans to move its headquarters, but is staying in Hallandale Beach. The firm scooped up 1.4 acres on the southwest corner of Hallandale Beach Boulevard and Golden Isles Drive for nearly $14 million, with plans to develop its new headquarters on the site, according to a source familiar with the matter. The lots are at 1800 and 1830 Hallandale Beach Boulevard…
Newrock Partners' Completes Construction On 'Oaklyn' In Oakland Park And Welcomes First Residents
Oaklyn, an 11-story mixed-use tower located at 3333 North Federal Highway in the heart of Oakland Park, has completed construction and officially opened its doors, welcoming its first residents. Designed by Kobi Karp Architecture & Interior Design Inc., with First Florida as the general contractor, and developed by Newrock Partners, the property offers 274 apartment residences…
Stockbridge drops $49M for warehouses at Coconut Creek's Lyons Technology Center
Stockbridge Capital Group bought a six-building warehouse portfolio in Coconut Creek for $48.9 million, marking the firm's continued investment in South Florida. San Francisco-based Stockbridge bought the buildings at 4611-4661 and 4701 Johnson Road, as well as at 4811 and 4911 Lyons Technology Parkway in three deals from an affiliate of Des Moines, Iowa-based…
Location Ventures investors pay $30M for Fort Lauderdale Edition dev site
Alex Kleyner and Diana Ullis, who heavily invested in Location Ventures and are suing its founder Rishi Kapoor, paid $30 million for an oceanfront development site in Fort Lauderdale Beach. The Miami Beach-based couple acquired the 1.5-acre property at 551 Bayshore Drive where Coral Gables-based Location Ventures had previously planned the Edition Residences Fort Lauderdale…
Affiliated wins Fort Lauderdale tax incentive for 400-unit rental project with 140 workforce units
Affiliated Development won a city tax incentive to reserve about a third of its apartments for low- and middle-income tenants at Era, a planned eight-story, 400-unit rental project in Fort Lauderdale. The number of apartments designated as workforce housing could increase from 140 to 210 if the developer wins a similar tax incentive from Broward County. Deed restrictions on these…
Miami's Temple Israel seeks to rezone parking lot, laying path for redevelopment
Temple Israel of Greater Miami is laying the groundwork for possible redevelopment of a 1.6-acre overflow parking lot bordering three booming neighborhoods. The Miami Planning and Zoning Appeals Board on Wednesday evening will consider two requests by Temple Israel to rezone the vacant property at 1852 Northeast Second Avenue for "general commercial" use. The parking…
UMB Bank nabs charter school's Lauderdale Lakes campus for $15M
UMB Bank scored title to a Broward County charter school building through a $14.5 million in lieu of foreclosure sale. An affiliate of the Kansas City, Missouri-based financial institution acquired the former home of Championship Academy of Distinction High School at 3020 Northwest 33rd Avenue in Lauderdale Lakes, records and Vizzda show. On Sept. 13, UMB Bank also separately filed…
Related Group And Merrimac Ventures Join Forces With Hilton For 28-Story Waldorf Astoria Residences Pompano Beach
Developers Related Group (Related) and Merrimac Ventures, in collaboration with Hilton, are excited to introduce their latest project: the Waldorf Astoria Residences Pompano Beach. Sitting on a two-acre oceanfront site at 1350 South Ocean Boulevard, this 28-story tower designed by KORA with Nichols Architects as the architect of record and landscape design by Enea Landscape…
Steve Ross' Related scoops up affordable rental complex in Miramar for $48M
Steve Ross' Related Companies bought an affordable apartment complex in Miramar for $48.2 million. The New York-based firm scooped up the 320-unit, garden-style Sorrento complex at 8991-9577 Southwest 41st Street from an entity tied to ZOM Living and NRP Group, according to records and real estate database Vizzda. The deal breaks down to $150,625 per apartment.
Berkadia Arranges $47M Refinancing for Canopy by Hilton West Palm Beach Downtown Hotel
Berkadia's Hotels & Hospitality team has arranged the $47 million refinancing for Canopy by Hilton West Palm Beach Downtown, a 150-room hotel located at 380 Trinity Place in West Palm Beach. Michael Weinberg and Scott Wadler of Berkadia arranged the three-year loan through Bank of America on behalf of Driftwood Capital, a Miami-based hotel owner. The interest-only loan…
Arena in Palm Beach Gardens Plans Revealed For Virtual Golf League Backed By Tiger Woods, Rory McIlroy
A golf simulator league backed by Tiger Woods and Rory McIlroy is partnering with financial services firm SoFi to build a nearly 250K SF arena in Palm Beach Gardens that will host its tournaments. TMRW Sports and San Francisco-based SoFi revealed plans to build the nearly 2,000-seat SoFi Center on just under 11 acres on the campus of Palm Beach State College. The arena will be home…
UM Cloisters residents back in hotels after sewage backup
Something stinks at the Cloisters. That's because sewage has been backing up into apartments at the student housing complex since Landmark Properties moved residents in last Friday. Aside from the sewage, University of Miami student residents and their families have reported issues with water quality, dysfunctional air conditioning, missing locks and window covers, and leaking roofs…
Terra Completes Doral Atrium Retail Development; Signs Lease with TREMBLE Pilates Studio
Terra, one of South Florida's most active commercial and residential development firms, has completed construction of Doral Atrium, a 78,000 square foot lifestyle-driven retail development in Miami's burgeoning City of Doral. News of Doral Atrium's completion accompanies the signing of a 1,480 square foot new-to-market lease with TREMBLE Pilates Studio at the development.
Understanding Environmental Site Assessments (ESAs)
When it comes to commercial real estate transactions, conducting due diligence is crucial to assess potential risks and liabilities associated with a property. One essential component of this due diligence process is the Environmental Site Assessment (ESA). ESAs are comprehensive evaluations of a property's environmental conditions, helping buyers, sellers, and investors…
'Record Collapse': New Report Shows Extent Of Regional Bank Pullback In CRE Lending
In the months after three shocking bank failures, regional banks began a lending pullback of historic proportions — one that promises to continue. In the second quarter, regional banks accounted for 25% of all new commercial real estate loans worth at least $2.5M, a 900-basis-point drop from the first quarter, according to data published Wednesday by capital markets research…
Rite Aid Considers Closing Up To 500 Stores In Bankruptcy Proceedings
Rite Aid has proposed closing between 400 and 500 of its stores as part of its bankruptcy proceedings and either selling or turning over the remaining stores to its creditors, The Wall Street Journal reports, citing anonymous sources familiar with the negotiations. Some of the company's bondholders want even more closures than that, the WSJ reports. The pharmacy chain, which has about…
The World's Billionaires Are Betting Big On U.S. Multifamily
The ultrawealthy are increasingly turning to the multifamily sector as an investment. Over the past 10 years, some of the world's richest have more than doubled their investments in apartments globally, with a particularly heavy emphasis on the U.S, Bloomberg reported, citing research from Knight Frank. The world's 13th-richest person and founder of clothing brand Zara…
Small Banks Falter in US Commercial-Property Lending
Smaller U.S. banks retreated from commercial-real-estate (CRE) lending in Q2 of 2023. From a record high of 34.2% of all commercial-mortgage originations in the first quarter of 2023, these regional/local banks captured only 25.1% of the market in the second quarter. Never has the share of lending by these smaller banks fallen so sharply in a single quarter. The share of all CRE loans…