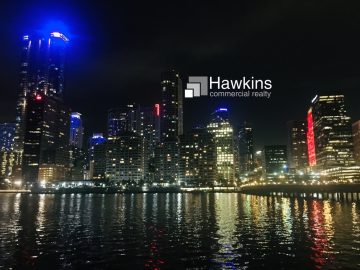 Miami Beach approves zoning change allowing for Aman tower
Miami Beach commissioners approved a zoning change that would allow billionaire developers Vlad Doronin and Len Blavatnik to build their Aman-branded tower. Commissioners Steven Meiner and Micky Steinberg voted against the Faena district overlay ordinance on second reading, which will allow the developers to build a 250-foot tall tower, up from the previously…
Miami-Dade approves three affordable housing redevelopment projects for south Dade
Miami-Dade County approved short-term leases that will enable three developers — the Related Group, Centennial Management Corp. and Procida Development Group — to redevelop county-owned affordable housing projects in south Miami-Dade. Approving short-term, 11-month leases, during a commission meeting on Tuesday, was the first step…
Miami Beach raises red flags over county's monorail push
Miami-Dade County officials may soon take the next step toward developing a "mass-transit solution" in Miami Beach, but city administrators have some concerns.  According to a memo to be addressed by Miami Beach commissioners today (10/15), county commissioners will consider on Oct. 20 legislation that would approve a two-step interim agreement with a…
Residents Fight Developer's Takeover Of Miami Beach Marina, Monty's Raw Bar
Despite Miami Beach's reputation for sun, sand and cocktails, there's hardly any place in the city where visitors can enjoy a waterfront view and a single-digit-priced drink, because most of its 7.69 square miles have been taken over by upscale restaurants and hotels or private, luxury condos. At Monty's Raw Bar, though, one can still sit under a thatched roof and get a…
How Wynwood Became 'Absolutely The Coolest Neighborhood In The Country'
Jessica Goldman Srebnick, CEO of Goldman Properties, remembered how her developer father, the late Tony Goldman, led the revitalization of New York's SoHo in the 1970s, Miami Beach in the 1990s and the Center City District of Philadelphia. "And we came to this little wonderful neighborhood called Wynwood in 2005," she said during a Bisnow Wynwood webinar…
Federal Realty Defaults On $61 Million Loan Backed By Miami's Shops At Sunset Place
Federal Realty Investment Trust is in default on a $61M mortgage backed by an outdoor mall in South Miami. The publicly traded real estate investment trust owns The Shops at Sunset Place in a joint venture, which last year announced a major redevelopment plan for the property, which has struggled with vacancies for years. This year, the coronavirus pandemic…
Coral Rock Scores $54 Million Loan for Hialeah Project
Coral Rock Development Group has secured $53.5 million in construction financing for the residential segment of Pura Vida Hialeah, a nine-acre mixed-use project in Hialeah, Fla. Principal Real Estate Investors acted as the lender. The residential development will comprise three eight-story towers offering a total of 260 units, ranging from studio to three-bedroom…
Chart: Another Strong Month for Miami-Dade Commercial Real Estate Sales ~ September 2020 MLS
Embedded above is the chart for the trailing two years, specifically the period from October 2018 to September 2020, of closed sales of Miami-Dade commercial property, both improved commercial property (with buildings) and vacant commercial land, recorded in the Miami MLS. September 2020 was, again, a strong month, only a bit off from sales in August, which had…
The Slow Drip Folly of Holding Highest and Best Use Maxed Out Vacant Land
Save me from the pain of witnessing foregone monetization. A vacant land owner, where the property that has seemingly topped out its HABU (highest and best use) potential, is forgoing potential income from reinvestment of potential sales proceeds (of the vacant land) for no apparent benefit. In other words, if HABU is topped out, there is not a higher value HABU to…
Last Chance for Miami Wilds Water Park?
Next week is the last chance for the current iteration of the Miami-Dade County Commission to vote on the controversial Miami Wilds water park — but the development is receiving more and more opposition from conservationists and politicians. The nonprofit Bat Conservation International recently released the results of a 2019 ecological survey that…
Industrial Development Site In Doral Sells For Record Price
Brokers negotiated the sale of Doral Center Development Land, a pristine parcel in highly sought-after Doral, Florida, located at 10751 Northwest 25th Street. The broker acting as exclusive representative sold the land, which totals 162,325 square feet (3.72 acres), for $6,000,000 or $37 per square foot. The Seller, REMS Group, and its principals are family friends of;;;
We Company reverts name back to WeWork
In a throwback to a more innocent time — before anyone knew Adam Neumann packed a cereal box full of marijuana onto his private jet — the WeCompany is changing its name back to WeWork. The move is an attempt to return the company to its office-sharing roots, according to an internal memo cited by Reuters. "We want to be strategic. We want to be innovative.
Hudson's Bay, Simon Property Group hit with $846M foreclosure lawsuit
Wilmington Trust is suing a joint venture between Simon Property Group and Hudson's Bay Company for allegedly failing to make mortgage payments. Ten Saks Fifth Avenue and 24 Lord & Taylor locations are named in the lawsuit, which was filed earlier this month in Miami-Dade County Circuit Court, the South Florida Business Journal reported. The lawsuit…
Deauville Beach Resort loses court battle tied to $400K judgment
The Deauville Beach Resort's (6701 Collins Ave)management company and a Miami attorney engaged in a "sham" court petition to transfer assets so the firm could avoid paying a six-figure judgment, according to a recent ruling by Miami-Dade Judge Michael Hanzman. Hanzman dismissed a 2018 petition filed by lawyer Felix Caceres seeking an assignment for the…
New South Beach image and rules on drawing board
"Anything goes" might have once been a slogan for South Beach promoters, but Miami Beach commissioners agree that the area known as the Mixed Use Entertainment District needs a new image – and some ground rules.  Hawking, lewd behavior, "quality of life" related offenses, misuse of vehicles such as scooters and loud noise are some of the issues they…
Highways nightmare stalls massive NW Miami-Dade American Dream Mall
Delays in the completion of freeway interchanges that will provide access to American Dream Miami, a mammoth entertainment and retail complex to rise in Northwest Miami-Dade, could push back the opening for about a year. "Our development agreement stipulates that the interchanges have to be in place before we can open, so we are tied to that," said Miguel Diaz…
Quarter-billion dollar cruise industry bailout floated
As the US cruise industry enters its seventh month of inactivity due to Covid-19, Miami-Dade is eyeing a plan that could forgive more than a quarter-billion dollars that cruise lines would otherwise have paid PortMiami. A worst-case scenario in which cruise lines remain docked for two-plus years would see the port lose $271.5 million and be forced to…
Casino Giant Genting's massive transit deal stalls bus terminal
Plans for a temporary bus terminal that would unlock a 3½-year-old joint development project are still on hold – and could possibly be canceled – as Miami-Dade considers a massive transit offering from Malaysian casino giant Genting. The makeshift station was to have served Metrobus riders while Genting subsidiary Resorts World Miami developed a new Omni…
Miami speeds to resolve Virginia Key Marina bid battle
With new players in the mix, the Miami City Commission has called for a special meeting next month to discuss the future of Virginia Key Marina. At last week's virtual meeting, commissioners voted to hold a special meeting Nov. 16 to discuss, and potentially act on, the marina's ongoing solicitation dispute.  The city administration asked for the commission to defer the…
Downtown Miami observation wheel prepares to roll
While plans were originally to have its grand opening back in March, downtown Miami's observation wheel will soon be up and running for Bayside Marketplace visitors, operators say. Towering 176 feet over downtown's skyline, the new observation wheel might open at the end of this month, said Charlene Leavitt of Skyviews Miami, the tourist attraction…
Midtown Miami development site in foreclosure hits the market
3601 North Miami Avenue with Francisco Arocha The developer of the planned Triptych project that straddles the border between Midtown Miami and the Design District is listing the site for sale. HES Group, which is facing foreclosure from its lender, is looking to sell or find a joint venture partner for the 1-acre property at 3601 North Miami Avenue, said Francisco…
Here are the South Florida real estate players who donated to candidates in 2020
As the presidential election nears, The Real Deal examined top South Florida real estate players' political donations this year, and found they largely skewed in one direction. A number of developers supported Republican candidates and causes, including Craig Robins, Stuart Miller and Russell Galbut. Related Group developer Jorge Pérez and real…
Spirit Halloween reawakens to cannibalize stores
Autumn is a time for falling leaves, pumpkin pie and Spirit Halloween reappearing to take up unoccupied space in strip malls and commercial corridors. This year, even as trick-or-treating becomes an unknown, there are more Spirit Halloween locations to go around. The company has opened more than 1,400 storefronts nationwide, an increase from last year,
Investors heat up cold storage market
Investors are increasingly turning to the cold storage sector, which showed surprising resilience through the first few months of the pandemic. Lineage Logistics, the world's largest landlord of temperature-controlled storage, pulled in $1.6 billion in a fundraising round that ended last month, according to the Wall Street Journal. Americold Realty Trust, the only…
Dollar General launches new brand targeting affluent customers
Dollar General is launching a new brand aimed at higher-income earners — and keeping the focus away from the "dollar" in its name. The new brand, Popshelf, will still sell inexpensive products in its stores, with most items priced at $5 or less, the Wall Street Journal reported. But the stores will carry fewer Dollar General staples (like food) and more nonconsumable…
Fewer than half of holiday shoppers will hit the mall this year
In a typical year, the holidays are peak season for malls — but this isn't a typical year, and shopping centers that have already been hurt by the pandemic will continue to feel the economic crunch in the leadup to the holiday shopping season. Only 45 percent of shoppers plan to visit a mall to do some or all of their holiday shopping, down from 64 percent last year…
Target-anchored mixed-use project planned for North Beach advances
Aria Mehrabi and renderings of the projects Part of Aria Mehrabi's planned development for North Beach got the OK to move onto permitting this week. And Miami Beach officials will review more of his plans in November. The Miami Beach Design Review Board on Tuesday gave the green light to the planned 12-story tower with 170 residential units anchored by a 25,000…
Now Microsoft is joining work from home forever club
Microsoft is joining the ranks of Facebook, Twitter, Zillow and other companies that have developed permanent work from home options for their employees. The tech giant unveiled "hybrid workplace" guidance that permits employees to work from home for less than 50 percent of their working week, or receive manager approval for permanent remote…
Southland Mall's troubled $65M CMBS loan for sale
A $65 million CMBS loan on Southland Mall in Cutler Bay is being shopped, after its former owner defaulted on it earlier this year. JLL is marketing the loan, which is tied to the 990,000-square-foot indoor mall at 20505 South Dixie Highway. The mall's former owner, Investcorp, defaulted in April and handed the keys over to its CMBS lenders this summer. The mall is…
How the COVID-19 Economy Impacts Property Improvements & Customized Offices
The changing tenant-improvement landscape due to COVID-19 Before the COVID-19 pandemic, it was common for tenants in "Class A" buildings to ask for significant improvements to office space as a part of their real estate lease. In essence, this practice allows companies to obtain a highly-customized office as part of their agreement.  The owners of…
Retail rent collection has nearly returned to pre-pandemic levels
While national chains still face financial woes, there are some signs of recovery within the retail sector — particularly in categories such as gyms and clothing stores. National retailers paid 86 percent of their September rent, according to the latest Datex Property Solutions report. That's about 10 percent below what they paid in 2019, but slightly…
Blackstone to open office in South Florida
The Blackstone Group is planning to open an office in South Florida, as the region's economic boosters work to attract financial and investment firms. The New York-based private equity giant plans to hire about 215 employees, most of whom will be back-office technology workers, according to Bloomberg. The news comes as the Miami-Dade County Commission…
Integra scores approval for waterfront workforce housing project in Florida Keys
Victor Ballestas and Wrecker's Cay Integra Investments is moving forward with its plans to build Wrecker's Cay Apartments, the largest workforce housing project to be built in the Florida Keys in more than 50 years. Miami-based Integra, led by developer Victor Ballestas, recently secured approval from Monroe County for the 280-unit development on Stock…
Doral DoubleTree owner sues architect for $4M, alleging design errors
The DoubleTree at 10250 Northwest 19th Street and Larry Beame (Credit: Google Maps) The owner of the 150-room DoubleTree in Doral sued the architect of the hotel, alleging design defects that cost millions of dollars in fixes and delays. Hospitality Doral LLC, which owns the six-story hotel at 10250 Northwest 19th Street in Doral, sued Beame Architectural…
Crust to Expand With Takeaway Concept
Klime and Anita Kovaceski are expanding into the carry-out business. The husband-wife team behind Crust will open a new takeout concept and market they've dubbed Crust2go. "We always had the idea for carry-out as a bigger component to Crust in the backburner," Kovaceski tells New Times. "But COVID-19 has changed the way people eat and do things to the point…
Hollywood Publix with boat dock advances
Hollywood is another step closer to landing a rare Publix grocery store with a boat dock. The Hollywood Planning & Development Board approved plans and modifications for a 30,000-square-foot supermarket at 3100 South Ocean Drive during the board's meeting Tuesday. The store still needs approval from the city commission. It would be the second Publix with…
Fort Lauderdale developers score $92M bridge loan for rental tower
4 West Las Olas Fort Lauderdale developers Scott Bodenweber and Tom Vogel scored $92 million in bridge financing for a newly completed apartment tower in downtown Fort Lauderdale. Benefit Street Partners Realty Trust, a New York-based mortgage real estate investment trust, provided senior debt of $76 million, while West Palm Beach-based…